Shia LaBeouf Out Of Y: The Last Man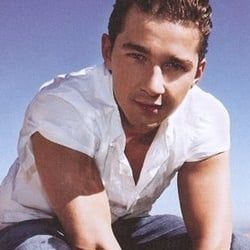 It's been about two years since Eagle Eye director D.J. Caruso announced that he wanted to direct an adaptation of the graphic novel Y: The Last Man, with Shia LaBeouf starring as the only survivor of a plague that wiped out everyone with a Y chromosome. Caruso's two career hits-- Disturbia and Eagle Eye-- have both starred LaBeouf, and it seemed safe to assume that Caruso's planned trilogy of Y movies wouldn't happen with LaBeouf's guaranteed starpower.
So, uh, maybe they're not happening. LaBeouf told Wizard Magazine in an interview this week (via Coming Soon) that he's not planning to play the lead role of Yorick, since the character is too similar to Transformers's Sam Witwicky. " "You take Sam and you put a monkey on his shoulder. I don't know if it's that big a differential. It seems like he's the ordinary guy in an extraordinary situation again." He continued, "I'm not willing to make that movie currently, and may be too old to play the role by the time it does come around."
Well... shit. What now? I really hope Caruso knew that LaBeouf was out before seeing this interview; otherwise it looks like a longstanding collaboration is probably over. And I'm not sure what LaBeouf is on about, wanting to play roles different from Sam, since all of his roles have basically been variations on that same thing. I cry foul unless he pops up in some gritty drama or comedy next.
So who can Caruso find to replace him? There's only a handful of young male actors with action credentials, and the obvious choice to me seems to be Anton Yelchin, who probably won't be busy playing Kyle Reese in future Terminator movies given how that movie performed. I liked him both as Reese and as Chekov in Star Trek, and if he could find the time to take the role, I think he'd do well in it. But i imagine right now Caruso has a lot of restructuring to do, and some creative budgeting to figure out how to make his movie without one of the biggest action stars of the moment. Way to screw it up, Shia.
Staff Writer at CinemaBlend
Your Daily Blend of Entertainment News
Thank you for signing up to CinemaBlend. You will receive a verification email shortly.
There was a problem. Please refresh the page and try again.