Soderbergh Wants A Sequel To The Limey, Terrence Stamp Approves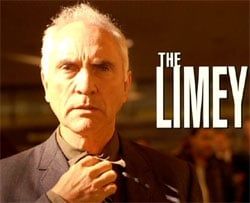 Few remember Steven Soderbergh's 1999 movie The Limey. It was quickly overshadowed by the director's much more heavily touted films which were soon to follow: Erin Brockovich, Traffic, and Ocean's Eleven. But just because you've forgotten it doesn't mean Soderbergh has.
Steven's wife Jules Asner (Yeah, that Jules Asner. Lucky bastard.) appeared today on The Adam Carolla Podcast. If you listen to one podcast it should be ours. If you listen to two podcasts then mix in Smodcast. If you have time for three, seriously don't miss what Carolla's up to. It's good for the stuff between your ears.
During her appearance, Asner got down to the business of talking about what her husband's up to and revealed that Soderbergh's considering a sequel to The Limey. She says, "He wants to do a sequel to The Limey and Terrence wants to do it." Terrence is Terrence Stamp, who starred in the first film as Wilson, a recently released British ex-con who goes to LA looking for his daughter's murderer. It's not an action movie, so if you're entertaining violence fantasies in which Zod shows up in Limey 2 and walks through Los Angeles blowing away gang members then please, rent the first one and reconsider.
Your Daily Blend of Entertainment News
Thank you for signing up to CinemaBlend. You will receive a verification email shortly.
There was a problem. Please refresh the page and try again.