Summit Sticking With Naomi Watts For The Impossible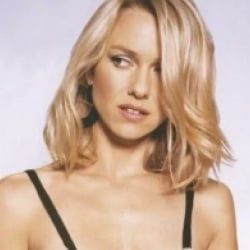 It wasn't too long ago that Summit Entertainment picked up Doug Liman's Fair Game, a drama based on the Valerie Plame WMD scandal that stars Naomi Watts and Sean Penn. Enchanted by Watts, apparently-- and who wouldn't be?-- Summit has gone ahead and picked up another project with her name attached. THR reports that the studio snagged worldwide rights to The Impossible, a based-on-a-true-story drama that co-stars Ewan McGregor.
And this film isn't straying too far from politics either, set during the 2004 tsunami that devastated much of the South Pacific. THR isn't saying who Watts and McGregor will be playing, but given that they're white people in a film set in the South Pacific, I'm guessing some sort of aid workers, or even vacationers struck by the tsunami? The film is directed by Juan Antonio Bayona ,who made a pretty stunning debut in 2007 with The Orphanage, the creepy haunted house thriller shepherded by Guillermo del Toro. The Impossible seems like a big switch for Bayona, but with the skills he showed off in The Orphanage, I'm totally willing to believe he's capable of anything.
Staff Writer at CinemaBlend
Your Daily Blend of Entertainment News
Thank you for signing up to CinemaBlend. You will receive a verification email shortly.
There was a problem. Please refresh the page and try again.