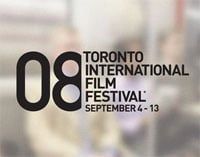 The best thing about Afterwards was, well, afterwards, when I didn't have to watch it anymore. At nearly two hours, Gilles Bourdos film is too long and far too heavy handed. Afterwards' one dimensional message of impending doom is made quite apparent in the first third of the film, thus the rest of it has only one purpose: to beat us over the head with the fact that we're all going to die. Apparently, Bourdos isn't sure if everybody is aware of that little thing called death, so the function of his film is to force us to dwell on it for an afternoon.
The story follows Nathan (Romain Duris), a high profile New York lawyer estranged from his wife (Evangeline Lilly) and daughter. One day, the ominous Dr. Kay (John Malkovich), who claims he can sense death, appears in Nathan's office telling him, "You need to be prepared." Initially, Nathan doesn't react too kindly, but when the people Dr. Kay points out start dying all around him, he realizes he has very little time to find all the answers.
To a certain degree, I think we're all curious about what happens to us when we die; it's human nature to ponder the unknown. But Afterwards fails because Bourdos completely removes the concept of the unknown, leaving only death to think upon. It doesn't help that the script is mediocre, the actors phone it in (Malkovich looks bored, creepy and evil), and the tone and pace are all wrong. These faults don't matter though, because Bourdos real problem' lays in the subject matter and his message. There's no room in the film for the afterlife, and in the end, Afterwards plays like a Final Destination film trying to win an Oscar by harping on Dr. Kay's motto: "Nobody has power over the hour of death." And to think, all this time I thought we had a choice.
Your Daily Blend of Entertainment News
Thank you for signing up to CinemaBlend. You will receive a verification email shortly.
There was a problem. Please refresh the page and try again.