Tom Cruise To Attend Three Edge Of Tomorrow Premieres In Three Countries In One Day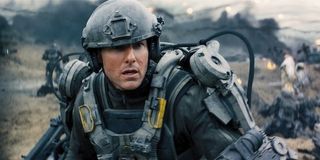 Tom Cruise and Emily Blunt will be everywhere at once later this month for the premiere of Warner Bros.' Edge of Tomorrow. Ok, that's a bit of an exaggeration, but they're aiming to attend three premieres of the film in three separate countries in a single day. That's the U.K. premiere in London, the France premiere in Paris and the U.S. premiere in New York. It should be quite a feat, but the stars are apparently up for it.
Variety lays out the timeline for these premieres, stating that the London red carpet is scheduled for 7:00 a.m. followed by a 9:00 a.m. screening. Cruise, Emily Blunt and director Doug Liman will head off to Paris from there for the 2:00 p.m. red carpet and 4:00 p.m. screening, after which they'll jet off to New York, hopefully in time to catch the 10:00 p.m. red carpet and 11:59 p.m. screening. Time zones should be working in their favor once they're westbound, but that's a lot of traveling, smiling, question-answering and waving in one day. And it's a lot of Edge of Tomorrow -- assuming they sit for the entirety of all three screenings. Sitting through the same movie three times in one day might start to feel like a real Groundhog Day experience.
Speaking of which...
Edge of Tomorrow will have Tom Cruise's character, Major William Cage, experiencing a time loop. The story is set in the near future amidst an alien invasion and assault. No military on the planet is capable of dealing with this enemy. Cage is an inexperienced soldier who's dropped into what's essentially a suicide mission. He dies almost right away. You'd think that's a spoiler, but that's where the time loop comes in. He's forced to live out the same brutal combat over and over, fighting and dying again and again. Pause for Murray...
Here's where things in the Edge of Tomorrow plot get interesting through -- as if aliens, battles and a time loop aren't already enticing enough. With every battle, Tom Cruise's character gets a little bit better at engaging the enemy. With the help of Special Forces warrior Rita Vrataski (Emily Blunt), Cage continues to get closer, bit by bit, to defeating the aliens. And it sounds like he dies a lot.
Admittedly, my interest in Tom Cruise isn't enough to to draw my attention to Edge of Tomorrow, especially amidst so many other promising summer movies, however CW (partially owned by Warner Bros., it's worth noting) aired the full trailer during last night's Arrow, and that got my attention...
While Tom Cruise and Emily Blunt might actually get to see the movie three times in one day, later this month, the rest of us will have to wait until June 6 when Edge of Tomorrow arrives in theaters. Let's hope it lives up to its promising premise and thrilling trailer!
Your Daily Blend of Entertainment News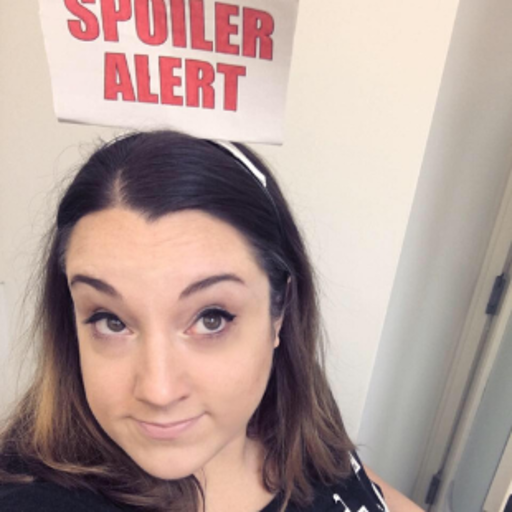 Assistant Managing Editor
Kelly joined CinemaBlend as a freelance TV news writer in 2006 and went on to serve as the site's TV Editor before moving over to other roles on the site. At present, she's an Assistant Managing Editor who spends much of her time brainstorming and editing feature content on the site.