Tom Hanks Confirmed For Triple Frontier For Kathryn Bigelow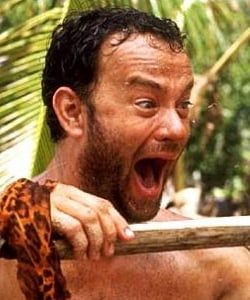 Last month it was announced that both Tom Hanks and Johnny Depp were people of interest to star in Kathryn Bigelow's Hurt Locker follow-up, Triple Frontier. According to an interview with ComingSoon, the film's producer Charles Roven has locked down Hanks for the lead role, though they do not mention Depp's involvement.
What is most strange about this announcement isn't that Hanks is involved, but that it's taken them this long to get Bigelow's next project off the ground. Granted, she's not quite a household name, but the buzz surrounding Hurt Locker last year should have been enough to get whatever she wanted to do next on the fast track even without the Best Picture win.
Bigelow is teaming again with Hurt Locker co-writer Mark Boal for Triple Frontier, which may or may not be renamed Sleeping Dogs, says Roven. The film takes place in South America in the border zones of Paraguay, Argentina and Brazil, a high traffic zone for organized crime.
No release date was announced.
Your Daily Blend of Entertainment News