No Vampires In Vlad! But Colin Farrell Might Be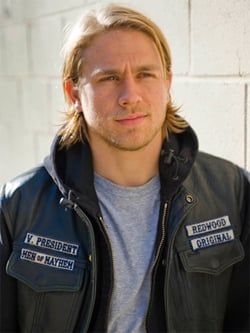 Just the other day it was announced that Charlie Hunnam from Sons of Anarchy, and a little known favorite of mine Green Street Hooligans, sold a script called Vlad to Summit Entertainment, sending the intertubes into fits of speculation about yet another vampire film. Recently though, Entertainment Weekly caught up with the bad ass biker to chat about the story, and praise be to the movie Gods because he was quick to clarify that this would be the story of Vlad the Impaler, not Dracula.
"As the script stands now, we don't touch on vampirism. That was my one non-negotiable area when we were developing it, and thankfully, nobody suggested that we should delve into it at the end. But you can clearly see the things that Bram Stoker took" -Hunnam to EW
Going deeper into specific aspects of what the script entails, Hunnam reveals that the entire first act will focus on Vlad's childhood as he and his brother are taken from their father by the Ottoman Sultan to be raised as Muslim. Vlad however was not swayed from his beliefs even at the age of twelve and eight years later escaped from his slavery to oppose the Ottoman and avenge the murder of his father. And that's the act break, leaving acts two and three do fully show off just how brutal this guy really was.
Hunnam himself says it would be a dream to play the role of Vlad himself, but the harsh reality is that there probably just won't be any time with Sons of Anarchy getting a third season and other film projects tying him up. He does mention that he had Colin Farrell in mind when writing so it's entirely possible we'll see him make a big comeback as long as he can rock Vlad's totally bodacious 'stache.
The way Hunnam speaks about the project instills a lot of hope about Vlad. It sounds like he's really proud of what he's done and that he's crafted a strong, character driven action piece which may fall more into the vein of Gladiator than 300. Check back for updates as we'll be keeping a close watch on the development of this potential action blockbuster.
Your Daily Blend of Entertainment News