Walt Disney Animation & Pixar D23 2013 Live Blog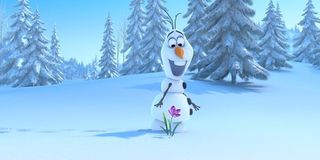 In 1937, Walt Disney Studios did something truly spectacular that changed the world of entertainment forever. In adapting the Grimm fairytale Snow White and the Seven Dwarfs as a movie they created the first full-length cel animated feature film ever made. In the 76 years since, the studio has grown and developed with the times, but has also consistently put out some of the best animated material in the entire world. And today we'll be celebrating both that legacy and the near future in the Anaheim Convention Center arena.
The bi-annual D23 Expo has officially begun, with thousands of fans from all around the world traveling to Southern California to celebrate absolutely everything Disney. This morning the big event is the "Art and Imagination: Animation at the Walt Disney Studios" presentation and it promises to give us an exclusive inside look at what's going on at both Walt Disney Animation Studios and Pixar in the coming months and years. We expect to see footage from both Frozen and The Good Dinosaur, but there will certainly be some surprises as well.
Keep refreshing this page to keep up with our live blog below!
10:26: Bob Iger out on stage!
10:27: Huge applause for LucasFilm being name dropped as part of the Disney family.
10:28: Iger says that when he was a kid he dreamed of getting to go to Disneyland – and now he gets to immediately jump to the front of the line.
10:29: He says that this is the third D23 Expo, but it's by far the biggest – to the point that he's surprised they were able to bring it all together.
10:30: Apparently there are some big announcements coming from the Imagineers about new developments at theme parks this year as well.
10:31: Iger says that animation will always be the heart and soul of the company, and that they will continue to take it to levels never before thought possible.
10:32: Star Wars can't get mentioned in this room without uproarious applause. Sadly, though, is sounds as though there aren't going to be that many details to share about Star Wars: Episode VII this year.
10:33: Now it's time for the animation presentation to begin! John Lasseter is getting ready to come out on stage, but first a video presentation about what's coming up soon for the studio!
10:36: Maleficent! Thor: The Dark World! Captain America: The Winter Soldier! Guardians of the Galaxy! Saving Mr. Banks! Saving Mr. Banks! Frozen! Muppets Most Wanted! Definitely a fun teaser for 2013-2014.
10:37: John Lasseter out on stage!... and sadly having some bad microphone problems. Big applause as a sound guy comes on stage and hands him a mic.
10:38: Lasseter says that the studio isn't a building – it's a collection of filmmakers, and in this case a group of filmmakers who were all inspired by Walt Disney.
10:39: He says that he was amazed the first time he heard that people were actually paid to make cartoons and that he has been dreaming of it since he was a kid.
10:40: Lasseter promises plenty of exciting announcements and surprises for the presentation, saying that seat belts have actually been installed in all of the seats.
10:41: We're covering Pixar first! Lasseter points out that his Hawaiian shirt is from Monsters University this year. Says that the slug who is late for class in the movie has become a phenomenon – and now the voice of the character, Bill Hader, is out on stage!
10:42: Hader says it was a real honor to be a part of a Pixar project and that he's actually amazed to be out on stage. Now we're getting an extra look at the scene after the credits from the film that has the slug finally arriving to class… after the school year has already ended.
10:44: Now time for our first D23 exclusive! New Monsters University short film is rolling!
10:49: Short film has the boys of the OK fraternity trying to throw a party, only to have it be a real bust. Then Mike and Sully burst in and decide to use the special doors to steal all of the food and guests from a competing frat party. Absolutely hilarious. It will be attached to The Good Dinosaur next summer!
10:51: Now it's time to talk about The Good Dinosaur! Lasseter says that the big question that starts every Pixar project is "What if…." He says this is their biggest "what if"… After a video presentation the question is revealed as, "What if the asteroid that killed the dinosaurs missed the Earth?"
10:52: Director Pete Sohn and Producer Denise Ream on stage! Sohn was also the voice of Squishy in Monsters University, which gets a huge applause.
10:54: Ream says that the crew is still hard at work on the film, but they want to give us a preview. Sohn shows that all of the dinosaurs come in different shapes and sizes. Weirdly, the dinosaurs are described to be similar to farmers, with each one being similar to farming equipment.
10:59: Now we get to see some footage! We see fields of grass with Apatosauruses walking in the background. A row of them line up and start to dig with their heads. They all leave a trail of five straight lines in the dirt as they walk, passing growing plants. We then see a montage of all of the other dinosaurs serving a purpose on the farm, from stegosauruses cutting down weeks to a triceratops clearing irrigation pathways. Very peaceful and cool looking.
11:00: There are many baby dinosaurs in the film but the main character is a young Apatosaurus named Arlo, who is the youngest in his family. Poppa voiced by John Lithgow. Momma voiced by Frances McDormand. Forrest voiced by Bill Hader. Cliff is voiced by Neil Patrick Harris. Ivy is voiced by Judy Greer. Arlo is voiced by Lucas Neff.
11:02: Greer, Neff and Hader all out on stage! And apparently meeting for the first time!
11:03: Apparently Hader is constantly confused for being Dwight on The Office, so he warns his castmates not to be confused.
11:03: Apparently the stars are already feeling the sibling love, because Hader and Neff are now play fighting on stage.
11:03: One of the biggest conflicts in the film is that the farming dinosaurs constantly have to deal with terrible bugs that hurt their crops. But Arlo is fascinated by them. We see a clip and it turns out that Arlo has found a bug that is actually a human! Sohn says that the name of the human – the first the dinosaurs have ever seen – is named Spot (named for the three spots on his head). Arlo and Spot go on an adventure outside of the farming community, setting the movie's plot in motion.
11:03: Before the end of The Good Dinosaur we get to see some more test footage! Spot is chasing around a flying bug, but is having a lot of trouble trying to catch it. He climbs up Arlo to try and catch it, but then ends up throwing his spear into Arlo's eye. A very cute and funny scene.
11:07: Lasseter is now bringing Pete Docter out on stage for "The Untitled Pixar Movie That Takes You Inside The Mind"! Lasseter jokes that they tried to test out that ridiculous title in the marketing department… but that the new title is Inside Out!
11:10: Lasseter says that this is one of the most inventive projects the studio has worked on. Docter and producer Jonas Rivera out on stage!
11:13: Docter says that what always excites him is finding a story that can only be done in animation. It has to have an element of truth to it, though, and he feels that Inside Out has both. Riley is the main character, a friendly, out-going young girl who moves to San Francisco. The movie takes place inside of her mind and deals with her emotions. Anger voiced by Lewis Black! Disgust is voiced by Mindy Kaling! Fear is voiced by Bill Hader! Joy is voiced by Amy Poehler! Sadness is voiced by Phyllis Smith!
11:17: Phyllis Smith and Bill Hader (again!) on stage! Smith seems to be carrying her Sadness character with her. Hader says that he was in the neighborhood, so he decided to just show up.
11:19: Smith says that she originally wanted to voice Anger, and does her audition on stage… but it just continues to sounds sad.
11:20: The emotions work in Headquarters (get it) and see the world through Riley's eyes. Test footage has Joy watching Riley play with her food as a bab. She then transfers what she sees into a gold ball while continuing to watch and smiling.
11:22:The movie will take audiences to places like Long Term Memory, Imagination Land (which is like a theme park), Abstract Thought, and Dream Production (which has a lot of improv) – and it's all connected by the Train of Thought. Sadness and Joy get sent out into the mind while Anger, Fear and Disgust are left to run things. Now time for some test footage!
11:24: With some of the emotions missing, the other emotions have to fill in for their friends. Unfortunately, they aren't very good at filling in. The scene also takes us into the minds of both of Riley's parents – and it's hilarious. It regularly cuts back between the regular world and the emotions going on in the minds of Riley and her two parents at the dinner table.
11:27: Now it's time for Finding Dory!
11:28: Clip played from the first movie where Dory explains her short term memory loss problems. Director Andrew Stanton and producer Lindsey Collins now out on stage.
11:29: Stanton says that he has been asked about a sequel for years, but that he was waiting for a good idea to fuel it. He kept coming back to one question: what happened to Dory's family? The story began to take shape from there. Stanton says that the plot of the film is right in the title, but to elaborate… the film takes place a year after the events of the first movie and she is still living with Nemo and Marlin. Her instincts then kick in and she heads off into the ocean to find her family, and Nemo and Marlin go chasing after her. Marlin will be voiced by Albert Brooks, and Dory will be voiced by Ellen DeGeneres! But new casting includes Jenny, Dory's mother, voiced by Diane Keaton and Charlie, Dory's father, voiced by Eugene Levy! Plus Ty Burrell as a Beluga Whale! Stanton says that Bill Hader definitely isn't involved… but then the former SNL star comes out on stage dressed as a Sea Cucumber.
11:33: Hader wants to be in a few more movies so that he can be Pixar's lucky charm… but here comes John Ratzenberg to put Hader in his place! And he arrives with a full marching band.
11:34: Hader says that if he can get Finding Dory then he will have a streak of four Pixar movies. Ratzenberger says that it takes much more than that to be a lucky charm – it takes modesty and finding someone else to blow your horn. All fourteen of his roles in Pixar movies up on the big screen. Hader: "I have a long, long way to go." And they head off to a marching band version of "You've Got A Friend In Me." Awesome.
11:37: Lasseter back on stage to announce a TV special this Halloween! Toy Story of Terror! And now we get to see the first 10 minutes of the film!
11:49: The first ten minutes has Woody, Buzz, Trixie, Pricklepants, Rex and Potato Head on the road with their new family when they get stranded at a motel. As the group goes exploring around the room they start getting picked off one by one. Who is responsible? We'll have to wait until October to find out.
11:51: And now a video behind the scenes look at DisneyToon Studios, taking the audience through the California offices from the recording studio to the cereal bar.
11:55: Lasseter says that one of the first projects they worked on was with the Peter Pan character Tinkerbell and that they've been working with her since, exploring the land of Pixie Hollow. They are now announcing two new Tinkerbell movies, The first is called The Legend of The Neverbeast and the second, said to be tied closer to the original Peter Pan story, is titled The Pirate Fairy.
12:00: Christina Hendricks will voice Zarina, the titular character in The Pirate Fairy, and her cabin boy, James, will be voiced by Loki himself, Tom Hiddleston. And now Hendricks and Hiddleston out on stage!
12:01: This crowd definitely has a lot of love for Hiddleston.
12:02: Hendricks says that it's extraordinary to be invited into the Disney family and that's it great to actually be a fairy. Thanks to cameras in the recording booth she actually does see her facial expressions in Zarina. Hiddleston says that James is educated and polite, and energetic and kind, and he and Zarina get along at first. Unfortunately, James is actually covering for his cunning nature – as he is really Captain Hook.
12:05: Hiddleston says that when he was auditioning for acting school he had to sing a song a capella, and he chose "The Bear Necessities" from The Jungle Book. After plenty of goading from the audience he is now singing. And, of course, he remembers all of the lyrics.
12:08: Now we're actually seeing a musical sequence from the film!
12:10: The scene was in storyboard form, but still fun to watch, the gang of pirates singing about all the places they can go on a flying ship. Hiddleston actually has a really impressive singing voice.
12:11: John Lasseter is back on stage and has actually changed shirts, now wearing one celebrating Planes. He tells the story about how they started developing the larger world of Cars, saying how that they came up with it at the last minute before a pitch meeting to Bob Iger. And now the director of Planes, Klay Hall, is up on stage.
12:14: Hall says that his dad was a Navy pilot and that he's been a Disney fan his entire life. Like just about everyone else on stage, he says this experience has been a dream come true.
12:15: And now a special clip from the movie! Look for it in theaters this weekend
12:17: Lasseter says that the next movie in the series, which will be out next year, will be called Planes: Fire & Rescue and will be a thank you to all those heroes who save people they don't even know. Bobs Gannaway is set to direct the movie and is now on stage.
12:20: Gannaway says that he relates to Dusty in the first film, but wonders what would happen if he couldn't live his dream anymore. He says the movie dives into the world of fire & rescue, and that in researching for the film they discovered that cropdusters were used as some of the earliest firefighting planes. Julie Bowen is part of the cast as a character named Dipper – and she is Dusty's kind of crazy #1 fan. Dane Cook will be back as Dusty, and now he's up on stage.
12:22: Cook says he was inspired as a kid by Robin Williams' performance in Aladdin. He found a lot of heart in the character of Dusty, and related to the him because he was a very anxious when he was younger. And now time for a world premiere clip from Fire & Rescue.
12:30: The surprisingly long clip has Dusty first meeting his new friends at Fire & Rescue before going out to watch the crew fight a fire in a forested area. The whole thing was set to "Thunderstruck" by AC/DC, which gave it all a lot of energy.
12:32: John Lasseter back on stage to present Walt Disney Animation Studios. And now he has a Wreck-It Ralph Hawaiian shirt on.
12:33: Lasseter starts the presentation with a tribute to Burny Mattinson, who was actually at Disney back when Walt Disney was still working at the studio. Clips from The Lion King, The Jungle Book, Aladdin, Lady and the Tramp, Winnie The Pooh, Beauty and the Beast, and many, many more. Quite an impressive resume.
12:36: And now Mattinson is up on stage – and gets a standing ovation from the crowd in the arena. Lasseter says that to get recognition sometimes you need to either leave the studio or die, but they wanted to do something special for Mattinson now (while he is still working for Disney)
12:37: He recounts that when he was a high school graduate his mom dropped him off at Disney with his portfolio to try and get a job. He then heard a voice stop him, and they said that he couldn't come back without an appointment. Burny couldn't go in, so he waited around for his mom to come back and pick him up. While he was waiting he shared his work with the stranger, and the stranger actually called into the studio and told them that they should look at Burny's portfolio. While he couldn't get a job in the animation department (they weren't hiring) he got his foot in the door by being a "traffic boy" and it turned into an amazing career.
12:41: In the early days, part of his job was also to run $300 checks to Walt Disney every week, and apparently he was tempted to give Walt $300 of his own money and keep the check as a priceless souvenir. He never did, however.
12:43: Now Lasseter is taking the audience behind the Animation Research Library, an archive of classic Disney works – and apparently they've made a major discovery. They found some old drawings a few months ago in the hands of a private collector – and it turned out that it was from the fourth Mickey Mouse short ever made – "Get A Horse." And now, for the first time ever, we get to watch it. And in 3D!
12:53: Really enjoyed the short. It's a clever mix of both classic 2D animation and modern 3D animation that keeps the style of the original characters. A lot of slap stick humor as Mickey has to rescue Minnie.
12:54: Apparently everything in the short was made to be new with the exception of Walt's voice as Mickey. Time to update his IMDb page! Apparently the hardest word to find Disney saying was "Red," but they found it.
12:56: Head of Animation Eric Goldman is on stage with director Lauren MacMullan and fellow animation head Adam Green. Goldman says that making this short was like learning a whole other language from the stuff that they have been doing more recently. Green says that one of the challenges was the fact that Mickey's ears never actually moved, always facing towards the screen back in the day.
12:57: Look for the short attached to the next Walt Disney Animation film, Frozen, which will be out in November.
12:58: Now it's time for an inside look at 2014's Big Hero 6, with director Don Hall now on stage. Hall says that when he was first developing the project he wanted to bring together the world of Disney Animation and comic books. He started searching for material and found Marvel's Big Hero 6. The material is more on the obscure side, and is set in a mash-up of San Francisco and Tokyo – called San Fransokyo. The story follows a kid who loses his brother and builds a robot that helps him through. They wanted to make the robot huggable, and while doing some research discovered that soft robots are actually being developed.
1:00: The robot's walk was partially inspired by how baby penguins move – and now we actually get to see a first look at the movie! Hiro Hamada is the hero of the story and a genius inventor. His invention of microbots gets stolen by an evil super villain, and he has to take down the underworld of San Fransokyo to get his invention back. Teaming up with Gogo (super fast bike messenger), Wasabi Noginger (super skilled sushi chef), Honey Lemon (chemist), Fred (comic book fanboy dressed as a monster), and Baymax (superpowed robot), Hiro works to complete his mission and save the day!
1:05: Big announcement coming up! What is the studio making for 2016? Apparently it's a title called Zootopia, from director Byron Howard. The film is inspired by classic stories like The Wind In The Willows that featured animals wearing human clothes.
1:06: The movie is an original buddy action comedy set in a world where humans don't exist. Howard loves the legacy of Disney animals, and his all-time favorite was Robin Hood. He wanted to make a movie about anthropomorphic animals, and Lassiter actually hugged him for having the idea. We've seen animals living in a world designed by humans, but this is a world designed by animals.\
1:10: They went to animal experts to figure out what would be the real personalities of the different species. As for the environments, things like mountains and trees inspire giant buildings. Locations, or "habitats," include places like Tundratown (for the cold loving animals) and Sahara Square (for desert loving animals).
1:13: The movie has all different sizes of animals, and the world is affected by scale as a result. Big animals stay out of mouse town and there are species-specific areas like Burrow Borough where all the rabbits live (they travel using the Rabbit Transit System).
1:14: The big problem in the movie is carnivores vs, herbivores. Nick Wilde, a fox, is the lead character, and Lieutenant Hops, a rabbit, is his partner. There is also a major pop star named Gazelle – who looks like a Vegas performer.
1:16: And now it's time for a look at the upcoming Frozen!
1:17: John Lasseter says that they have a feeling they are developing something very special with this film. It has a lot of heritage at the studio, as Walt himself was thinking about making the movie, based on the Hans Christian Anderson story "The Snow Queen." Kristen Anderson Lopez and Bobby Lopez, who worked on "Avenue Q" and "Book of Mormon" are developing the movie's music.
1:20: Directors Chris Buck (Tarzan) and Jennifer Lee (Wreck-It Ralph) are now on stage.
1:22: Frozen hopes to continue the legacy of memorable Disney characters. The two main characters in the movie are Anna, a quirky, funny girl, and Elsa, Anna's sister who is born with the power to control ice and snow. And now Kristen Bell, voice of Anna, is out on stage!
1:24: Bell says that when she was a kid back in 1989 she had a boombox and would record herself singing Little Mermaid songs. When her friends discovered the tapes in high school they wouldn't let her hear the end of it.
1:26: Bell wants to make a Disney princess who is relatable. She doesn't have birds land on her hand and sing – instead they poop on her. She's described as awkward and weird. And now it's time for an extended look!
1:28: First clip featured the meeting between Princess Anna and Hans. The word "awkward" is definitely accurate, as there is plenty of slapstick humor. Hans also has a horse that will probably remind a lot of people of Tangled.
1:30: On stage now to talk about the character of the goofy snowman Olaf is Josh Gad. The character was made by Elsa when she and Anna were happiest as kids. Gad says that he went method for the role, and performed his voice acting in a meat locker.
1:33: Time for another clip featuring Olaf meeting the rest of the gang of characters.
1:39: The clip has Olaf singing a song about how much he would love the chance to experience summer. Of course he doesn't know that snow melts in extreme heat. Gad has a great voice and the scene was very funny.
1:40: Now John Lasetter is back on stage on talk about Elsa, played by "Wicked" star Idina Menzel. She's coming on stage to finish out the presentation by singing a song from the film called "Let It Go"!
1:45: That's all she wrote, folks! Be sure to come back tomorrow for when I live blog the live action panel, featuring titles like Thor: The Dark World, <="" em="" mr.="">, Captain America: The Winter Soldier and much, much more!
Your Daily Blend of Entertainment News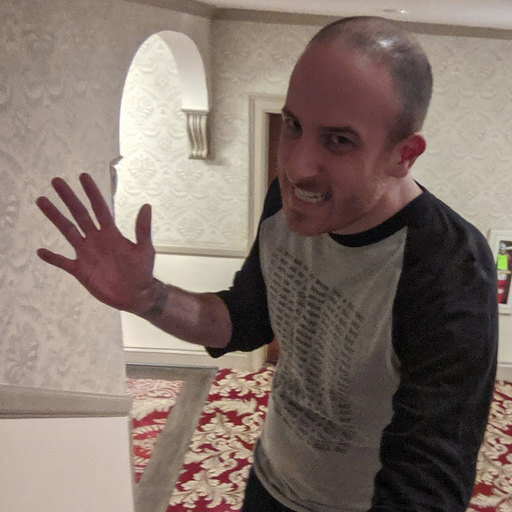 Assistant Managing Editor
NJ native who calls LA home and lives in a Dreamatorium. A decade-plus CinemaBlend veteran who is endlessly enthusiastic about the career he's dreamt of since seventh grade.