Watch An Explosive Supercut Of Bone-Crushing Car Chase Scenes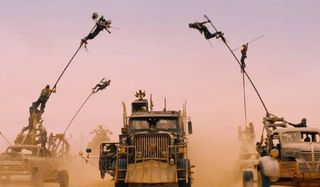 Furious 7 and Mad Max: Fury Road started the summer with some much needed exuberance in the way of vehicular action and adventure. With The Man From U.N.C.L.E. and The Transporter Refueled putting an end to this season's car based action (at least that we know of), it's a good time to look back at car chase history. Prepare yourselves for "The Chase," on display below.
Movie Mezzanine put together this video supercut of some of the best car chases on film, and it's one of the best compilations we've ever seen. Starting off with a moody sequence of foreboding POV shots from chases throughout time, we'd have been happy just watching that for ten minutes. Set to the music of Tom Holkenborg, aka Junkie XL's, Mad Max: Fury Road score – we soon realize that all of these shots have been building up to the real meat of the piece – the hardcore chase action.
"The Chase" doesn't disappoint when it comes to the actual chase sequences, as it pulls from George Miller's summer blockbuster, as well as classics such as Tron and The French Connection, with more modern films like Gone In 60 Seconds and Drive also getting some time in edgewise. While anyone could have easily pulled from just the many car chases of cinematic history, the folks at Movie Mezzanine have decided that tactic doesn't fit their game plan.
This means that we're also party to some spectacular motorcycle action – like that semi truck jump from The Matrix Reloaded, as well as BMX and standard bicycle action. Let's just say that once you've seen part of E.T.: The Extra Terrestrial's bike chase set to music from Mad Max: Fury Road, you'll want a whole separate trailer cut to the looming beat of the more modern film's score. Besides the musical cues themselves, there's one part of "The Chase" that we have to single out, and it's the transition that begins at 4:13 and carries over, across three films, to end at 4:51. In a simple 38 seconds, the video slides from Mad Max: Fury Road to The Italian Job, only to hand over the keys from Charlize Theron to Jason Statham for The Transporter 3. Note to Hollywood: recruit The Statham into the continuing adventures of Mad Max.
So what have we learned by the end of "The Chase's" 10-and-a-half-minute run time? Well, we've learned that car chases are both fast thrills and furious entertainment. So much so that one could possibly make a film, or maybe eight, full of thrilling car stunts – with some dialogue and character thrown into the cracks to seal the whole thing into a cohesive product. Call us crazy, but with Universal having a banner year of theatrical exhibition, this is just the type of film they should be throwing their money at.
Mad Max: Fury Road is avaliable on Digital HD, while Furious 7 will be available for purchase on Blu Ray, DVD< and Digital HD on September 15th.
Your Daily Blend of Entertainment News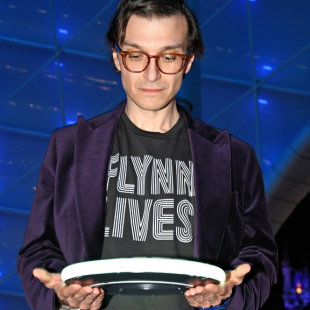 Senior Movies Contributor
CinemaBlend's James Bond (expert). Also versed in Large Scale Aggressors, time travel, and Guillermo del Toro. He fights for The User.