Weekend Box Office - Christmas Comes Early... Again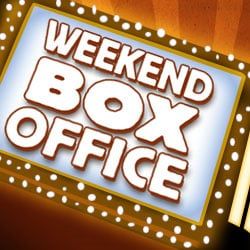 It was one thing when Wal-mart pushed up its Christmas-time product pimping from Thanksgiving to the end of Halloween. It was even more annoying when Hollywood joined the bandwagon. And yet, while Disney's release of A Christmas Carol a solid seven weeks ahead of Christmas seems like ridiculous timing, it may be the movie's only prayer of recovering a painfully high budget.
The $200 million Buena Vista sunk into transforming Jim Carrey into creepy CGI Scrooge is the most Robert Zemeckis has spent yet on his motion-capture animation obsession. It's also more than his last movie, Beowulf, grossed world-wide. Following this weekend's limp $31 million first place opening it looks like the film will need a Christmas miracle to break even.
So, what were the execs over at BV thinking? They likely saw what happened with Zemeckis' The Polar Express and figured lightning would probably strike twice. Five years ago Express opened in early November to a disappointing $23 million. However, it clung to audiences right through New Year's with its novel 3D and IMAX opportunities and wound up banking over $300 million world-wide.
It's a big gamble, but will it work again? I wouldn't bank on it. Polar Express had novelty on its side. These days motion capture animated movies are so passé even Steven Spielberg is making one. Polar Express also had Tom Hanks. Everyone loves Tom Hanks. Christmas Carol has Jim Carrey. Enough said. With hot items like New Moon, The Princess and the Frog and Avatar standing between Carol and the more lucrative December weeks, Scrooge is in for a rough financial ride.
The Men Who Stared At Goats rolled in at third place with a distant $13 million, right behind Michael Jackson's This Is It which fell to number two with $14 million. Late-comer scare flick The Fourth Kind took an appropriate fourth place with just $12 million. But the weakest link among newcomers this weekend was The Box. Apparently no one cares whether Cameron Diaz lives or dies. The movie came in sixth place with only $7.8 million.
Lest I anger the Oprah fans out there, the big O's new pet project Precious, which bears the more indulgent full title of Precious: Based on the Novel "Push" by Sapphire, debuted in just 18 theaters and banked a massive $100,000 per theater for an impressive $1.8 million. With Oprah and Tyler Perry both pimping the award-bait drama, it's sure to do huge business when it opens wide in the coming weeks.
For the full box office top ten, check out the chart below:
1.

A Christmas Carol (2009) *
$31,000,000 -
Total: $31,000,000
LW: N WR: 1
THTRS: 3,683
2.

Michael Jackson's This Is It
$14,000,000 -
Total: $57,855,000
LW: 1 WR: 2
THTRS: 3,481
3.

The Men Who Stare at Goats *
$13,309,000 -
Total: $13,309,000
LW: N WR: 1
THTRS: 2,443
4.

The Fourth Kind *
$12,521,000 -
Total: $12,521,000
LW: N WR: 1
THTRS: 2,527
5.

Paranormal Activity
$8,600,000 -
Total: $97,430,000
LW: 2 WR: 7
THTRS: 2,558
6.

The Box *
$7,855,000 -
Total: $7,855,000
LW: N WR: 1
THTRS: 2,635
7.

Couples Retreat
$6,428,000 -
Total: $95,980,000
LW: 4 WR: 5
THTRS: 2,857
8.

Law Abiding Citizen
$6,172,000 -
Total: $60,873,000
LW: 3 WR: 4
THTRS: 2,474
9.

Where the Wild Things Are
$4,225,000 -
Total: $69,268,000
LW: 5 WR: 4
THTRS: 2,756
10.

Astro Boy
$2,588,000 -
Total: $15,073,000
LW: 7 WR: 3
THTRS: 1,918
Your Daily Blend of Entertainment News
Thank you for signing up to CinemaBlend. You will receive a verification email shortly.
There was a problem. Please refresh the page and try again.