Werner Herzog And Naomi Watts May Conquer The Desert Together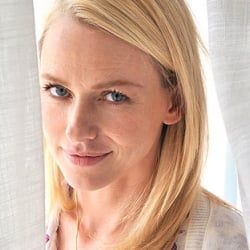 Despite having the classic movie star looks to star in endless Mummy sequels and rake in the dough forever, Naomi Watts has proven over and over again that she's a fearless actress, working for the demanding Lars von Trier, the probably crazy David Lynch and David O. Russell, who's a combination of the two. Now she's adding yet another wild auteur to her ambitious resume; according to Vulture she's in serious discussion with Werner Herzog to star in his next film, titled Queen of the Desert.
You will be shocked--shocked!-- to learn that Herzog's new film will be focusing on man's struggle against nature, with Watts playing Gertrude Bell, a real woman who was a political operative for the British Empire in the early 20th century and helped found what we now know as Iraq and Jordan. She was also an archaeologist, cartographer and explorer, which means those cruel deserts were probably nothing to her. Watts herself is being adventurous these days, filming a movie about the 2004 tsunami in Thailand opposite Ewan MacGregor, and seems likely to take on Herzog's project when she's done playing a small role in Clint Eastwood's J. Edgar this spring.
In conclusion: Werner Herzog and Naomi Watts are both badasses who are afraid of nothing. Essentially a perfect match, damn the age difference and her happy family with Liev Schreiber. She'll get back to them eventually.
Staff Writer at CinemaBlend
Your Daily Blend of Entertainment News
Thank you for signing up to CinemaBlend. You will receive a verification email shortly.
There was a problem. Please refresh the page and try again.