What Star Wars 7 Gave Every Member Of The Cast And Crew After Filming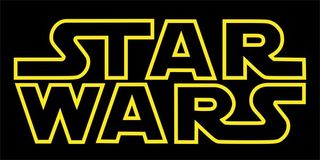 Last day on the job it's usually customary for an employee to receive a parting gift. A 22k-gold plated carriage clock. A pair of cufflinks for a button-less shirt you don't own. Or some kind of frosted monstrosity baked by Liz in HR. In the case of the Star Wars: Episode VII crew however, what kind of parting souvenir could they have gifted on their final day of filming?
To acknowledge all their hard work over the past year in bringing this sequel to the big screen, director J.J. Abrams, Lucasfilm president Kathleen Kennedy, and producer Bryan Burk sent a thank you note to the "extraordinary cast and crew of Star Wars: Episode VII." James Rose shared the note on Twitter in a photo, which from what we can see if we squint really hard, also features a Star Wars: Episode VII crew hat in the background.
We already knew about Pinewood studios and Abu Dhabi, but England's Forest of Dean is a shiny new locale that was never officially confirmed by producers. Back in July, the Daily Mail ran a story of discarded equipment being left behind at in the ancient site of Puzzlewood, but nobody came forward with answers.
Previously the enchanting setting has been used as a backdrop for Harry Potter and the Deathly Hallows, Doctor Who, Primeval and Outlaw. It's also said to have been the inspiration for J.R.R. Tolkien's enchanted woodlands in Lord of the Rings, but we can only speculate its use in Star Wars.
Could the historic woodland have been used for Ewoks' planet, Endor, or even Yoda's home away from home? It sure makes the English connection just that little bit stronger, but we guess we'll find out when the next installment comes to theaters December 18th, 2015.
Your Daily Blend of Entertainment News
Thank you for signing up to CinemaBlend. You will receive a verification email shortly.
There was a problem. Please refresh the page and try again.