Wolfman Delayed Until Next Fall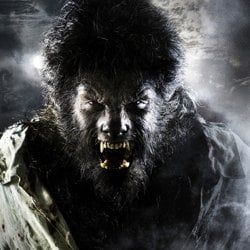 Next spring's moivegoing just got even bleaker. Yes, we have Watchmen to look forward to, but another potential blockbuster has just been shoved off to next fall. Wolfman, the remake of the 1930s horror movie starring Benicio del Toro and Anthony Hopkins, has been pushed to an undetermined release date in fall of 2009.
Fangoria Online reported the change, but they don't have any other informaiton. It's a shame; Benicio del Toro will get absolutely no attention for his great performance in Che, but Wolfman coming out so soon after could have earned a little extra audience for the movie. And given how many terrible horror movies are released between January and March, we could have used a good one on its original release date, April 3. Hopefully the shift doesn't mean anything bad about the movie, but an actual chance to give it a bigger audience. I'm worried that's not the case, but I'll stay optimistic for now.
Staff Writer at CinemaBlend
Your Daily Blend of Entertainment News
Thank you for signing up to CinemaBlend. You will receive a verification email shortly.
There was a problem. Please refresh the page and try again.