Weekend Box Office: Don't Breathe Frightens Its Way To End Of Summer Number One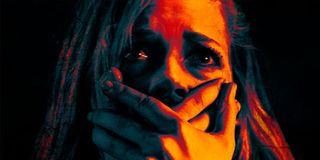 Summer went out with a scream this weekend as horror flick Don't Breathe made a profitable debut in the number one spot.
Don't Breathe, like most horror genre entries, was bankrolled on a minimal $10 million production budget, a total quickly eclipsed by its $26 million opening. That was the second highest horror debut this year, behind the $40 million banked by The Conjuring 2 when it opened in June.
With a title like Mechanic: Resurrection you might expect the sequel to serve as a resurgence for the franchise, but this weekend it proved to be more of a nail in the coffin. The follow-up to Jason Statham's 2011 re-make of the Charles Bronson action flick The Mechanic failed to draw audiences in. It landed a $7.5 million fifth place, well below its predecessor's $11 million opening and a poor start against its $40 million price tag.
Kubo and the Two Strings didn't demonstrate any second weekend word-of-mouth resurgence, leaving it in position to become the best reviewed box office bomb of the year. Despite an enviable 96% at Rotten Tomatoes it only has $24 million domestic after two weekends in theaters and very little hope on the horizon from foreign markets to help out with its $60 million production cost.
Ben-Hur also solidified its flop status, slipping almost 60% from last weekend and nearly dropping out of the top ten in only two weeks. With less than $41 million world-wide so far, any hope of recovering its $100 million budget is crushed in the dust.
For the full weekend top ten, check out the chart below:
Your Daily Blend of Entertainment News
Thank you for signing up to CinemaBlend. You will receive a verification email shortly.
There was a problem. Please refresh the page and try again.