Weekend Box Office: Labor Day Weekend Slumps Again, Don't Breathe Still Number One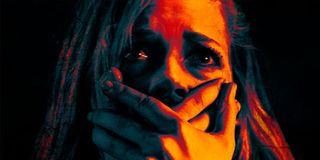 Only one new wide release opened strong enough this weekend to make the top ten. Micheal Fassbender and Rachel Weisz' drama The Light Between Oceans saw less than $5 million in sales, landing in sixth place with a weak start against a modest $20 million budget. That's the lowest ever wide release opening for Fassbender, and the lowest for Weisz since The Fountain in 2006.
This weekend's other new release, Morgan, hoped to join the short list of low budget sci-fi thrillers that pulled in profits, but $1.9 million was all it could muster for a sixteenth place debut. Even against an $8 million price tag, it's a poor outlook for breaking much past even.
Don't Breathe maximized on the slumped weekend, holding its drop from last week to just 40%, adding $15 million to its $51 million domestic total. The horror flick is on track to be the second highest grossing of the horror genre so far this year, behind The Conjuring 2's $102 million total.
While the overall box office for the year is 5% higher than it was this same time last year, the Labor Day weekend was lower than usual for the second year in a row. Last year the three day Labor Day weekend top ten total was $60 million; this year it only hit $67 million. The previous three years top ten totals had been around or above $80 million. Bigger box office blockbusters were again pushed to the front end of the summer season, and fewer new movies of interest were held over into the holiday, leaving less attraction for audiences.
For the full weekend top ten, check out the charts below:
Your Daily Blend of Entertainment News
Your Daily Blend of Entertainment News
Thank you for signing up to CinemaBlend. You will receive a verification email shortly.
There was a problem. Please refresh the page and try again.