The 10 Best Movies Of 2017, According To Sean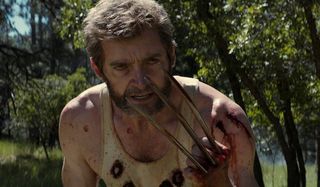 It was an unusual, but unusually rewarding, year at the movies in 2017. The blockbusters stepped up their overall game, with tentpoles like Wonder Woman, Thor: Ragnarok, Spider-Man: Homecoming and the horror masterpiece IT elevating their genres as they packed in audience members. Even installments from prestige directors like Guillermo del Toro and Edgar Wright dabbled heavily in genre cinema, while newcomer Jordan Peele blew the lid off of racial relations in America with his horror-comedy Get Out.
And yet, it took me nearly until the very end of the year to see the movie that I now consider to be the best film I watched in 2017. And for the longest time, I held a quality superhero film as the bar in which other movies had to meet -- and exceed -- to be included in my annual Top 10 year-end list. So here we are. The 10 best movies of the year, according to me. As with all of these lists, it's personal, and likely very different from yours. Share yours in the comments below. But if you want to know the movies that moved me the most this year, start at 10, and work your way to number one.
10. IT
Stephen King fanatics (a group I proudly subscribe to) had an up-and-down year. The wildly anticipated adaptation of the first chapter in the Dark Tower series landed with an absolute thud. So most of us likely walked into IT dreading another misfire, especially as this one attempted to adapt King's eponymous tome about trying to grow up in the world's worst town, all while dodging the murderous clown Pennywise.
Well, Andres Muschietti's IT is a fantastic telling of a gripping story, choosing only to adapt one half of King's story, and finding the absolute perfect kids to form a contemporary Losers' Club. The bond formed between Muschietti's young actors lays a solid foundation for the chills that are delivered in time, but it says a lot that the Pennywise scenes from IT (disturbing as they are) take a backseat to the comedic and character-developing bits included in this outstanding King adaptation. Bring on IT: Chapter 2!
9. Baby Driver
There's a difference between "easy" and "making it look easy." Edgar Wright's Baby Driver falls comfortably into that latter category. The girl-meets-bank-robber love story flows so effortlessly through its soundtrack-driven action that you almost assume its super easy to select the perfect set of tunes, then choreograph every beat of your action to the driving rhythms of the music.
Except, when you watch Baby Driver and really pay attention, it begins to boggle the mind that Wright and his crew (and spectacular cast) meticulously paced this straightforward but riveting crime caper to a series of memorable songs, and you better appreciate the craft as you get caught up in the story of Baby (Ansel Elgort) and Debora (Lily James), and their attempt to escape the clutches of the manipulative Doc (Kevin Spacey). Sure, it careens off the tracks in the final minutes, but the breathtaking car chases and overall package dropped this one on my Top 10 list.
8. Wind River
It took me months to catch up with Wind River, because its distribution never reached the levels enjoyed by major-studio releases. Lord knows why I waited so long, especially because writer-director Taylor Sheridan's Hell or High Water made my Top 5 last year. Well, I'm now officially on board anything that Sheridan does moving forward (he also penned Sicario, and its upcoming sequel), as Wind River held me in its icy grip and delivered a staggeringly grim but satisfying conclusion to a difficult story.
Wind River is basically The Silence of the Lambs in the snow. But I mean that in the best possible way. It's a masterfully constructed and tense-as-hell murder mystery set on the frozen tundra of Wyoming, where an out-of-place FBI agent (Elizabeth Olsen) needs a seasoned tracker (Jeremy Renner) to help her solve a violent and complicated slaying. The characters are beautifully drawn, with Renner bringing a haunted sympathy to his emotionally wounded service agent. But it's the way Sheridan plays the tensions between Wyoming natives and Olsen's "stranger" that ratchets up the suspense and sizzles our frayed nerves. This is a blistering page-turner of a movie that needs to be seen.
7. Coco
This one took me totally by surprise. Perhaps Pixar had lulled me into a sleep with the uninteresting sequel Cars 3. Or maybe the Mexican holiday of the Day of the Dead struck me as an unusual choice as the backdrop for an adventure starring a little boy. The animated skeletons in the trailers seemed like a morbid choice by Pixar's animators.
But as with Taylor Sheridan in the Wind River blurb, I should have put more faith and trust in the storytelling instincts of Coco director Lee Unkrich (Toy Story 3), because his gorgeous and emotional movie weaves heartwarming lessons about family, our legacies, and the power of music into one amazing package. Coco proves that Pixar shines brightest when it's exploring new territories instead of retreading popular franchises (give me Inside Out or Ratatouille over Monsters University or the Cars sequels), and the Land of the Dead is a mesmerizing locale that I wish we could have explored further. Also, the scene at the end where Coco hears her father's song is the first scene of 2017 that made me openly weep. So beautiful. Another win from Pixar.
6. The Florida Project
Florida fascinates me. Pastel-soaked and over-the-top touristy, it looks like nowhere else on Earth. And the warm weather tends to attract folks who are looking to escape from the "grind" of normal life, creating a counter-culture that's distinctly... Floridian. Yes, there are top-notch vacation spots that lure out-of-towners. But if you venture outside of Key West, Miami or the mecca of Walt Disney World, what you'll find looks an awful lot like The Florida Project.
Equal parts beautiful and depressing, Sean Baker's The Florida Project is a painfully accurate snapshot of struggling Americans living in the shadows of Disney World, the "happiest place on Earth." Baker even includes a blisteringly funny sequence about honeymooners who think they have booked time at the Magic Kingdom, only to end up at Willem Dafoe's Magic Castle, a halfway house for struggling singles like Halley (the brilliant Bria Vinaite) and her precocious kid, Moonee (Brooklynn Prince). Meandering and observational, the ending to this one is an absolute gut punch. This one is a must see.
5. Mother!
Easily the most divisive movie of the year, and I totally understand why it might drive some people crazy trying to figure out what Darren Aronofsky is doing here. But mother! is the work of an artist, and he has created a masterful work of art that we'll be analyzing for years to come.
That is, if you can make it all the way to the end of mother!, which pushes (and punishes) the audience almost as much as it does Jennifer Lawrence, the mother of the title -- and the embodiment of: 1. The Virgin Mary; 2. Mother Earth; 3. A Creative Muse; 4. Any number of interpretations we haven't yet approached. Aronofsky's work is exquisite, and the Fever Dream sequence in the final 30 minutes is a breathtaking and exhilarating but disturbing and challenging effort that wasn't topped by many this year.
4. Good Time
Relentless and harrowing, Good Time is the most uncomfortable movie experience I had in 2017, but that's a good thing. Co-directors Benny and Josh Safdie wind this overnight thriller as tightly as possible, begging the audience to wave a white flag of surrender as the best laid plans by a pair of bumbling bank robbers go awry.
The revelation is Robert Pattinson, who shines as an incompetent thief trying to pull off a heist. Good Time masters the art of misdirection, as scenes you think might go one way take two left turns before reaching a wildly unpredictable conclusion. This impulsive and volatile thriller kept me on the edge of my seat, so it was only on a second viewing that I truly appreciated Daniel Lopatin's hypnotic score, and Sean Price Williams' haunting neon-drenched cinematography.
3. The Shape of Water
The concept sounds strange. A janitor at a government facility falls in love with the amphibian man who is kept in one of the group's top secret water tanks. But the finished product is beautiful, heartbreaking, exciting and sad.
The Shape of Water is one of the year's best movies. It's also the film Guillermo del Toro has been building to over the course of his entire career -- a movie that he has carried, in his heart and in his head, since a very young age. In its composition, script and performances, you can see all of the places that Del Toro took away lessons from previous films like Pan's Labyrinth, Pacific Rim, The Devil's Backbone and Crimson Peak. But he combines those elements into a love story for the ages, and one that resonates with anyone who has felt like an outsider, who finally finds their way in.
2. Logan
In a year filled with fantastic comic-book movies, Logan was the best. James Mangold and Hugh Jackman bring closure to a character who has graced the screen for 17 years, finally delivering the mature, somber Wolverine movie that fans have been waiting for. It's a perfect Wolverine story. It's a graceful end to an iconic screen legend. It's the right culmination of this years-long journey.
Jackman, on top of it all, gives his best performance as the might Marvel mutant, building on all of the sorrow, loss and pathos that he has collected in playing Logan since the first X-Men movie. Pairing him with Patrick Stewart and Dafne Keen allows Logan to nod toward the past, as well as the future. Logan is a neo-noir Western, and thrilling superhero saga, and a masterpiece of a movie.
1. The Post
And my favorite movie of 2017 is one you'll probably have to catch in January, 2018 -- Steven Spielberg's The Post. The director has helmed a thrilling and vital movie centered on the power of journalism, set during an era when the New York Times and the Washington Post were racing to publish The Pentagon Papers, despite push back from President Richard Nixon. The movie takes time to find its groove, but faster than you can say "Fake News," its racing towards one of the most dramatic climaxes at the movies this year.
The Post has a brilliant cast, starting with co-leads Tom Hanks and Meryl Streep. It surrounds them with a murderer's row of outstanding character actors, all working for our generation's top director, who is firing on all possible storytelling cylinders here. Movies don't get much better than The Post, and in 2017, The Post -- in my humble opinion -- is as good as it gets.
Your Daily Blend of Entertainment News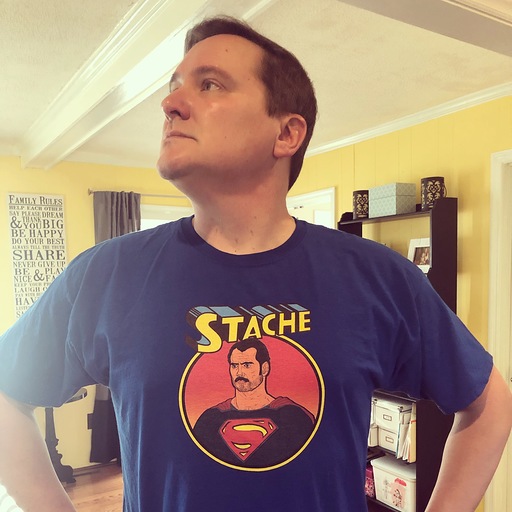 Sean O'Connell is a journalist and CinemaBlend's Managing Editor. Sean created ReelBlend, which he proudly cohosts with Jake Hamilton and Kevin McCarthy. And he's the author of RELEASE THE SNYDER CUT, the Spider-Man history book WITH GREAT POWER, and an upcoming book about Bruce Willis.