Terminator: Dark Fate's Tim Miller Explains Why It Was Hard To Get Linda Hamilton Back As Sarah Conner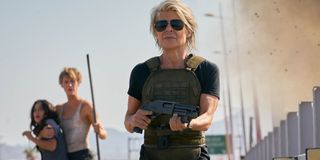 It's not easy convincing an action icon that coming back into the Terminator fold is a good idea. At least not according to director Tim Miller, who along with James Cameron had to convince Linda Hamilton playing Sarah Connor in Terminator: Dark Fate was a good idea, given what she would go through after taking on the role.
In fact, the director of Terminator: Dark Fate, which is finally out on November 1, said that signing Linda Hamilton for a return to the franchise was pretty difficult, given it meant the actress would "have to step into the spotlight" again.
Although Linda Hamilton has previously said it took just one phone call from her former partner James Cameron to get on board with the project, it seems there was a lot to consider before she said yes. After all, she lives in New Orleans now and is pickier about her projects.
In fact, in the interview with the New York Times, the actress says there was "hesitation" before she said "yes" to the sixth Terminator movie. She spoke out about the gig in context with her new lifestyle in New Orleans, noting,
It's not just that Linda Hamilton has enjoyed a quieter life than the days when fans knew her as the Sarah Connor, however. The actress is also 62-years-old and went through a grueling training regimen for Terminator: Dark Fate in order to do Sarah Connor justice, also noting that she really did have to be utterly convinced signing on to the movie was a good idea. She said:
It's not easy re-tackling a role you initially made iconic. It's easy to look badass in a still or a trailer for a movie thanks to the magic of editing. But getting back up and doing the work on set every day was a challenge, and it's all in the hope that the team will have created a new movie the Terminator fanbase will fall in love with.
Given the track record of previous Terminator releases, that's no easy feat. In fact, Linda Hamilton has previously spoken out about what makes this version different, noting that the team worked really hard to narrow "the focus" unlike previously films, which had "too many story points."
Linda Hamilton has, in fact, been very clear with her opinions in regards to returning to the franchise as Sarah Connor. She also has spoken out about how she and Tim Miller had to get on the same page with who Sarah Connor is now, noting Miller had an idea in his head that Connor would be "relatable," an idea she had to bluntly turn on its head, given what she feels the character has gone through over the years. She went so far as to refuse some lines in the script because they were "stupid."
So, stupid lines of dialogue are definitely out in this new movie, according to the actress, but on the bright side, we also know rocket launchers are in.
Related: Is Terminator: Dark Fate Wrapping Up Sarah Connor's Story For Good?
Ultimately, at the end of the day Linda Hamilton is still an actress, with recent roles in Syfy's Defiance and smaller movies like Curvature, and the thrill of returning to play the character for this newer project made sense. Terminator 6 was, in fact, too good of a gig for the actress to pass up. Now, let's hope it's too good to be missed in theaters.
Catch the new movie later in 2019 and see what else is coming to the box office before then with our full schedule.
Your Daily Blend of Entertainment News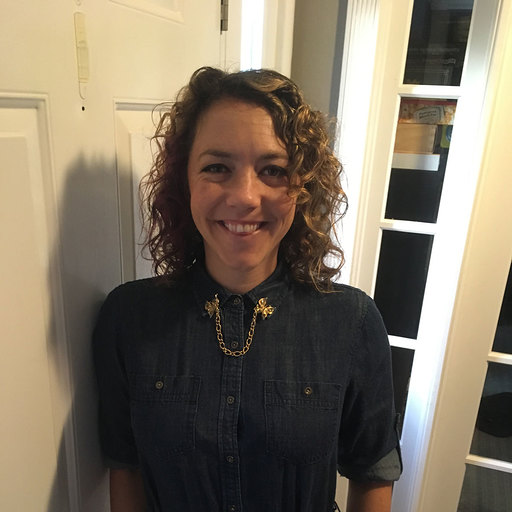 Reality TV fan with a pinch of Disney fairy dust thrown in. Theme park junkie. If you've created a rom-com I've probably watched it.