IT Chapter Two Proves Bev Marsh Is The Most Important Loser Of The Entire IT Story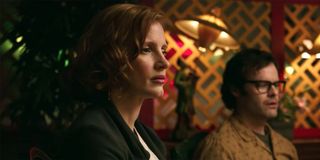 Warning: spoilers for IT Chapter Two are in play. If you haven't seen the film yet, please bookmark this piece, and come back once you're current.
If it weren't for The Losers' Club's efforts in IT and IT Chapter Two, the world might currently be run by supernatural entity Pennywise who loves to devour worlds through fear. After Richie, Eddie, Mike, and Bev's valiant stand against evil in the sewers of Derry, we can all sleep a little easier, knowing that IT has been vanquished once again.
Yet, out of the entire gang of teenage -- and eventually adult -- warriors, one Loser is more important than the rest of the group. While everyone was needed to truly stop Pennywise's reign of terror, Sophia Lillis' Bev Marsh (or Jessica Chastain's Bev Rogan, depending on which chapter you're talking about) is the Loser who truly made it all happen.
While her importance starts in the events of IT, IT Chapter Two shows us just why she's the key to all of the success The Losers saw 27 years after they first fought off their nightmarish foe. And I'm about to discuss just why Bev is the MVP of Stephen King's iconic The Losers' Club, as she has demonstrated that status through the following qualities:
Bev Marsh's Experience With Childhood Trauma Helped Defeat Pennywise
While each member of The Losers' Club has something to be afraid of, and most of them have horrible traumas buried in their past, Bev Marsh has the most continuous experience with her trauma. That's not to say that the death of Bill's brother or Mike's parents aren't horrific experiences, but the continual abuse at the hands of her father built the basis of her understanding of trauma.
That knowledge is key to defeating Pennywise in IT Chapter Two, as Bev used her understanding of the bullies and madmen that she and the rest of the Losers have faced throughout their lives to help the group in several key moments. It's because of all of these aspects that she's the best equipped to fight this battle, and should be considered the strongest Loser.
Bev Marsh Saved Ben From His Nightmare In IT Chapter Two's Finale
While everyone else seemed to be able to fight off their nightmares individually in the big finale of IT Chapter Two, Jay Ryan's Ben Hanscom was the one member of their group who needed a little more help than the rest. As he was being buried in the underground clubhouse of The Losers' Club, as alone as he'd always feared, it was Bev Marsh's expertise and love that saved him.
Hearing his cries for help, Bev not only conquered the bathroom stall of her nightmares, she made her way straight into Ben's nightmare and offered him the helping hand he needed to survive. Defeating your own fears is obviously a feat to be proud of, but being able to then save someone else from their nightmarish vision of the end is the ultimate strength.
Bev Understood Pennywise's Goals Better Than Anyone Else
To understand a bully is to be able to defeat them, and when Bev Rogan tearfully admitted she knew Pennywise's strategy during IT Chapter Two, you could tell she understood his methods and his purpose better than anyone else. Through her extended experience with trauma at the hands of her father and various lovers, Bev knew that in order to defeat The Losers' Club, the entity also known as IT had to sabotage everyone's self-esteem and self-worth.
While Alvin Marsh or Tom Rogan may not have been supernatural clowns that could shift into any form in the name of their vicious abuse, they were just like Pennywise in the fact that they fed off of the weaknesses of their prey. Bev knew this, and while she was initially frightened by it, she eventually used it to inspire the rest of her fellow Losers to defeat their common enemy.
Only Bev Could Have Been Trusted With The Visions Of The Future
As the unfortunate suicide of Andy Bean's Stanley Uris is revealed during the earlier moments of IT Chapter Two, it's also revealed to the group that Bev Marsh has always possessed the knowledge of her friend's death. As she saw the future in Pennywise's deadlights in the summer of 1989, Bev learned of everyone's adult fates, no matter how great or sad they happened to be. While the group was upset with her for keeping this knowledge to herself, Stan's letter in the finale shows how right she was to have kept this information to herself.
Stan Uris reveals that his suicide wasn't a moment of weakness, rather it was a self-sacrifice, as he knew that The Losers' Club needed to be united in their efforts to defeat Pennywise. Knowing he wouldn't be up to the task, he "takes [himself] off the board" to ensure their success. If any of the other Losers had this knowledge, they'd have probably told Stan, in order to try and stop him from committing suicide in the future, which could have ultimately derailed the entire plan.
Instead, Bev withheld that information, understanding that their individual fates had to unfold in their own due time. She made the right decision with her foreknowledge, which undoubtedly was another one of Pennywise's strategies to sabotage the group, as he probably thought she'd spill all of the details she'd seen as a fearful child.
Beverly Marsh was never totally ruled by fear. Even in her lowest moments, an ember of hope and fight inside of her has kept her alive. While IT Chapter Two may have let her story down a bit by not fully telling the tale of her horrific husband, we still see Jessica Chastain's version of Bev embody the warrior's spirit that Sophia Lillis exhibited in the earlier half of the IT story.
It's because of her strategic prowess, her keen ability to empathize with her fellow Losers, and her intense inner strength, that Beverly turns out to be the most important member of The Losers' Club. Out of all of the characters in Stephen King's massive epic, she's the one that feels most instrumental to the success of our heroes, and the biggest threat to the villains. And it's for this that we honor her.
IT Chapter Two is in theaters now, though if you're looking for something new to terrorize yourself with, there's plenty of scares and thrills left on the 2019 release schedule for you to enjoy.
Your Daily Blend of Entertainment News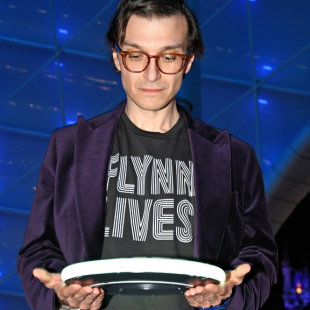 Senior Movies Contributor
CinemaBlend's James Bond (expert). Also versed in Large Scale Aggressors, time travel, and Guillermo del Toro. He fights for The User.