Edward Norton Reveals Why He Pushed To Get Motherless Brooklyn Made For 20 Years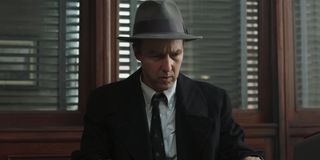 For the past 20 years, writer/director Edward Norton has been living with a tenacious idea in his head. Passionate about author Jonathan Lethem's novel Motherless Brooklyn, Norton has tried to get this film made for just about as many years as it has existed, with the story of Lionel Essrog firmly gripping his creative mind every step of the way. With that level of dedication to an idea, one has to wonder: What was it about this story that obsessed Edward Norton? As it turns out, it was the central character of Lionel that provided the key to the man's quest.
I spoke with Edward Norton recently, as CinemaBlend was invited to cover the Motherless Brooklyn press day, in anticipation of the film's release in theaters today. Knowing that this was an idea so powerful the man himself decided to make it his first directorial effort since 2000's Keeping The Faith, I had to ask why this was such an idea worth using as his return to the world of directing.
At the heart of it all, Edward Norton had the following response:
I could tell how much Norton loved Lionel Essrog, the Tourette's afflicted private investigator, for several reasons. Not only was he the gateway for Norton when it came to telling Motherless Brooklyn's story, but when watching his performance as Lionel, you can see the care that goes into getting the character and his condition right on screen.
At no point is Lionel's Tourettes used as a cheap joke. There are organic moments where it lends itself to humor, but it's never to belittle his character. Coupled with a rich interior monologue that helps the audience get inside the head of Motherless Brooklyn's gumshoe, we're endeared to his cause from the start.
Some performers would be inspired to really play up a condition like Tourette's Syndrome, in a way of creating a shortcut to the empathy that Motherless Brooklyn wants us to feel for Lionel. That's never the case in this particular film, as we certainly sympathize with the lead, but we never pity him. If you can walk that line as effectively as Edward Norton did with this project, you know you've got a story worth obsessing over.
If anything, the alterations that Norton and Jonathan Lethem agreed upon when turning Motherless Brooklyn into a '50s mystery film are beneficial, rather than leave it as the contemporary drama it initially existed as in print. For more on what drove Edward Norton to bring this film to the screen, you can watch the video from our interview below:
It's easy to become passionate about a story if your main character is a magnetic presence that helps glue together the universe you're trying to create. Motherless Brooklyn has one of those personalities in Lionel Essrog, and ultimately, the entire star studded cast of characters that are included in his orbit only shine brighter because of their interactions with him.
The film works well as an ensemble piece, in addition to being a fantastic noir style character piece that takes us through the world of a man who is just slightly removed from the world, but never lets it take him away from it entirely. Though it's also the messages that this world could deliver that inspired Edward Norton just as much as his enigmatic lead.
For him, Motherless Brooklyn also operates as a story about communities banding together to take on the powers that be, especially when those powers threaten their very way of life. With Norton's Lionel eventually teaming up with Gugu Mbatha-Raw's Laura Rose, the two find themselves pointing their gaze at Alec Baldwin's Moses Randolph.
A developer who holds a certain amount of political sway, Randolph claims he's not above the law, but merely ahead of it; and his grand designs for the future of New York's public transit system are a part of the densely layered mystery that unwinds in Motherless Brooklyn. In that scenario, more than ever, you need a character you can root for, as following their motivations clearly helps put the rest of the puzzle together more effectively. Without Lionel's likable nature being what it is, it would have been hard to get this tale of murder, blackmail, and even city planning off the ground.
Like a detective trying to solve that case that feels just outside their grasp, Edward Norton made it his mission to bring Motherless Brooklyn to the screen. It's a good thing he did too, as this sort of character-driven narrative is always welcome at the movies, and you just don't see that many film noir projects like this anymore.
Making his way through various film universes like the Marvel Cinematic Universe, and even the Bourne franchise for a slight spell, you can tell that when it comes to his own wheelhouse of interests, Motherless Brooklyn is something that is a clear home run for Edward Norton. That's not saying his work in those previous blockbuster projects is any less appreciated, but rather that every frame of this film paints the man as someone who's really struck by the muse.
Lionel is someone that Edward Norton believed in, and in turn, the audience gets to believe in him as well. That comes from Norton knowing this character inside and out, which is one of those advantages of having your writer also be the director and lead actor of a film such as this. Even if there were some days he'd wished he'd gotten Leonardo DiCaprio to play the lead role, allowing him to fully focus on his directing duties, Norton saw his vision through to the end, and what a vision it is.
Motherless Brooklyn is in theaters now, ready to find the audience it deserves at the beginning of what's going to be another interesting awards season.
Your Daily Blend of Entertainment News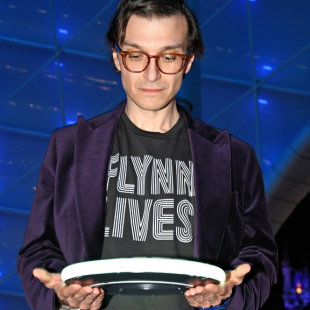 Senior Movies Contributor
CinemaBlend's James Bond (expert). Also versed in Large Scale Aggressors, time travel, and Guillermo del Toro. He fights for The User.