The 10 Best Actors To Win An Academy Award For Best Actor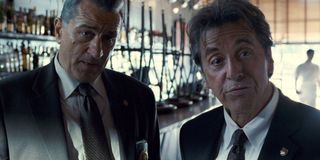 (Image credit: (Netflix))
What a year in movies 2019 shook out to be, huh? The 2020 Oscar nominations were announced Monday morning with massive recognition going to Joker, The Irishman, Once Upon a Time in Hollywood, Marriage Story and so forth. The talent is especially stacked in the Academy Award for Best Actor category, with a high chance four-time nominee Joaquin Phoenix will finally nab his first Oscar, alongside first-time nominees Jonathan Pryce in for The Two Popes, Antonio Banderas for Pain & Glory and Marriage Story's Adam Driver joining 2017's Revenant Oscar-winner Leonardo DiCaprio in esteemed Oscars category.
As we await The 2020 Oscars, let's look back at the best actors to nab a gold trophy at the Academy Awards throughout history. Here's our ranking:
10. Leonardo DiCaprio (1 Win, 6 Nominations)
The youngest actor to grace this list is 45-year-old Leonardo DiCaprio, who is among one of the nominees at the Oscars for the sixth year in his illustrious career for the role of troubled actor Rick Dalton in Quentin Tarantino's Once Upon a Time in Hollywood. DiCaprio was first invited to the Oscars when he was 20 years old for a Best Actor nomination for What's Eating Gilbert Grape for playing the mentally-disabled younger brother to Johnny Depp's titular role.
And Leonardo DiCaprio has never been a stranger to the Academy for long, nabbing nominations for his memorable roles as Howard Hughes in Martin Scorsese's The Aviator and The Wolf of Wall Street and 2006's Blood Diamond. He finally won in 2017 for his brutal role in Alejandro G. Iñárritu's The Revenant acting in below freezing temperatures in Canada leading to the actor catching the flu a few times, eating raw liver despite being a long-held vegetarian and working with little to no dialogue. The guy really worked for his Oscar!
9. Anthony Hopkins (1 Wins, 5 Nominations)
Another one of the 2020 nominees is one of the best actors to ever take home the award. Anthony Hopkins has been recognized this year in the Best Actor category for his supporting role as Pope Benedict alongside Best Actor nominee Jonathan Pryce's Pope Francis in The Two Popes. The 82-year-old British actor has been acting since the '60s but his well-known role to date is the chilling Dr. Hannibal Lecter in 1991's The Silence of the Lambs. He won his only Oscar for playing the serial killer, along with the crime-thriller taking home Best Picture and three other awards.
Between The Silence of the Lambs and The Two Popes, Anthony Hopkins has been nominated for playing WWII butler with Emma Thompson in The Remains of the Day, the 37th US president in Nixon and John Quincy Adams in Steven Spielberg's Amistad. Hopkins has shown again and again his ability to disappear into roles and intrigue audiences with his riveting performances.
8. Dustin Hoffman (2 Wins, 7 Nominations)
He may not be active in recent years as he once was, but Dustin Hoffman has been a part of quite a few timeless movies that will be revisited again and again. The 82-year-old talent has nabbed two Oscars in his lifetime for 1979's divorce drama opposite Meryl Streep Kramer vs. Kramer and as the autistic brother to Tom Cruise in 1988's Rain Man.
Along with his two wins, Dustin Hoffman was first recognized by the Academy for Mike Nichols' classic The Graduate when he was 30 years old. His other nominations include his role in Midnight Cowboy, Lenny, Tootsie and Wag the Dog alongside Robert De Niro. Hoffman belongs on this list because when he stars in a movie his performance is just about always the highlight of the flick. His presence elevates the material and brings a particular emotion that leaves the audience in tears.
7. Daniel Day-Lewis (3 Wins, 6 Nominations)
Daniel Day-Lewis has since retired from acting, but not without a particularly impressive career in Hollywood. The 62-year-old is a favorite of the Academy's, collecting an Oscar 50 percent of the time he's been nominated. Day-Lewis' first nomination lead to a win in 1990 for his leading role in My Left Foot: The Story of Christy Brown where he played a man who was born with cerebral palsy and learns to write and paint with his only working limb.
Daniel Day-Lewis is of course best known for Paul Thomas Anderson's There Will Be Blood, which awarded him his second Oscar. His most recent win was for playing Abraham Lincoln in Steven Spielberg's 2012 biopic. He's also been nominated for In the Name of the Father, Scorsese's Gangs of New York and Anderson's Phantom Thread. Like his colleagues, Day-Lewis dazzles with his method acting – like the time when he built a canoe during the making of the Last of the Mohicans.
6. Denzel Washington (2 Wins, 8 Nominations)
Hollywood has long been a white man's game. Just look at this list! But, there's one actor who not only broke the disparity, he shattered it. Denzel Washington was the first Black actor to receive two Academy Awards with Mahershala Ali since following his lead in the past few years. Of course, it's not just about firsts – Washington has starred in some of the best movies of all time such as Malcolm X and Philadelphia.
Denzel Washington's first win came in 1990 when he won for his role as a Civil War soldier in Glory and his second for 2001's Training Day. In between, he was recognized by the Academy for Malcolm X, The Hurricane, Flight, Fences and Roman J. Israel, Esq. The 65-year-old actor has delivered some incredible performances, namely about the Black experience in America and inspiring others such as Michael B. Jordan, who referenced Glory for Black Panther.
5. Tom Hanks (2 Wins, 6 Nominations)
Another veteran to the Academy's good graces returning to the nominee list in 2020 is Tom Hanks. The 63-year-old actor was nominated in the Best Actor category for his supporting role as Mr. Rogers in A Beautiful Day in the Neighborhood. As the Golden Globes recently reminded us when Hanks was honored with Cecil B. DeMille award at the 2020 Golden Globes, Hanks has some of the most memorable roles in history. It's countless really.
The actor won two Academy Awards for two years in a row. In 1993, Tom Hanks nabbed his first for starring in the true story of a man with HIV who takes his law firm to court after being fired for his condition. His second was for playing the iconic and quotable role, Forrest Gump. He's also been nominated for Big, Saving Private Ryan and Cast Away. He's America's Sweetheart for a reason – he always manages to get us on his side and empathize with his performance.
4. Robert De Niro (2 Wins, 7 Nominations)
Now we're down to the wire. And amazingly enough these next two actors gave incredible performances in Martin Scorsese's The Irishman in 2019. Robert De Niro will mainly be remembered for his partnership with Scorsese where he was nominated for Taxi Driver in 1976, Cape Fear in 1991 and won for Raging Bull in 1980, but there's a ton of meat on his acting bone. Did you know his first nomination and win was for his supporting role in Francis Ford Coppola's masterpiece The Godfather: Part II back in 1975?
He nabbed another nominee in 1979 for The Deer Hunter – an examination of the effects of the Vietnam War along with flawlessly playing a catatonic man to Robin Williams' physician in 1990's Awakenings, and father to Bradley Cooper in David O. Russell's Silver Linings Playbook. De Niro has always picked challenging roles and challenging subjects that stick with us for years… decades since.
3. Al Pacino (1 Wins, 9 Nominations)
Also finding beginnings in The Godfather is Al Pacino, also nominated this year at the Oscars for his supporting role as Jimmy Hoffa in The Irishman. Pacino is Scarface, he's Serpico and he's an Oscar winner for 1992's Scent of a Woman, where he played a blind man who his prep school "babysitter" (played by Chris O'Donnell) discovers to be an alcoholic army veteran.
Al Pacino has been recognized for a whopping nine Oscars (the most on this list thus far) for playing Michael Corleone in The Godfather Part I and II, NY cop in Serpico, a bank robber in Dog Day Afternoon, lawyer in And Justice For All, Big Boy Caprice Dick Tracy, and realtor in Glengarry Glen Ross. He's done everything imaginable and the Academy clearly loves him. He's memorable in just about every role he does. He's Al Pacino!!
2. Jack Nicholson (3 Wins, 12 Nominations)
The No. 2 spot goes to a record setter at the Oscars. Jack Nicholson is the most nominated male actor in the Academy Awards history. (Meryl Streep leads with 21 and he ties with Katherine Hepburn at 12). The 82-year-old actor first impressed back in 1969 with motorcycle drama Easy Rider starring Peter Fonda and Dennis Hopper. He steadily kept coming back to the awards show through the '70s, '80s and '90s.
Jack Nicholson's first big win was for One Flew Over the Cuckoo's Nest after playing a rapist who is sent to a mental institution despite not having a mental illness. It followed four prior noms for Easy Rider, Five Easy Pieces, The Last Detail and Chinatown. Nicholson also won for family drama Terms of Endearment in 1983 and As Good As It Gets in 1997. Of course the actor has tons more credits to his name – also playing Joker in The Batman and Frank Costello in The Departed. It's overwhelming!
1. Marlon Brando (2 Wins, 8 Nominations)
At the top of the best actors to win Best Actor is Marlon Brando. He's the kind of actor who has influenced just about every man on this list with his classic performances in A Streetcar Named Desire, Apocalypse Now and so forth. He's well known for adopting the Method Acting formula which many of these men have adopted and have contributed to their Oscar wins later. He's a model career to many, still being emulated today. If Joaquin Phoenix wins the next Best Actor Oscar, his Joker performance certainly has roots in Brando.
Brando won twice – first for 1954's On the Waterfront and second for playing Don Vito Corleone in The Godfather. Although, he did not attend the ceremony purposefully choosing Native American actress Maria Cruz to accept his award to make a statement about the poor treatment of American Indians in Hollywood. This certainly shows that even the best of actors don't always approve of Hollywood and its functions. It's about the art, not the recognition.
Who's the Best Actor to win Best Actor? Sound off in the comments below and vote in our poll!
This poll is no longer available.
Your Daily Blend of Entertainment News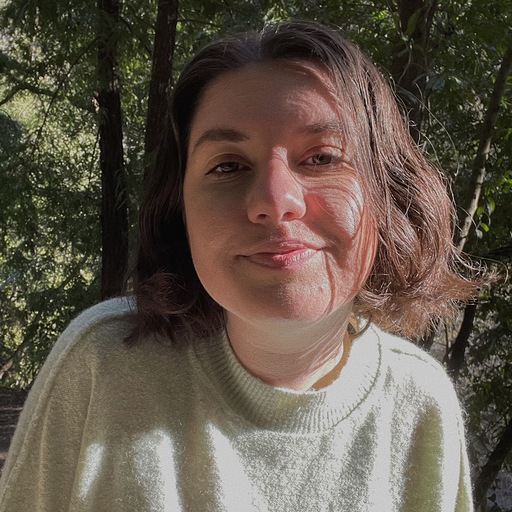 YA genre tribute. Horror May Queen. Word webslinger. All her writing should be read in Sarah Connor's Terminator 2 voice over.