The Biggest Snubs From The 2020 Oscar Nominations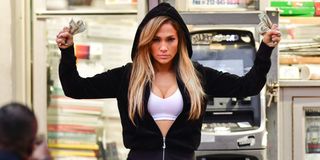 And they're off! The 2020 Academy Awards Nominations have been announced, and the field is a mix of the predictable and the unexpected. Which leads to the latter half of that particular equation delivering something we've all come to expect on mornings such as this: a pile of snubs that need to be called out.
So if you're riding high on a crest of good feelings that your picks got their day in the sun, you may want to wait a little while before reading this list. But if you're trying to make sense of some of the omissions that were the most glaring of this morning's crop, come pull up a chair and let's talk about it.
Any Female Candidate - Best Director
Going into today's race, it felt like we could have seen anything from almost sure-fire nominations for Greta Gerwig's work on Little Women to an outside pick like Lorene Scafaria for Hustlers or Marielle Heller for A Beautiful Day In The Neighborhood.
But it didn't happen, and if you needed to know where one of this year's hot button Oscar discussion would come from, you've just found it. But hey, maybe the Oscars will have even better soup than the Golden Globes?
Nicole Kidman – Best Supporting Actress
Out of the trio of performers that made Jay Roach's Bombshell a well-buzzed film in this year's awards race, there was only one that didn't take away a nomination for herself. It's even stranger when looking at how Charlize Theron and Margot Robbie were recognized with nods for Best Actress and Best Supporting Actress respectively.
Yet somehow, there was no love for Nicole Kidman's portrayal of Gretchen Carlson. Strangely enough, it's Carlson's actions that ultimately kick off the events this film is based off of, and it feels weird not seeing Kidman nominated alongside either of her co-stars.
Lupita Nyong'o – Best Actress
Horror has stereotypically been overlooked by the Academy Awards, as genre filmmaking doesn't always make it into the field of consideration for major awards. But with Academy Award Winner Lupita Nyong'o leaving it all out on the field TWICE in writer/director Jordan Peele's Us, it's doubly a shame that she didn't receive another nod for her intense work.
To pull off one half of the Red/Adelaide pairing is impressive, but for Nyong'o to nail both halves as insightfully as she did, and not get an Oscar nomination, is something that should haunt the Academy for the rest of this awards cycle.
Robert De Niro – Best Actor
The Best Actor field is another area where the competition was bound to leave some snubs on the floor, thanks to a pretty big field of competitors. But much like Nicole Kidman's snub for Bombshell, Robert De Niro's role of Frank Sheeran in Martin Scorsese's crime pic The Irishman was painted out of existence when it came time to deliver the nominations.
In another Bombshell style shut out, Joe Pesci and Al Pacino both secured their spots in the Best Supporting Actor race, but De Niro was apparently reminded of one of the film's most powerful messages: it is what it is, even when it should be something different.
Christian Bale – Best Actor / Matt Damon – Best Supporting Actor
Speaking of Best Supporting Actor, Ford v Ferrari saw both of its leads snubbed this morning, while picking up a surprising, but warm, Best Picture nomination. Not only did Christian Bale lose out on any Best Actor chances this morning, but Matt Damon also found himself coming up empty handed without a Best Supporting Actor nom to call his own.
For a film that depended on the chemistry of these on screen best friends, it's a bit of a shock that these performances would go unnoticed. And it's not like director James Mangold's film is an unknown quantity, as it nabbed dual sound category nominations, and even a Best Picture spot. Maybe The Academy likes race cars more than people?
Jennifer Lopez – Best Supporting Actress
While writer/director Lorene Scafaria's Hustlers was hotly tipped as an awards competitor early on in the race, Jennifer Lopez's performance as den mother/stripper Ramona looked like it was going to be the nomination to beat. That was, until the list of Best Supporting Actress nominees was read this morning, leaving her out in the cold with so many others who didn't get in.
On the bright side, we got to see Lopez in action again, and her Hustlers role proved that she's as magnetic as when she first burst onto the scene; leaving us all hoping she keeps working towards the big prize.
Knives Out – Best Picture
For as many nominations as Knives Out got at the Golden Globes this year, it's a big shock to see that the film has only received official consideration with one nomination. Though Rian Johnson's work on the film's Best Original Screenplay nod is impeccable and deserves the honors, the movie was somehow rejected when trying to get into the Best Picture field.
With a blend of comedy and mystery that's topical, but also insanely entertaining, it's almost enough to try and hire Benoit Blanc to investigate what went wrong. This lack of a nomination is a donut hole, to a pretty big donut.
Frozen II – Best Animated Feature
How? How did this happen? In a year that seemed destined to give Disney two Best Animated Feature nominations, that honor actually went to Netflix. So you could say that either I Lost My Body or Klaus left Frozen II in the cold when it came to the honors it seemed so destined to claim with odds so safe, no one probably thought to bet against it.
Disney still has a dog in the fight with Toy Story 4 being nominated, but it looks like the other billion dollar juggernaut the studio was banking on is now lost in the woods, left to go into the unknown, as it collects its' home video money in stunned silence.
Shutout #1: Uncut Gems
Remember how Adam Sandler said he'd make a bad movie on purpose if Uncut Gems didn't win awards? Well, after today's shut out of Josh and Benny Safdie's anxious dramedy for any sort of nominations at the Oscars, it looks like that script to Grown-Ups 3 came at the perfect time.
At the very least, it looked like Sandler could have been a Best Actor nominee, with the Safdie Brothers and co-writer Ronald Bronstein being good picks for Best Original Screenplay nominees. Which means, you know someone just lost a lot of money betting on the Oscar nominations this morning.
Shutout #2: The Farewell
A24 not only lost out with Uncut Gems being locked out of the Oscar race this year, but they suffered an even greater defeat with writer/director Lulu Wang's semi-autobiographical drama The Farewell being omitted from any category of consideration. Not only could Wang have broken up the all-male director's bloc, but she would have also helped diversify the Best Adapted Screenplay race, and possibly even the Best Picture one as well.
Perhaps the most crushing omission is that Awkwafina wasn't even nominated for Best Actress after her surprise Golden Globes win, which basically says all that you need to say about the awards process at large. You can be a major award winner, or a promising newcomer, or even a regular nominee, and there's still a chance that you could be snubbed.
The 92nd annual Academy Awards will be held on February 9, and aired on ABC. But before you head off into the rest of your day, let us know which snub makes you the maddest out of this year's Oscar nominations. Take the poll below, and if we haven't mentioned you particular beef with The Academy from this morning, let us know what you're ticked off about in the comments section!
CinemaBlend's James Bond (expert). Also versed in Large Scale Aggressors, time travel, and Guillermo del Toro. He fights for The User.
Your Daily Blend of Entertainment News
Thank you for signing up to CinemaBlend. You will receive a verification email shortly.
There was a problem. Please refresh the page and try again.