Quentin Tarantino And 8 Other Directors Who Wouldn't Or Couldn't Change Their Movies For China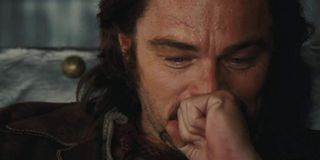 Filmmakers can be very protective of their movies. If you spend two, three, four or more years working on a project, meticulously analyzing and re-analyzing every single facet of the project, you want it to be seen in its complete form. Compromises will be made, certainly, but there are a lot of auteurs who have fought hard to keep the movie they want to make intact. Therefore, when it comes to China's film board and their often-strict regulations for what can be permitted in their theaters, there are some filmmakers (or, rather, film studios) who'll willfully make changes if possible, but there are other moviemakers, like Quentin Tarantino, who will refuse to make concessions. Such was the case with 2019's Once Upon A Time... In Hollywood.
China only allows a limited number of United States movies into their theaters, and their strict rules and regulations have prevented many movies from being screened. Naturally, there are other examples of filmmakers who opted not to edit their films to seek approval from China's rigorous film board. In addition to Quentin Tarantino, there have been other cases where filmmakers wouldn't or simply couldn't update a movie to meet China's standards.
Quentin Tarantino (Once Upon A Time... In Hollywood)
The ninth film from writer/director Quentin Tarantino (or the tenth, depending on whether you consider Kill Bill one or two movies), Once Upon A Time... In Hollywood is centered around two deflated Hollywood performers: the washed-up, former big-shot '50s Western superstar Rick Dalton (Leonardo DiCaprio), who is struggling to establish himself in a changing cinematic climate, and Cliff Booth (Brad Pitt), an experienced stunt double with a troubled past. Together, these two figures from Hollywood of yore weather through a town set to be shake from the looming presence of Charles Manson. While it serves as another chapter in Quentin Tarantino's revisionist history, it features a more lethargic feel, especially compared to the controversial director's past films, that plays to its benefit, allowing Tarantino to provide an ultimately more casual, reflective cinematic experience.
But Quentin Tarantino cannot escape controversy. Towards the middle of Tarantino's latest film, there is an extended scene where Cliff Booth has a tussle with Bruce Lee. The late martial arts movie star wasn't necessarily seen in a flattering light, to say the least, and Shannon Lee, the daughter of the late movie star, was openly critical of the director's depiction of her father. Since the movie's release, she has openly expressed her ill-feelings towards Once Upon A Time... In Hollywood. Also, Lee reportedly spoke with China's National Film Administration, which likely resulted in the movie's ban. Rather than cut the sequence out entirely, however, Tarantino opted to keep Once Upon A Time the way it is — even if resulted in the film not playing in Chinese theaters. While Tarantino cut scenes from Django Unchained out to let his seventh film play in China, he refused to cut it this time.
Christopher Nolan (The Dark Knight)
Serving as the second chapter in Christopher Nolan's Dark Knight trilogy, 2008's The Dark Knight became one of the most acclaimed movies of the '00s and left an indelible mark for comic book adaptations, allowing the blockbuster genre to be open to more critical and commercial reception. The superhero story is widely celebrated for its masterful supporting performance from the late Heath Ledger, as well as its gloomy, moody aesthetic, in the vein of Michael Mann, which allowed for more gritty, intensive superhero movies to fall in its shadow. Few movies have reach its heights, however.
While The Dark Knight went on to become a worldwide phenomenon, it did not get a wide reception from China. That's because Christopher Nolan's acclaimed blockbuster ultimately did not screen for Chinese audiences, as the director and Warner Bros. decided it wasn't in their interests to edit the movie down to play in Chinese theaters. In fact, it appears that Nolan and WB didn't even go through the process of trying to get the movie past their censors, as they knew it would be a timely and difficult process that would ultimately take a lot of money and resources and likely prove unsuccessful. Rather than go through the intensive process of trying to edit The Dark Knight down to fit into their regulations, they decided not to release it in China.
Martin Scorsese (The Departed)
After decades of making great movies, Martin Scorsese finally won an Oscar for Best Director for his Best Picture-winning film, The Departed. The 2006 crime drama, which reserves as an American remake of 2002's Internal Affairs, features an all-star cast that includes Leonardo DiCaprio, Matt Damon, Mark Wahlberg, Martin Sheen, and Jack Nicholson, and it has gone on to become one of the electrifying additions to the crime drama genre in the early 21st century. Nevertheless, audiences in China were unable to see the movie in theaters, as Scorsese wasn't willing to edit the film down.
While the mob movie features no shortage of graphic scenes, as well as a litter of four-letter words thrown around in constant fashion, the Chinese film board didn't take issue with the brutal violence in The Departed as much as they found issue with what appears to be a seemingly insignificant concern: the movie's reference to Chinese authorities that secretly purchase military hardware. While that seems like a pretty easy fix, Scorsese was not interested in making any significant cuts to his hit movie. Therefore, the Oscar-winning mob drama wasn't presented in front of Chinese theaters.
Guillermo Del Toro (Crimson Peak)
Guillermo Del Toro's lurid Crimson Peak is another eerie, chilling accomplishment from the Oscar-winning horror director. Once again, the filmmaker's gothic influences are presented in telling a Victorian England fable about an author who travels to a Gothic mansion located in a remote English area with her new family, only to be haunted by ghostly visions and general creepiness. The 2015 movie is surreal and often fantastical, like many movies from Guillermo Del Toro, and there are quite a few supernatural elements found in the spooky film — particularly with a character plagued by ghosts.
Movies featuring ghosts have traditionally been banned in China; we'll discuss in more detail with another entry in this feature. But while that might have been a major factor in its ban, there's also a good chance that Crimson Peak wasn't permitted in theaters because it featured (potential spoiler alert) a relationship between siblings. That didn't fly with the film administration, and it's hard to imagine these factors being taken out of the story and having a film that makes any sense at all. Therefore, Guillermo del Toro opted not to get any edit the film, resulting in the movie never being screened.
Paul Feig (Ghostbusters)
Though it was certainly the source of controversy among select protective fans of the series, Ghostbusters (2016) was well-received by critics and it earned a following amidst all the outrage from select corners of the fanbase. A reboot of Ivan Reitman's 1984 classic horror-comedy, Paul Feig's big-budget blockbuster centered around four women who band together to create a ghost-catching business in the heart of New York City. Nevertheless, while the movie received a generally mixed-to-positive response (with some very negative voices) in the United States, the movie wasn't even shown in China. As we mentioned earlier, China's film board is very strict about films featuring supernatural elements. And Ghostbusters certainly fit that bill.
While Sony attempted to market the movie for Chinese audiences by renaming the movie Super Power Dare Die Team, that was not exactly enough to make it fly. Traditionally, China's film board doesn't allow movies with ghosts or references to the supernatural unless the movie features characters who concede that these spirits and demons are just figments of their imagination. Alas, that was not exactly what went down with this film. It was gonna be tough for Ghostbusters (2016) to fit into China's strict taboo regulations for ghosts and references to ghosts. Unless they included a twist at the end revealing that the ghosts were all inside the women's heads, it was unlikely that Ghostbusters could possibly be retooled for Chinese viewers.
George Miller (Mad Max: Fury Road)
Not only is 2015's incredible Mad Max: Fury Road considered the best addition to the series, upsetting Mad Max: The Road Warrior of its prized title, but George Miller's masterful action movie spectacle was considered a revolutionary addition to modern blockbuster cinema, earning no shortage of praise and receiving 10 Oscar nominations and winning six gold statues, including Best Production Design and Best Editing. Starring Tom Hardy and Charlize Theron, Mad Max: Fury Road is an extraordinary accomplishment, one that demands the biggest screen possible to absorb all its splendor. But Chinese audiences were unfortunately unable to experience Fury Road the way it was meant to be seen. The film didn't receive a Chinese rollout.
The reasons for why Mad Max: Fury Road was not accepted into Chinese theaters is ultimately left a bit vague, though it appears that the film's heavy dystopian setting and themes prevented it from being accepted by the film board. Alas, that's not something you can take out overnight. This is a film series that has always been set in the apocalyptic future, and to remove that entirely would basically amount in a two-minute movie (if that...). Alas, it made no rational sense to retool the movie in any way. It seemed unlikely to ever get accept by Chinese film board, and Miller and Warner Bros. likely didn't even give it a second thought. While there's lots to admire in this beautiful, haunting cinematic experience, Fury Road did not make it to China. Nevertheless, in a weird turn of events, there is apparently an odd remake/rip-off of Mad Max: Fury Road that was made for Chinese movie theaters.
Luca Guadagnino (Call Me By Your Name)
An engaging, gentle, and quietly moving adaptation of Andre Aciman's 2007 novel of the same name, Call Me By Your Name is a sensual, moving film bolstered by the warm chemistry found between Oscar nominees Timothee Chalmet and Armie Hammer. An awards-friendly drama and a hit for director Luca Guadagnino, this erotic European love story is an engrossing tale of lust and loss, wistful nostalgia and burning passion. It also features several explicit and erotic scenes of homosexual sexuality and love-making, which prevented Call Me By Your Name from being screened in China.
Over the years, China's film board has been strict about movies that feature "homosexual content." Thus, that made the possibility of Call Me By Your Name being released in China unlikely. While there have been exceptions, including an edited version of Bohemian Rhapsody, generally speaking, movies that feature extended depictions or eroticism and sexuality between the same sex don't make it past the film board. Call Me By Your Name is no exception. While there are viewers around the world who were taken by this tender romantic drama, China prevented the movie from being shown.
Robert Zemeckis (Back To The Future)
For some folks, Back to the Future is the perfect movie. While there are many different timelines where this time-travel film turned into a humongous disaster, we're blessed to live in a time where director Robert Zemeckis' movie is hailed as an all-time classic. Alas, that's a reception that might not be shared in China due to the movie's inability to be released. As it turns out, in this timeline, the Chinese film board doesn't care for time-travel films.
Moreover, the Chinese film board wasn't a fan of how the movie provided a "disrespectful portrayal of history," in reference to the cheeky, lighthearted ways in which our main characters tinker with little details of history. While Robert Zemeckis could've tried to rework his movie in order for it to play in Chinese theaters, the movie hinges on time travel and playing with history. There's really no way to work around that, and it's another example where the movie's central concept can't be reworked under these specific circumstances. Alas, in 2011, the China censorship board decided to ban any and all entertainment that features time travel. Thus, this famous franchise (or any time travel movie) won't be playing in China anytime in the near future.
Paul Greengrass (Captain Phillips)
Paul Greengrass' harrowing 2013 drama, Captain Phillips, is an exceptional thrilling, powerfully acted accomplishment, telling the true story of a 2009 hijacking of a U.S. container ship by Somali pirates. It is intimate, intense, and often relentless, featuring suspenseful realistic depictions of recent true story with unflinching nerve and powerful resolve. Unfortunately, audiences in China were unable to see the well-made dramatic film as it was banned.
While the reason for why China refused Captain Phillips was initially left unclear, the Sony email leaking provided some answers. Reportedly, Captain Phillips was not shown in Chinese theaters because it depicted the U.S. military making a valiant effort to save a single person, which the Chinese film board suggested would not happen under Chinese military, if a similar situation were to happen. Direct politics, which includes foreign policy, in films is something that the Chinese film board apparently tries to prevent in the films shown under their approval. While it's not impossible, a political film is expected to have a harder time gaining access to Chinese theaters. Ultimately, it seems that Sony opted not to retool Captain Phillips to gain access.
These are only a few noteworthy films where the director and/or the studio didn't have their movies screened in China, and there certainly many other examples to be found. Which ones surprise you the most? What other films were banned by China's film board? Let us know in the comments below.
Your Daily Blend of Entertainment News
Will is an entertainment writer based in Pittsburgh, PA. His writing can also be found in The Playlist, Cut Print Film, We Got This Covered, The Young Folks, Slate and other outlets. He also co-hosts the weekly film/TV podcast Cinemaholics with Jon Negroni and he likes to think he's a professional Garfield enthusiast.