How To Gamble On The Oscars And Win Your Academy Awards Ballot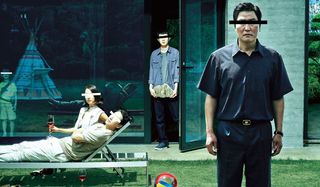 CinemaBlend participates in affiliate programs with various companies. We may earn commission when you click on or make purchases via links. Also, don't gamble if you can't afford to lose the money you're gambling. Nothing is ever a sure thing, and if losing the money is going to hurt, don't put it in jeopardy. This article should in no way be considered surefire advice or the sign you need to start gambling. It's not. Use your head.
I like gambling. I also like movies. Unfortunately, the world does not let these things overlap nearly enough. If you're into betting on sports, cards or playing the ponies, the options are almost limitless. There are even sites where you can place bets on The Academy Awards (you can sign up here!). There are so many businesses with greedy outstretched hands just waiting to take your money, but apart from some fantasy box office leagues, the options on movies are typically limited. As far as I know, there aren't any casinos offering futures bets on Rotten Tomatoes scores, though if that exists, please please post about it in the comment section.
The Academy Awards, however, is the one event a year in the movie space that is widely and consistently gambled on. Much of the action comes in the form of friendly ballot pools, and if the people I speak to participating in these pools are a fair representation, almost everyone is terrible at it. So, I'm here to help, at least on all the categories that aren't short films or documentaries or involve sound awards. You're on your own there.
For all the major and semi-major categories, I'm going to give you my choice as to who I think is going to win and who is the most intriguing option for the odds. Now, if you're not a degenerate gambler, you're probably saying to yourself, "Why would you ever pick something that's probably not going to win?" Good question. It all depends on what you're gambling on. If you're filling out an office pool in which the only goal is to get the highest number of winners, then you should always pick the nominee you think is going to win. If you are being offered odds in a particular category, though, then the goal is to find someone who you think is more likely to win than their odds indicate.
Let me give you an overly simple and stupid example to prove my point. Let's say your sister-in-law says she's going to paint her bathroom, but she doesn't tell you what color she's choosing. Now, she's probably going to choose some version of grey. Most of her house is grey, but you also know her favorite color is blue and now again, she gets a little crazy and tries something out of the ordinary. So, let's say the odds of grey are 2 to 1. That means if you bet $10 and win, you get $20 back. But let's say the odds on blue are 20 to 1. That means if you bet $10, you get $200 back. If you think there is a reasonable chance that it'll be blue, even if it will probably be grey, you should bet on blue because the payoff is so much higher.
Make sense? Then let's roll…
Best Picture
To me, this is the deepest and strongest Best Picture field in a long time. There were a ton of great movies in 2019, and there was actually a pretty solid overlap between movies critics enjoyed and movies fans enjoyed. You can technically gamble on any of the 9 nominees, but there are really only 4 options in play: 1917 (-250), Parasite (+275), Once Upon A Time In Hollywood (+800) and Joker (+1600). Joker might seem tasty at 16 to 1, but it hasn't won many lead-up awards and there are a lot of people who hate this movie for feeling too much like early Martin Scorsese and for allegedly not being deep enough.
I think Parasite is definitely in play. It's a really well-liked movie and there are some who would love to see the top honor go to a non-English film. That being said, some Academy voters embarrassingly won't watch it because it has subtitles and others will just select it for Best International Film and consider it a way to reward two different movies. So, if it were me, I'd roll with the favorite and just get a terrible return on 1917 or I'd consider Once Upon A Time In Hollywood as a surprise win paying you back 8X.
What Will (Probably) Win: 1917
What I'd Gamble On: Once Upon A Time In Hollywood
Best Director
No offense to Martin Scorsese or Todd Phillips, but they should be happy with their nomination and except nothing more. The Irishman has completely run out of steam and while I think Phillips did a nice job with Joker, most of what people like about that movie is Joaquin Phoenix's performance. So, the real options here are Sam Mendes (-1400), Bong Joon-Ho (+550) and Quentin Tarantino (+1200). I could see a longshot case for Tarantino getting this partially because Once Upon A Time is great and partially as a celebration of his career since he's allegedly only making one more movie, but he just hasn't won many of the precussor awards. He lost at the Critics Choice (Mendes and Joon-Ho tie), the Golden Globes (Joon-Ho) and the Directors Guild (Mendes). So, let's throw him out.
Everything about 1917 screams well-directed movie. You can just see the elite level of planning and the direction in what was accomplished. He deserves to be the favorite and will probably win, but Bong Joon-Ho is very much alive. He seems to be very well-respected and well-liked in the industry, and if enough voters power through the subtitles, he could win. I think there's like a 1 in 3 shot he takes this, which is worth it from a gambling standpoint.
Who Will (Probably) Win: Sam Mendes
Who I'd Gamble On: Bong Joon-Ho
Best Actor
Joaquin Phoenix is the overwhelming favorite here at (-2500). That means you'd have to bet $25 to win back $1. That's really rough and hard to make worth it, especially when Adam Driver is only (+1000) for Marriage Story. I could maybe talk myself into flushing money down the toilet if he was (+2000) or something, but I just don't think he actually wins 1 out of 10 times. Sometimes you just need to pass.
Who Will (Probably) Win: Joaquin Phoenix
Who I'd Gamble On: Nope. Nope. Nope.
Best Actress
Renee Zellweger (-2000) has been dominate throughout the awards season. She's won the SAG, Critics Choice and Golden Globe, as well as top honors from other critics groups. It would be an awfully big surprise if she didn't pick up the Oscar, especially since her nearest competitor Scarlett Johansson (+750) is double nominated in Best Supporting, which means she may split some of her own vote since many Academy members will not want to select her twice.
Who Will Probably Win: Renee Zellweger
Who I'd Gamble On: I'd Sit This One Out
Best Supporting Actor
Brad Pitt (-2400) is almost certainly going to win here, but this is one of the few acting categories in which I would still consider putting in some money. Joe Pesci (+900) is definitely the clear second place. He's well-liked by the Academy (he won previously for Goodfellas), and he's picked up the occasional award during this season, most notably the New York Film Critics Circle. Given everyone thought we'd never see him again as well, he also has a nice coming out of retirement narrative going for him.
+900 is a little weak on the payout. I'd love to see something like +1200, but I do think Pesci has a non-zero chance. So, if you feel like pushing your luck, I'd certainly try this over betting against Zellweger or Phoenix.
Who Will (Probably) Win: Brad Pitt
Who I'd Gamble On: Joe Pesci
Best Supporting Actress
Laura Dern (-1600) is considered the weakest of the four acting frontrunners, but real talk, -1600 is still pretty damn strong. She is the prohibitive favorite and should be after winning at the BAFTAs, Golden Globes, SAG Awards and the Critics Choice Awards. It also feels like her year given she's never won before and also turned in a very solid performance in Little Women, another well-liked Best Picture nominee. If you want to bet against her, Margot Robbie (+850) and Florence Pugh (+1000) are considered the strongest alternatives. It's honestly hard to imagine either of them winning.
Many thought if Robbie was nominated it might be for her performance in Once Upon A Time In Hollywood, and while Pugh is spectacular in several older Amy Little Women scenes, most people seem to agree she seemed a little old for the young Amy scenes. I'm not super confident in Dern, but I just don't know that I'm confident enough in anyone else to vote for them.
Who Will (Probably) Win: Laura Dern
Who I'd Gamble On: I'd Move Along
Best Animated Featured
Here we go! This is the first category in which I'm running to put my money in. I love Toy Story 4 (-150). It's considered the favorite here and should be because it's the best and most famous movie in the category, but voters do not seem to like it nearly as much as the general public. Maybe it's because it's the 4th installment in the series. Maybe there's just some fatigue against Disney right now, given Frozen 2 was somehow not even nominated.
Toy Story 4 lost at the Golden Globes to Missing Link. It lost at the Annie Awards to Klaus and lost at the BAFTAs to Klaus. I'm not saying Toy Story 4 is definitely going to lose. It could easily win, but I'm certainly not betting on something that probably has a less than 50% chance of winning when I'm getting -150 odds. That's insane. Give me Klaus (+125) or even Missing Link (+950).
Who Will (Probably) Win: Toy Story 4... I Guess
Who I'd Gamble On: Klaus
Best Cinematography
1917 (-2000) almost even feels too low. That's crazy to say given it was a really strong year for cinematography. Once Upon A Time In Hollywood (+1400) is just a treat visually, especially in a lot of the scenes on Hollywood sets. Joker (+1400) also has a really effective, almost grainy quality to the way it was shot, and The Irishman (+2000) and especially The Lighthouse (+1400) are beautiful-looking movies too. Everyone involved with the cinematography should be really proud of themselves here, but 1917 was stitched together to look like it was almost shot in one take. It could have come off as so gimmicky and stupid, but it doesn't because it's all planned out so well. I also haven't heard anyone talk about getting a headache or getting too confused which has been a problem with some extended tracking shots, especially chaotic tracking shots, in the past.
Who Will (Probably) Win: 1917
Who I'd Gamble On: Nothing
Best Costume Design
Every nominee in this category is either a period piece or looks in such a way that it's meant to make you feel like it's a period piece (Joker +4000). That's not surprising since the Academy isn't giving out awards for going to Banana Republic and buying bland button-up shirts. The frontrunner here is Little Women (-300), and that's probably deserved. Not only did we get period appropriate costumes, we also got period appropriate costumes for the characters at two different points in their teenage/ early adulthood years. There's a hell of a lot of difference between how 13-year-olds dress and how 17-year-olds dress. It's not like the characters went from 37 to 41 over the course of the movie.
I think both Jojo Rabbit (+275) and Once Upon A Time In Hollywood (+600) are very much in play, especially since Dolemite Is My Name wasn't nominated for I have no idea what the hell reason. I like Jo Jo as a slepper pick here. The costumes in that movie are fantastic, especially everything associated with Scarlett Johansson. There's also a good balance between war stuff and fashionable old timey clothes.
Who Will (Probably) Win: Little Women
Who I'd Gamble On: Jojo Rabbit
Best Makeup And Hairstyling
I will give you exactly one reason I think Bombshell (-600) is going to win and exactly one reason I don't think it's going to win. Are you ready? In the not going to win column, people really don't like voting for movies they didn't like that much, and I don't think Bombshell was that well liked. It didn't get a Best Picture nomination, nor did it pick up any non-acting technical nominations outside of this one. On the going to win column though, they made Charlize Theron look exactly like Megyn Kelly. I mean… just look at the pictures. It's stunning. How could you vote against that?
Joker (+400) is considered the strongest competition here. His makeup certainly looks good, and there's some good work done with the side characters. I guess I wouldn't be shocked, but for me, it's Bombshell.
Who Will (Probably) Win: Bombshell
Who I'd Gamble On: Passssss
Best Original Screenplay
This is a really fascinating category. Parasite (-200) is considered the favorite with Once Upon A Time In Hollywood (+150) also a strong contender. If Quentin Tarantino would win, he'd tie Woody Allen for the most Oscar screenplay wins. I think many thought his victory was almost a foregone conclusion, but Parasite has really been coming on strong over the past few weeks. The buzz is building and more and more people are seeing it.
I'm not a big bet on the favorite guy, but I feel great about Parasite and -200 is not that bad. If you want to go crazy, I also don't hate Knives Out as a wild longshot at +4500. That movie is really well liked, and it was very widely seen.
Who Will Probably Win: Parasite
Who I'd Gamble On: Parasite (Or Knives Out As A Fun Longshot)
Best Adapted Screenplay
Jojo Rabbit (-250) is definitely the frontrunner, but I'm not really sure it should be a -250 frontrunner. There was a lot of frustration and outrage when Greta Gerwig was not nominated for Best Director for Little Women. She's nominated here for the screenplay. She did good work on it, and on top of that, I think a lot of voters would like to see her have a moment on stage. Little Women (+180) should be considered a real threat here and offers a way better return on your money. The Irishman (+900) is a really, really great screenplay in my opinion, but at some point, we need to just admit that movie has lost all its momentum.
Who Will (Probably) Win: Jojo Rabbit
Who I'd Gamble On: Little Women
Best Editing
There are three live choices here, and I have no idea who is going to win. Parasite (-125) is certainly a well edited movie, and there is a lot of love for it, given the six nominations. Ford V Ferrari (+130) is a much less popular movie, but its great editing is also a bit more noticeable. Those racing scenes are so well put together. They find the perfect balance between showing speed and chaos but also letting the viewer understand what's going on. The Irishman (+550) is also a very well edited movie, and this is Thelma Schoonmaker's 8th nomination, which tells you how much voters like her.
I'm going to go with Parasite here because I like picking the more well-liked movie, but I think any of these three are decent picks. I'd stay away from Jojo Rabbit (+3000) and Joker (+3500), both of which feel like sucker bets.
Who Will (Probably) Win: Parasite
Who I'd Gamble On: Parasite
Best Original Song
This has to be Elton John for Rocketman (-850), right? I realize Rocketman wasn't particularly well-liked by the Academy and didn't get nearly as many nominations as it deserved (sorry Taron Egerton), but there's also no real competition here. Harriet (+550) is, I guess, the biggest spoiler possibility, but I don't think people like that movie very much either, at least outside of Cynthia Erivo's performance. The same could be said for Frozen 2 (+1000), which wasn't even nominated for Best Animated Feature. "Into The Unknown" is also way worse than "Let It Go", and deep down, everyone knows that.
Who Will (Probably) Win: Rocketman
Who I'd Gamble On: Not This Category
Best Production Design
Once Upon A Time In Hollywood (-200) has incredible production design. The movie is visually beautiful, and there are so many great little details in the backgrounds of shots. It also moves to a lot of different locations. Parasite (+400), however, does a spectacular job of utilizing its house. By the end of the movie, you have a really good sense of the location almost as an additional character. 1917 (+250) also does an amazing job with all of its trenches and a few scenes that are indoors. I wouldn't be mad if any of these movies won.
Who Will (Probably) Win: Once Upon A Time In Hollywood
Who I'd Gamble On: Parasite
Best Visual Effects
This category has already gone through so many changes to conventional wisdom. First, it was widely assumed Avengers: Endgame (+190) would win as a way to say thank you to such a well-liked movie that would probably miss out elsewhere. Then The Irishman (+500) came out and people liked the effects way, way better than expected; so, that seemed like a pretty clear winner. Then 1917 (-125) came out and quickly emerged as a threat in basically every category. Now it's considered the leader here. I'm not entirely sure that's fair. I think Endgame and The Irishman probably both did more complicated things, but it's hard to bet against 1917. Still, I'm going to do it here. I think this is the category where the Academy nods at Marvel and how much Endgame worked. That's the movie I'd bet on, and I kinda think it would be the favorite too.
Who Will (Probably) Win: Avengers Endgame
Who I'd Gamble On: Avengers Endgame
Best Score
This is one of the biggest surprise categories for me. The score from Joker (-450) is nice. It's very well done, and I'm certainly not opposed to it winning, but I'm a bit surprised 1917 (+300) hasn't been stronger in the lead-up. Not only is the movie likely going to dominate on Oscar night, it's composer Thomas Newman's 15th nomination! 15! He's never won either. This could have finally been his moment to celebrate, but I just don't think I can bet against Joker. Outside of Joaquin Phoenix, this seems to be the one part of the movie everyone loves. It's not going to get a ton of votes for Best Picture, and if people want to reward something about the movie outside of the acting, I think it's going to be this.
Who Will (Probably) Win: Joker
Who I'd Gamble On: Passsss
Your Daily Blend of Entertainment News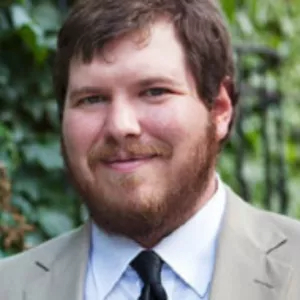 Enthusiastic about Clue, case-of-the-week mysteries, a great wrestling promo and cookies at Disney World. Less enthusiastic about the pricing structure of cable, loud noises and Tuesdays.