Who Should Play The New Fantastic Four In The Marvel Cinematic Universe, According To CinemaBlend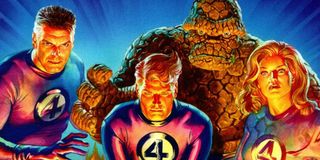 Fantastic Four has had a rough history in Hollywood. The Roger Corman-produced film about the superhero group from the 1990s is famously one of the worst things ever committed to celluloid, and even when some real money has been put behind other separate efforts things haven't turned out well. The pair of Tim Story movies are, to put it kindly, seriously lame, and the less that is said about the notorious 2015 reboot the better. There is hope, however, and it comes in the form of Marvel's First Family's future in the Marvel Cinematic Universe.
The rights to the Fantastic Four have been in the possession of Marvel Studios ever since the Disney-Fox merger was completed in 2019, and at this point we are just waiting for a new film about the team to be announced. Fans have been told to have patient, but that hasn't stopped us from anticipating the day when the project is made official and a cast is assembled. And with that in mind, the folks here at CinemaBlend have put our collective heads together to pick an ideal ensemble via democracy.
Over the last few weeks members of the site have been pitching candidates for the four roles, voting on how much they like those candidates individually, and then ranking the five with the highest overall scores, and now we have the results. Breaking it down by character, here are CinemaBlend's picks to play the next Mr. Fantastic, Invisible Woman, Human Torch, and The Thing.
The Runner-Ups
It's surely safe to say that many of you expected to see John Krasinski's name mentioned as one of the strong candidates for Mr. Fantastic, the actor having been pitched by many for the role and previously auditioned to play Captain America, but he didn't quite have the numbers to clinch the nomination. Oscar-nominee Dev Patel, who is coming off the excellent Personal Life Of David Copperfield, was another strong contender in the race, as was The Good Place/Midsommar's William Jackson Harper. And while Tenet's John David Washington will almost surely land a role in a superhero movie one day, he didn't get enough votes among the staff to be our pick for the world's stretchiest man.
Our Pick
Dan Stevens already has some comic book adaptation experience under his belt, having played David Haller for three seasons on FX's X-Men-tied live-action series Legion, but if the CinemaBlend staff gets its druthers he will be kept in high consideration for the part of Reed Richards a.k.a. Mr. Fantastic in the Marvel Cinematic Universe. Since breaking out on Downton Abbey, he has regularly proven himself as a dynamic, charismatic performer, with big screen highlights including the excellent thriller The Guest and the sci-fi dark comedy Colossal. He already has some big Disney experience under his belt, having played Beast in the live-action remake of Beauty and the Beast, and we'd love to see him transition to Marvel Studios as the leader of the Fantastic Four.
The Runner-Ups
With John Krasinski getting a runner-up finish, it's probably no big surprise that Emily Blunt did as well – as their real-life marriage is what would give the Reed Richards/Sue Storm relationship an extra hook. We're still marveling at Phillipa Soo's performance in Hamilton, hence our thinking of her for this Marvel role, and Anna Torv was a notable candidate given her Fringe-built fanbase and her excellent work on Mindhunter. We also have little doubt that Gugu Mbatha-Raw* would make a great Invisible Woman, but she didn't quite get the votes.
*In the staff polling, it was overlooked that Gugu Mbatha-Raw will have a role on the upcoming Loki Disney+ series.
Our Pick
If you have not yet seen Ready Or Not, you are doing yourself a serious disservice, in large part because you're missing out on the incredible breakthrough performance by Samara Weaving – CinemaBlend's pick to play Sue Storm a.k.a. The Invisible Woman in the Marvel Cinematic Universe. She's additionally gained a following thanks to the pair of Babysitter movies on Netflix, and earlier this year she was one of the most delightful parts of the exceptionally delightful Bill And Ted Face The Music. She'll soon be making her blockbuster debut in the G.I. Joe spin-off Snake Eyes, but we'd love to see her be a part of Marvel's first family.
The Runner-Ups
Of all the races, The Human Torch race was most definitely the closest, and considering the talent that was nominated, it's not surprising. Between Moonlight, When They See Us and Mr. Mercedes, Jharrel Jerome has shown some tremendous acting chops. Given his star power, Zac Efron is inevitably going to get a superhero role, it's only a matter of time. Between Kingsman, Eddie The Eagle and Rocketman, Taron Egerton has become one of the industry's go-to young stars. And Riz Ahmed, has just continually impressed us more and more with each performance, starring in movies like Four Lions, Nightcrawler, The Sisters Brothers, and Sound Of Metal. But they all ranked behind our top pick for the part.
Our Pick
Anthony Ramos is an actor standing on the brink of his big breakout. He's been turning a lot of heads since his roles in Broadway's Hamilton, which got a lot more eyeballs thanks to the taping's release on Disney+, and next year he will be front and center in the big screen adaptation of Lin-Manuel-Miranda's In The Heights. That obviously won't be the pinnacle of his stardom, however, and we here at CinemaBlend are rooting for him to grab the role of Johnny Storm a.k.a. The Human Torch in the Marvel Cinematic Universe. Even with the negative Fantastic Four big screen history, he would have some big shoes to fill with the character, given that it was a role previously played by Chris Evans and Michael B. Jordan, but Ramos has charm and charisma to spare, and we can already hear him call out, "Flame on!" in our heads.
The Runner-Ups
Ben Grimm is arguably the hardest character to portray in the Fantastic Four, given that the performance requires emoting as a big pile of rocks – but the CinemaBlend staff definitely picked some great potential stars to kick off clobbering time right. While they placed in second through fifth place, all of our runner-ups would certainly have the potential to put on a memorable performance, including Manchester By The Sea Oscar-nominee Lucas Hedges, Breaking Bad's Dean Norris, Jared Keeso of Leterkenny fame, and the always-intense Shia LaBeouf.
Our Pick
Standing at 5'5", Stephen Graham doesn't precisely cut the most intimidating figure, but what the man lacks in stature he makes up for in presence – and that's precisely what you need in the energy from Ben Grimm a.k.a. The Thing, who is a character whose physical appearance will be mostly visual effects anyway. Martin Scorsese clearly sees it, having worked with the British actor on Gangs Of New York, Boardwalk Empire (in which he played the notorious Al Capone), and most recently on The Irishman, which featured Graham going toe-to-toe with Al Pacino and Robert De Niro is one of the film's most tense scenes. He has both toughness and gravitas, and we here at CinemaBlend would love to see him join the Fantastic Four.
What do you think of CinemaBlend's casting picks for the new Fantastic Four? Do you think Marvel should cast them? Do you think they should go for some of the runner-ups? Or do you have other names in mind entirely? Hit the comments section with all of your thoughts, feelings and opinions, and be sure to stay tuned here on the site for all of the latest updates about the team's cinematic future!
Your Daily Blend of Entertainment News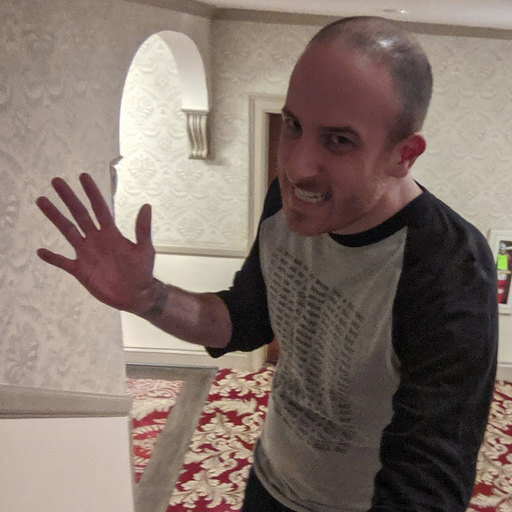 Assistant Managing Editor
NJ native who calls LA home and lives in a Dreamatorium. A decade-plus CinemaBlend veteran who is endlessly enthusiastic about the career he's dreamt of since seventh grade.