Yes, Starbucks Is Getting A Zombie Frappacino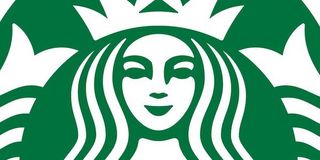 Starbucks loves festivities this time of year, and so do we. Now, the coffee company is once again offering customers a new concoction with a Halloween theme. This time, the company has invented a monster of a drink called the Zombie Frapuccinno. From the sounds of it, the icy beverage is equal parts sweet, sour, and spooky. The mix of colors are intense, almost paranormal, but what else would we expect from a drink with such an otherworldly name? Take a look:
As you see, the Zombie Frappuccino is an unusually colorful drink. Starbucks wanted customers to have it, weird colors and all, because "sharing is scaring," or so the company proclaimed on Twitter. According to Starbucks, the "ghastly green" color comes from a tart apple sweetener that baristas mix with Frappuccino Crème, caramel, and a pink whipped cream topping that gets a gooey red mocha drizzle to make it look like brains.
Starbucks often delights its customers with new drinks that it sells for a limited time. For example, the Seattle-based coffee company recently gave many patrons a sugar rush with its brightly colored Unicorn Frappuccino, which it sold for a short period last spring. You know, come to think of it, the Zombie Frappuccino looks like the result of a monster attacking a Unicorn Frappuccino, which means the designers did a good job bringing the creativity full circle this year.
Surprisingly, a venti version of the Zombie Frappuccino will only add an extra 310 calories to your day if you ask the barista to use almond milk instead of whole milk or other substitutes. Moreover, if you get a tall cup of the sugary treat instead of a venti, you can cut the calories in half and save room to enjoy some candy when October 31 arrives.
Previously, Starbucks offered Halloween drinks like the 2015 Franken Frappuccino and the 2016 Frappula Frappuccino. In fact, Starbucks responded to a Twitter commenter who asked about last year's drink. The coffee company revealed customers may still ask for the Frappula Frappuccino by name at some stores. Still, Starbucks urged people to try the Zombie Frappuccino because "it is the best way to get in the Halloween spirit at Starbucks!" So, for people who loved the Frappula Frappuccino, why not ask for it like it's the secret drink of the week but also go ahead and get the Zombie Frappuccino as well? Try them both and have a true Starbucks "Monster Mash."
For some of us, Starbucks' sweet drinks are a fun way to relive our trick-or-treating days. However, if Frappuccinos are not your thing, you could celebrate All Hallow's Eve by asking for Starbuck's tried and true Pumpkin Spice Latte (or my personal favorite, the Caramel Apple Spice hot apple cider). If you try out the Zombie Frapuccinno, let us know what you think of it in the comments.
Your Daily Blend of Entertainment News
Your Daily Blend of Entertainment News
Thank you for signing up to CinemaBlend. You will receive a verification email shortly.
There was a problem. Please refresh the page and try again.