Major Comic Con Lawsuit Is Headed To Federal Court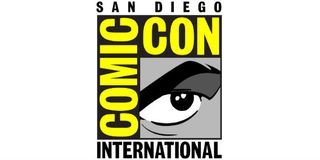 Comic con fans are starting the countdown as the huge international festival is just around the corner, but while fans of the organization are gearing up in excitement, San Diego Comic-Con International faces a lawsuit with the smaller Salt Lake Comic Con over the use of their trademarked name. The suit just took an even bigger turn as it heads up to federal court.
Long-established San Diego Comic-Con whipped out the big guns when they decided to sue Utah's 3-year-old pop culture convention called Salt Lake Comic Con arguing the young convention has no claim to the "comic con" name. But Salt Lake organizers are holding steadfast in their public assertion that San Diego has no right to the name, an issue that has threatened many other smaller comic conventions across the country. One of Salt Lake Comic Con's founders, Bryan Brandenburg opened up about the incident with Desert News claiming:
According to the Salt Lake Comic Con organizers, many smaller conventions who have also been threatened about keeping their comic con name are coming together against San Diego Comic-Con's claim to the name. But for San Diego who filed the lawsuit in Southern California's U.S. District Court last year, using the moniker "comic con" in Salt Lake Comic Con's name and promotional materials goes against their hold on the trademark "comic-con".
The hyphen holds the difference though, and for that reason, Brandenburg believes they have a very strong case. He also notes that a settlement is still quite possible, but in the meantime, Salt Lake Comic Con continues to grow in attendance, and its third installment is set to go past San Diego Comic Con's average of 130,000 guests. Brandenburg confirmed that tickets for his event have doubled what organizers saw this time last year, and the event is not even until September.
It's a large feat going up against the established international comic-con, but from the sound of it, Salt Lake has made their name quite known as well, and only in a matter of three years. We'll see whether a settlement is reached, or if this lawsuit goes any further. It's be great to see the little guys standing up for the right to say they are too a comic con.
Your Daily Blend of Entertainment News
Your Daily Blend of Entertainment News
Thank you for signing up to CinemaBlend. You will receive a verification email shortly.
There was a problem. Please refresh the page and try again.