Cutthroat environments make great settings for horror movies. Be it in boardrooms, criminal hierarchies, or even Hollywood, tensions are raised in such a way that irrational behavior by characters becomes contextually understandable for the audience, and when that door opens it can let in a whole lot of terrible things.
An elite arts school is a perfect example. This is an insular world filled with young people who have spent their entire lives told that they are wonderfully gifted, and because there are only so many opportunities to have a successful career as an artist, each and every one of them is in direct competition with their classmates. Gaining any kind of edge can mean everything, and the desperation in the search for that edge can be dangerous.
This is the taut atmosphere that Zu Quirke's Nocturne uses as its foundation, and the twisty, dark story built on top of it is a treat that has the film ultimately emerge as the best of Welcome To The Blumhouse's first four titles.
Marking Quirke's feature debut as a writer/director, the story centers on a pair of fraternal twin sisters, Vivian (Madison Iseman) and Juliet (Sydney Sweeney), who grew up together as piano prodigies. Now that they are on the verge of graduating from their arts school, however, a shifted dynamic has grown in their relationship as a result of Vivian proving to be the better performer – leaving Juliet forever settling for second place. Only further enraging the latter sister is that the former also has the social life she herself has forsaken in the name of trying to become a better musician.
Then Juliet sees an opportunity. When a fellow student commits suicide, an opportunity arises for a key seat in a big showcase concert, and while Vivian is considered the favorite as the replacement, her sibling believes that it is her chance to prove herself as the greater talent. Helping to push her aspirations is a notebook belonging to the deceased classmate, and while she doesn't think too much of it at first, she slowly begins to believe that it may be a kind of spell book putting her on the path to greatness.
It's a pretty straight-forward story, but Nocturne tells it well.
There is a simple design at play in Nocturne, with each page of the spell book serving as foreshadow/prophecy as it slowly reveals its power to Juliet, but it translates to smart escalation and generates genuinely freaky moments. The protagonist's emotional circumstance and sibling rivalry instantly earns the audience's sympathy, and each step of the way that's challenged in an interesting way as she gives up more of herself to receive the admiration and approval she's strived and struggled for her entire life.
The simplicity does have its disadvantages, with the primary one being that's it's not a challenging endeavor to pick up where it's going with its narrative, but the film still takes an artful and entertaining route to get there that satisfies. And while you may know where it's headed, the ending packs a wallop all the same, primarily propelled by the power of the performances.
Nocturne has excellent material for its stars, and both Sydney Sweeny and Madison Iseman are terrific.
With Nocturne's primary conflicts being between Juliet and her hesitations to move forward with her magic-driven power grab, and Juliet and Vivian, there is an closeness in the narrative that makes it very character centric, and both Sydney Sweeney and Madison Iseman are excellent. Sweeney in particular delvers a dynamic turn, doing strong work with a significant arc, and it's wickedly cool to see her go from a second-stringer with zero confidence to witch on the edge.
The meat of the movie is Sweeney's to chew on, but Iseman also delivers some vicious work. While there definitely is sisterly love expressed by Vivian at the start that feels honest, the actresses best work comes later in the film as the sibling relationship becomes ever more strained. Having been on top for so long, the older of the two twins knows exactly how to cut Juliet down, and it's emotionally hard to watch because Iseman delivers the blows so well.
Zu Quirke instantly emerges as a filmmaker to keep an eye on.
In addition to delivering the all-around best film of the first four Welcome To The Blumhouse movies, Zu Quirke also emerges as the most interesting filmmaker of the both, both as a narrative and visual storyteller. The does a wonderful job creating a powerful and palpable atmosphere that is grounded in reality, but she also brings in stylistic flourishes that both accentuate the beauty of the art being created (the piano music featured is impressive and haunting) and add an air of mysticism. And while the film may not be nightmare-inducing scary, she has a wonderful way of framing striking images, and never goes for the cheap scare. There are tastes of well-applied gore, but mostly it's just effective psychological horror.
Nocturne is an on-brand success for Blumhouse: a film small in scale, but impressive in scope that is able to use more limited resources to great effect in creating intimate chills. It's a treat fit for the spooky season, and a solid choice to stream in the run-up to Halloween.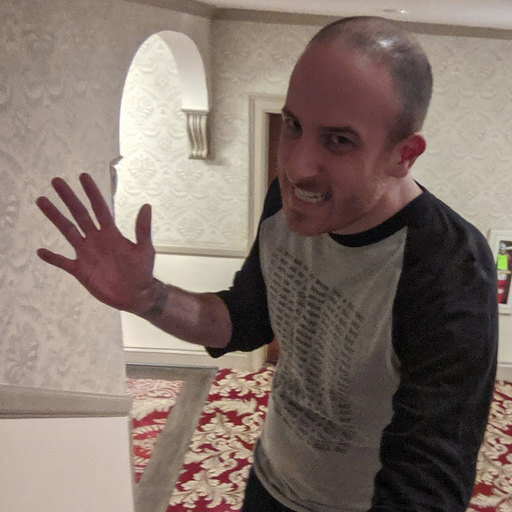 Assistant Managing Editor
NJ native who calls LA home and lives in a Dreamatorium. A decade-plus CinemaBlend veteran who is endlessly enthusiastic about the career he's dreamt of since seventh grade.