The most jaw-dropping, heart-stopping, pulse-racing action set piece in Christopher McQuarrie's frantically enjoyable Mission: Impossible – Rogue Nation finds franchise centerpiece and all-around indestructible action icon Tom Cruise submerged in water where he's forced to hold his breath and battle extreme obstacles to reach an unobtainable goal. No, strike that, the scene we'll all be talking about afterwards has to be the Morocco car pursuit – which morphs into a high-speed motorcycle chase – that McQuarrie puts right after the thrilling underwater dive sequence. Alright, fine, if we're being honest, the benchmark scene in Rogue Nation arguably is the trailer-ready shot of Cruise's super agent Ethan Hunt clinging to the side of a massive A-400 airplane as he waits for Benji (Simon Pegg), his tech-savvy sidekick, to open a portal.
I guess my point is that rival action thrillers would kill to have one of the intricate, physically demanding and just plain damn cool set pieces that I've briefly described above. Mission: Impossible – Rogue Nation has a half-dozen, at least, and they're all connected by a taut, menacing spy plot conceived and executed by the intelligent action director Christopher McQuarrie. (He did Jack Reacher with Tom Cruise, and if you haven't seen that yet, you are missing out.)
Rogue Nation is a ride. It accepts the gauntlet thrown down by Brad Bird's Ghost Protocol, staging hugely impressive set pieces while furthering a stronger story that makes better use of Ethan Hunt's entire MIF team (meaning Jeremy Renner, Ving Rhames and Pegg aren't sidelines there). It introduces stunning new characters in the mysterious Ilsa (Rebecca Ferguson, essentially the female Hunt) and the sinister Solomon Lane (Sean Harris). And it's incredibly fun. It annoys me that I have to phrase it this way, but the fact that the Mission sequels continue to improve film after film – from M:I 3 to Ghost Protocol to this – is impossible. And yet, it's happening, so why not enjoy the experience?
By the time Rogue Nation begins, the actions of the IMF – the Impossible Mission Force – in previous films have them on the shit list of the U.S. government. Alan Hunley (Alec Baldwin, playing the perfect shade of frustrated in his too-brief role) lobbies to disband the team of covert agents, and absorb its best assets into the CIA. That can't happen, however, because Ethan Hunt (Tom Cruise) is dangerously close to finally learning the true identities and motives of The Syndicate, an anti-IMF led by the mousy but malicious Lane (Harris), the latest "feline" in Hunt's new cat-and-mouse game. Hunt and his frequent cohort, Benji (Simon Pegg), must globetrot from Vienna and Morocco to London in pursuit of a cyber MacGuffin. Really, they're just staying two steps ahead of both the CIA and the Syndicate, or Lane's plans of eliminating a string of world leaders might come to pass.
A substantial story is appreciated, but you come to Mission: Impossible – Rogue Nation seeking thrills, and this movie delivers. The fifth Mission grabs you by the throat immediately, and rarely releases its relentlessly tight grip for a full two hours. That spectacular airplane stunt you no doubt already witnessed opens the film in a splashy Bond-esque fashion, yet even as McQuarrie and Cruise settle in to the current mission, the movie hardly ever takes its foot off the gas. Whenever Rogue Nation does slow down, it's to enhance the characters, most of which we have grown to trust and care for over the years. The 007 comparisons don't stop there, though, as McQuarrie places a handful of colorful adversaries in Ethan's way, from the notorious "Bone Doctor" (a whiz with surgical knives) to a hulking henchman Hunt must dispense of in a riveting fight scene set in the Vienna Opera House. It's in these moments that Rogue Nation is at its funniest, allowing Cruise's tireless agent to show signs of fatigue, yet only pausing briefly before catching his breath – literally, and figuratively – and completing the mission. The Mission films actually set themselves apart from Bond (or, the current state of Bond) by happily embracing the elements that make the blockbuster fun. In my favorite gesture, Cruise, this time out, has a habit of shrugging at the camera and raising one eyebrow during the craziest scenes, as if to say, "Yeah, I'm a little shocked we're attempting this, but you're here. I'm here. Let's give it a whirl and see how it goes!"
To his credit, and to the credit of everyone around him, Mission: Impossible – Rogue Nation goes extremely well, maintaining the levels of thrills, suspense, espionage and impossible stunt work that were established by previous directors Brian De Palma, J.J. Abrams and Brad Bird. (The John Woo one really didn't happen right? We can all agree on that?) But on its own, it mixes the glamour and prestige of its international settings with the IMF agents doing what they need to do to get their hands dirty and complete the assigned mission. If action's your game, I can't imagine overlooking this riveting, breathlessly-paced sprint through some inspired set pieces. Oh, and Cruise runs. A lot. Seriously, Rogue Nation solidifies the fact that Tom Cruise is the quintessential action star, carrying the quintessential action franchise. With all due respect to 007, at the moment, nobody does it better.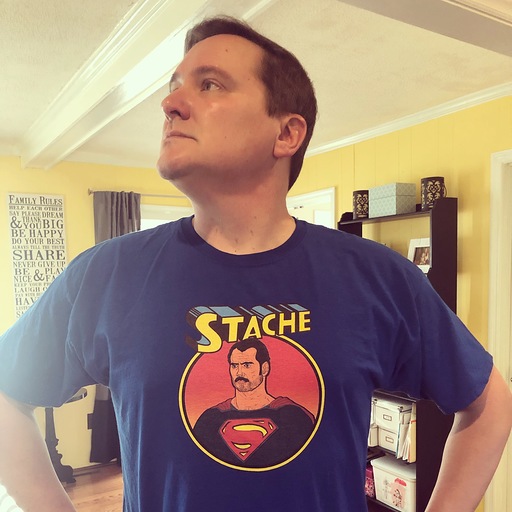 Sean O'Connell is a journalist and CinemaBlend's Managing Editor. Sean created ReelBlend, which he proudly cohosts with Jake Hamilton and Kevin McCarthy. And he's the author of RELEASE THE SNYDER CUT, the Spider-Man history book WITH GREAT POWER, and an upcoming book about Bruce Willis.