It's been nearly 30 years since we last saw a feature film about the life and adventures of Pee-wee Herman, but that doesn't really matter. One of the truly great things about the amazing Paul Reubens-created man-child is his incredible timelessness – not only in the sense of his perpetual juvenile ways, but also in his distance from larger pop culture and existence in his own special little bubble. It's allowed Pee-wee to remain as a fresh and unique presence, and the moment that element of his persona and world is tampered with will definably be his end. Thankfully, it appears that time is still way, way off, because Pee-wee's Big Holiday not only never betrays the spirit of its eponymous figure, but it also exists as another strange and wonderful adventure to go on with the character.
Directed by John Lee and written by Paul Reubens and Paul Rust, the adventure kicks off with Pee-wee Herman (Reubens) joyously living his life in his small hometown of Fairville – spending his days working at Dan's Diner and rocking out with his band, The Renegades. He's happy in his little corner of the world – but that's before his eyes are opened by a mysterious and epically cool stranger (Joe Manganiello) who comes to town. The two men hit it off in their short time together, and an invite to an exclusive birthday party in New York is extended – but in order to make it, Pee-wee will have to leave Fairville for the first time.
After a rambunctious, goofing beginning that hits you in the face with a boxing glove made of whimsy, Pee-wee's Big Holiday finds its narrative stride, leading its titular protagonist into a series of silly vignettes - and while some are funnier than others, it proves to be a solid launching platform for plenty of consistent laughs. There is an escalating ridiculousness factor that keeps Pee-wee's cross-country trip progressively getting weirder and weirder, and odd characters that could only come out of Pee-wee's world pop in and out of the story – from a gang of knife-wielding bank robbers (Alia Shawkat, Stephanie Beatriz, Jessica Pohly) who take the bow-tie wearing weirdo hostage; to an eccentric aristocrat (played by Pee-wee's Big Adventure's Diane Salinger) who gives Pee-wee a ride in her flying car. It's a super-straight-forward yet incredibly successful approach – and clocking in at a tight 89 minutes, it's really the perfect length for the formula.
Given the creatives involved, there was little chance that Pee-wee's Big Holiday was going to completely tarnish the legacy of its great titular character, but weirdly the fact that it feels like the script could have been written in 1992 feels bizarrely refreshing. There is a distance that exists between the world of the film and our own modern world, and its simplicity and lack of cynicism make it effortlessly enjoyable. It feels very much like a throwback – the film has its own version of the classic "old farmer with lonely daughters" set-up – but it still manages to feel fresh and engaging by stamping it all with the unique Pee-wee tone and flavor to which audiences were first introduced back in the 1980s.
Of course, part of Pee-wee Herman's inherent charm is that he translates for both kids and adults – the former loving the happy colorfulness of it all, and the latter appreciating its off-beat weirdness – and that's a tradition that will very much continue with Pee-wee's Big Holiday. While it does sometimes border on "suggestive," the film's humor is wholesome, inoffensive and silly, and more than anything just sparks your inner-kid who still thinks treehouses are kick-ass, giant snakes are freaky, and root beer barrels are delicious. Reubens always intended the character to speak to audiences of all ages, and launching on Netflix it will be discovered and loved in the living rooms of four-quadrant families and groups of 20-something stoners alike.
Pee-wee's Big Holiday isn't going to convert you if you've never had a taste for Pee-wee Herman's antics, but if you're comedic sensibilities at all line up with Paul Reubens', then the adventure will at the very least put a wide smile on your face for an hour and a half. It's cute, entertaining fun built for all, and is through and through exactly what's advertised.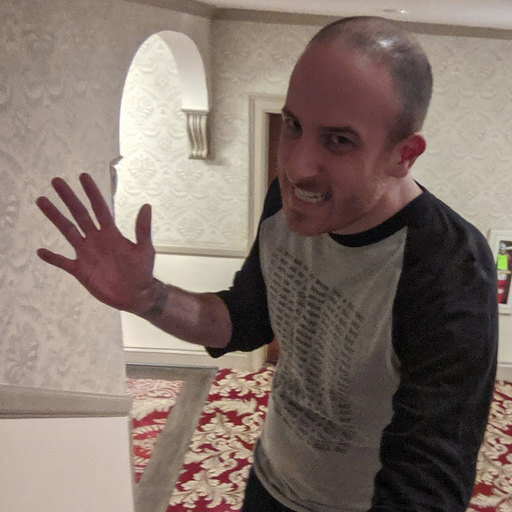 Assistant Managing Editor
NJ native who calls LA home and lives in a Dreamatorium. A decade-plus CinemaBlend veteran who is endlessly enthusiastic about the career he's dreamt of since seventh grade.