Supported
11 Movies Streaming On Plex To Celebrate Black History Month
Celebrate Black History Month with these impactful stories.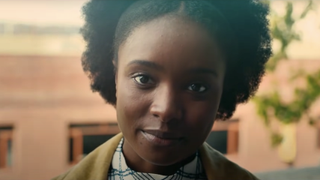 (Image credit: Annapurna Pictures)
Each year, Black History Month offers the country an opportunity to stop and look back on the contributions made by the African American community in society, the arts, and sports. There are countless ways to celebrate the likes of Toni Morrison, Jackie Robinson, Jean-Michel Basquiat, and so many others that came before or have come since.
As part of CinemaBlend's ongoing partnership with Plex, where you'll find scores of films and documentaries by or about incredibly strong and impactful Black filmmakers, actors, characters and other figures, we have put together a list of some of the movies streaming for free on the platform that you can watch to celebrate Black History Month. Whether you're looking for a powerful drama, an insightful documentary, or something with a bit of humor, there are some great options…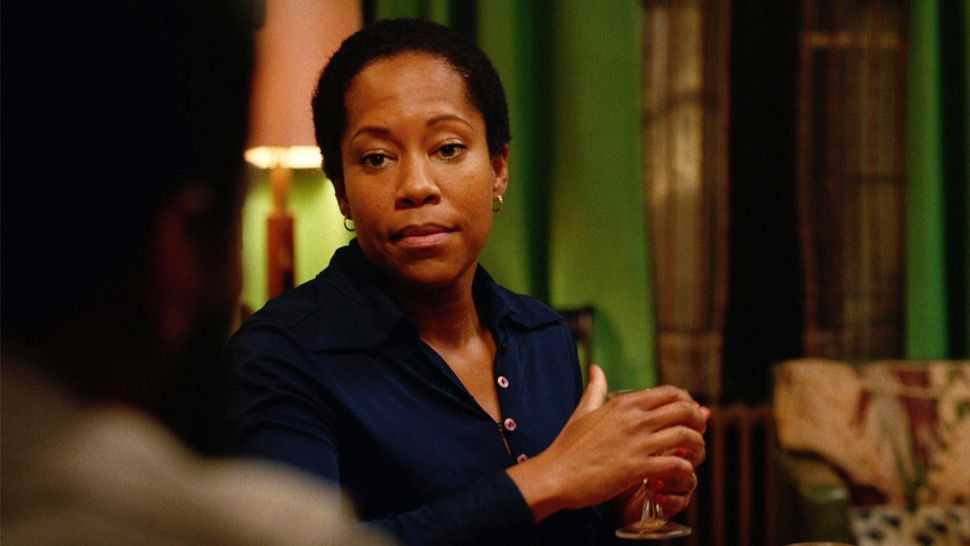 If Beale Street Could Talk (2018)
Released in the 2018, Barry Jenkins' adaptation of James Baldwin's transformative novel If Beale Street Could Talk tells the story of Fonny Hunt (Stephan James) and Tish Rivers (KiKi Layne) as they are ripped apart after the former is falsely accused of raping a woman. Pregnant with her sweetheart's child, Tish turns to those in her community, including her mother, Sharon (Regina King in an Academy Award-winning performance), to find the strength to continue.
Stream If Beale Street Could Talk on Plex.
I Am Not Your Negro (2016)
In 2016, filmmaker Raoul Peck took James Baldwin's unfinished manuscript, Remember This House, filled in the blanks, and turned out one of the most powerful and consequential documentaries of the past decade. With narration by Samuel L. Jackson, I Am Not Your Negro explores America's tarnished past and how it shaped the lives of Civil Rights leaders like Martin Luther King Jr., Malcolm X, and Medgar Evers. Featuring recorded interviews with the late Baldwin, the documentary offers an unflinching look at how racism shaped nearly every aspect of American life.
Stream I Am Not Your Negro on Plex.
Dolemite (1975)
After years of taking his comedy routine on the road and selling hundreds of thousands of records, renegade comedian Rudy Ray Moore turned his attention to cinema with the 1975 blaxploitation film Dolemite. The movie, which Moore largely financed himself, follows the titular pimp and nightclub owner as he's let out of prison to get revenge on the crooked cops that got him there in the first place. With side-splitting humor, a low-budget charm, and so much kung fu, it's easy to see why Dolemite became such a major financial success and cult classic following its release.
The Temptations (1998)
The 1998 NBC miniseries The Temptations chronicles the meteoric rise and continued success of the influential Motown group responsible for songs like "My Girl," "I Wish It Would Rain," and "Ain't Too Proud to Beg," while not shying away from the offstage issues experienced by its members. This two-part celebration of the group's impact on the music industry and society as a whole features incredible performances by the likes of Leon Robinson, D.B. Woodside, Terron Brooks, Charles Malik Whitfield, and Christian Payton as the original Temptations.
Stream The Temptations on Plex.
Good Hair (2009)
Directed by Jeff Stilson, the 2009 documentary Good Hair follows Chris Rock as he explores various issues surrounding how Black women style their hair. By breaking down the history of hairstyles, the billion-dollar styling industry, and a number of other related topics, the documentary offers an honest and enlightening study of African American culture. Throughout the documentary, which is at times humorous while never losing its impactfulness, Rock sits down and interviews the likes of Nia Long, KRS-One, Eve, Al Sharpton, and the late Paul Mooney to get a better grasp on the cultural impact of women's hairstyles.
The Jackie Robinson Story (1950)
Just a few years after he broke the color barrier in Major League Baseball, Brooklyn Dodgers' star and future Hall of Famers Jackie Robinson portrayed himself in Alfred E. Green's dramatization of the Civil Rights icon's life story. Simply titled The Jackie Robinson Story, the movie follows Robinson as he rises from a star of the Kansas City Monarchs in the Negro leagues to an American Icon upon making his Major Leage debut.
Stream The Jackie Robinson Story on Plex.
Hurricane Season (2009)
Released while much of southern Louisiana was still recovering from the long term effects of Hurricane Katrina, Tim Story released Hurricane Season, an inspiring sports movie about high school basketball coach Al Collins (Forest Whitaker) as he gives his student-athletes, their families, and the community of Marrero, Louisiana something worth fighting for: hope for a better future and rebirth following the devastation of the natural disaster.
Stream Hurricane Season on Plex.
Toni Morrison: The Pieces I Am (2019)
Released just months before the death of the Pulitzer Prize and Nobel Prize recipient, Timothy Greenfield-Sanders released the documentary Toni Morrison: The Pieces I Am, a career-spanning exploration of her life, written works, and impact on American society and culture. Narrated by Morrison herself, the documentary tackles the trailblazing novelist's most iconic works like The Bluest Eye, Song of Solomon, Beloved, and her various Children's books. Figures like Oprah Winfrey, Angela Davis, and former U.S. President Barack Obama also appear.
Stream Toni Morrison: The Pieces I Am on Plex.
Boom For Real: The Late Teenage Years Of Jean-Michel Basquiat (2017)
Jean-Michel Basquiat will forever be remembered as one of the most prolific and unique figures in the New York City art scene throughout the 1980s thanks to his work as a graffiti artist before becoming a major player in the Neo-expressionism movement. Sara Driver's 2017 documentary Boom for Real: The Late Teenage Years of Jean-Michel Basquiat focuses less on the late artist's tremendous impact in the '80s art world and tragic 1988 death at the age of 27, and more on his rise through the scene in the 1970s. To paint the picture of the young artist's impact, the documentary employs interviews with the likes of Lee Quiñones, Fab 5 Freddy, Jim Jarmusch, and others.
Stream Boom for Real: The Late Teenage Years of Jean-Michel Basquiat on Plex.
Ruby's Bucket Of Blood (2001)
Peter Werner's 2001 TV movie Ruby's Bucket of Blood centers on Ruby Delacroix (Angela Bassett), a Black nightclub owner in Louisiana whose professional and personal lives are forever changed when she hires Billy Dupre (Kevin Anderson), a white singer, to fill in as her club's entertainment. Little does she know, but Ruby's decision will have lingering effects on her business and relationship with her husband, Earl (Brian Stokes Mitchell).
Stream Ruby's Bucket of Blood on Plex.
Nelson Mandela: Resistance (2017)
Released four years after the 2013 death of the anti-apartheid activist and president of South Africa, NJ Silva released Nelson Mandela: Resistance, an all-encompassing documentary breaking down the life and legacy of the iconic world leader. A combination of archival footage and interviews with those who knew the man the best, this brief yet insightful documentary shows how Mandela not only changed South Africa but also the world.
Stream Nelson Mandela: Resistance on Plex.
Each of these movies and documentaries, as well as countless other titles, are streaming for free on Plex throughout the month of February to celebrate Black History Month.
Your Daily Blend of Entertainment News
Philip grew up in Louisiana (not New Orleans) before moving to St. Louis after graduating from Louisiana State University-Shreveport. When he's not writing about movies or television, Philip can be found being chased by his three kids, telling his dogs to stop yelling at the mailman, or yelling about professional wrestling to his wife. If the stars properly align, he will talk about For Love Of The Game being the best baseball movie of all time.