11 Horrifying True Crime Stories That Need Their Own TV Shows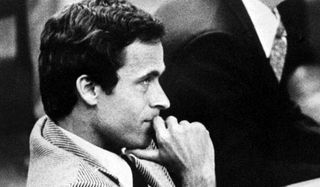 Whether through meticulously detailed documentation or fact-smudging scripted dramas, the true crime genre is on the rise in television, gaining traction thanks to audiences' grisly curiosity for sensational evil and famed tragedies. And I'm not talking about Lifetime's headline-grabbing TV movies, but rather the in-depth depictions delivered by the likes of HBO's, FX's The People v O.J. Simpson and other similar releases. More are coming, thanks to CBS' JonBenét Ramsey series and the new Law & Order spinoff.
Here are 11 other real life crimes that would, at some point in the future, be equally engrossing through extended and episodic television series. Most are modern, admittedly, since many older crimes have been explored to death (no pun intended) already, and while some did live large on the 24-hour news cycle, even the crappiest fictional and unscripted shows would still be better than that shovel-fed approach.
The West Memphis Murders
Three of the most widely known erroneous murder convictions all came at once in 1994, when teenagers Damien Echols, Jessie Misskelley, Jr. and Jason Baldwin were all arrested and given massive sentences for the "Satanic ritual" murder of three younger boys in West Memphis, Arkansas. After 18 years, multiple appeals and several advances in DNA technology, the three men were released for time served after using the rare Alford plea deal, in which they pled guilty but still asserted their innocence. We still don't know who actually killed those three boys back in 1993, though, and while there has been tons of coverage on the innocence of the West Memphis Three – and that Devil's Knot movie, if you want to count that – the world needs a Making a Murderer-style docu-series that digs back into this case from square one, going deeper than shows like 48 Hours and True Crime with Aphrodite Jones could in their episodes on the case.
Michael Jackson's Molestation Allegations
Using celebrities as tabloid fodder is tactic as old as tabloids and celebrities, but few in the limelight have earned the widespread variety of stories that Michael Jackson did in his adult life (and death). From the color of his skin to his oxygen chamber to money problems to Bubbles to short-lived marriages, the King of Pop never failed to gain attention, and the absolute wrong kind of attention came in 1993 when Jackson found himself on the end of a sexual abuse lawsuit from 13-year-old Jordan Chandler and his father. This case brought a whole host of invasive peepholes into Jackson's relationships with children, and although the musician was found not guilty in this case and the following one a decade later, accusations of foul play never stopped following him. A story that wouldn't be feasible without a single-season format, Michael Jackson's first set of legal troubles could offer a different perspective on one of the most popular entertainers of modern times.
Laci Peterson's Murder
The day before Christmas in 2002, the very pregnant Laci Peterson went missing and almost instantly took over the 24-hour news cycle as the search began, partially culminating in the discovery four months later of the remains of Laci and the unborn fetus. Husband Scott Peterson was an early suspect, and the resulting trial after his arrest was equally headline-grabbing. A scripted series in the dry vein of Broadchurch would work here, but also with the point of view of the very guilty hubby getting a chunk of the narrative, to offer viewers an idea of how he might have spent that very hectic time as his seemingly assured freedom dissipated into a death sentence. Knowing the ending would admittedly detract from some of the suspense and drama, but that definitely didn't hurt The People v. O.J. Simpson, so there's no reason to think it would here in the right hands.
The Ariel Castro Kidnappings
In one of the most horrifying kidnapping cases that has ever gone public, Ariel Castro was found guilty of over 900 crimes connected to three females he'd held captive for many years. Michelle Knight (21 years old when kidnapped in 2002), Amanda Berry (16 years old when kidnapped in 2003), and Georgina DeJesus (14 years old when kidnapped in 2004) were found in 2013 after Berry was able to convince a neighbor to contact authorities. The atrocities that happened on Castro's property are too numerous to name here, but they included assault and rape, with Berry even giving birth to Castro's child in 2006. Castro's post-arrest life consisted of a short court case and an even shorter stint in prison, but it would be oddly captivating to get a dramatized TV series offering an inspired insight into the females' existence inside the now-demolished house, but in the moments outside of the most savage situations. Something far more of a psychological thriller than torture porn horror.
The 1992 L.A. Riots
Numerous headlines over the past couple of years have been uncomfortably reminiscent of the ones that were everpresent in 1992, when parts of Los Angeles were the center of mass rioting following the trial of four officers acquitted of using excessive force against Rodney King during an arrest (as seen on a video recording). The dark days that followed, captured in part in the biopic Straight Outta Compton, saw all manner of violence and depraved behavior, resulting in dozens of deaths, thousands of injuries and many more thousands of arrests. Not to mention over a billion dollars in damage to streets, vehicles, buildings and more. Capturing the full impact of this widespread civil unrest would probably work best as a dramatization presented like a season of The Wire that focuses on several different characters, either fictional or based on real people. This obviously wouldn't be a very lighthearted program, but then it wasn't a very lighthearted situation.
Ted Bundy's Reign of Terror
The sick sumbitch that played a large part in modern society's fascination with serial killers, Ted Bundy remains one of the most notorious monsters in American history, leaving behind an untold number of female victims on his vicious string of debased murders through the 1970s. Not only did he kill people in a variety of heinous ways, but he also had a sexual time of it with the corpses in the time afterward, with only decay stopping him at times. As horrid and unthinkable as it all was, there would be something engrossing about a horror series that told Bundy's story from Bundy's point of view, following the charismatic and handsome killer along his perverted path, which even built up to a suspenseful bit of cat-and-mouse with the police. Perhaps Bundy's highly publicized trial and eventual execution could be worked into the story as it goes on through flashbacks, just to keep things from being predictable. Maybe keep the corpse sex offscreen, too.
The Penn State Scandal
A lot of the shine continues to fade from the world of sports as the media makes us increasingly more aware of athletes' sometimes rampant immoral behavior. One of the biggest sports scandals ever became public knowledge in 2011 when Penn State's retired assistant football coach Jerry Sandusky was indicted, arrested and charged for multiple sex crimes involving underage boys, some of whom were contacted through Sandusky's charity foundation. The abhorrent behavior may have reached its peak awfulness with Sandusky's deviance, but it didn't entirely start or end with him, and many others in the organization were put in the spotlight for their part in the crimes, including the legendary coach Joe Paterno. The trial only considered Sandusky's actions from the years 1994-2009, though he might have picked his first victims as far back as the 1970s. A scripted series set during that early and unestablished time would be compelling, as it could give us the largely untapped genre pairing of crime thriller and football drama.
The Lindbergh Baby Murder
Before social media alerted us to every missing child everywhere, one kidnapping took over the national conversation, when in 1932 the toddler son of the iconic aviator Charles Lindbergh was taken from the family's home one night after being put to bed. Clues were found, such as ransom notes, but after two months of investigating, things took a sad turn when the decomposed corpse of Charles "Chas" Lindbergh, Jr. was found. With murder now the issue, police eventually tightened the noose around Bruno Richard Hauptmann after some of the ransom money was traced back to him. Hauptmann never admitted his guilt, and many notable historians aren't convinced he did it. I'd be intrigued by a hybrid docu-series that pored back over the facts as if the show was actually produced in the 1930s, or perhaps a period drama where each episode focuses on one specific element of the crime and trial. Either way, there are enough head-scratching details and theories to turn this tragic story into appointment television.
The Murders of Tupac and Biggie
The music world is filled with talented artists who died far too young, often as the result of substance abuse. But it can occasionally be an instance of violence, as was the case with the east/west rivalry deaths of the hugely popular rappers Tupac Shakur and Christopher "Notorious B.I.G." Wallace in 1996 and 1997, respectively. Shakur was shot in a drive-by in Las Vegas, and Biggie was killed in a drive-by in L.A. six months later. Neither murder was ever officially solved, although a seemingly infinite line of theories, suspects and conspiratorial accusations has formed in the near-20 years since, as did lots of other violent incidents. A recent documentary, Murder Rap: The Biggie and Tupac Murders, is similar in nature to the kind of TV show that these two highly publicized murders need, as it came from a cop who spent years investigating the cases. Other docs and fictional versions of the culprit-free killings are also already out there, but we need to see something far more expertly crafted, and with a suitable budget.
Natalee Holloway's Disappearance
A case that cable news networks could not get enough of back in 2005, Natalee Holloway's disappearance sounded like the plot from a pulpy paperback. The attractive blonde 19-year-old was on a high school graduation trip in Aruba that she never returned from, with the main suspects being three men who were the last people to see her. Those men were arrested several times, but a lack of evidence kept them out of jail. (Only temporarily for Joren Van der Sloot, who would return to jail for an unrelated murder.) There was a massive search for Holloway, with red herrings and other dead end leads coming and going like the tides, and though she was declared dead in 2011, the case remains unsolved. Here's the perfect time for a show to take a Serial-ish extended look at all of the evidence in an attempt to unearth new leads in somewhat real time as the episodes are released.
The BTK Killer's Streak
Starting in 1979 with the killings of the Otero family in Wichita, Kansas, Dennis Lynn Rader spent 31 years as a serial killer who managed to evade police capture, despite being so egotistical as to send taunting letters to the cops and newspapers. He actually came up with his own nickname, BTK, as an abbreviation for his preferred "bind, torture, kill" M.O. Unlike many killers, Rader kept his crimes fairly sporadic, taking six more (known) victims mostly spread out over the next 17 years, though there are undoubtedly others that he maliciously stalked who lived in blissful ignorance. Rader eventually sent the police right to his own door thanks to some extremely moronic behavior involving a computer floppy disk, resulting in a too-perfect movie ending for the case. But for a TV show, the end wouldn't be the point, but rather the sadistic Rader himself and the frustrated authorities that were trying to track him down for decades. It's basically Zodiac and Silence of the Lambs.
This poll is no longer available.
Your Daily Blend of Entertainment News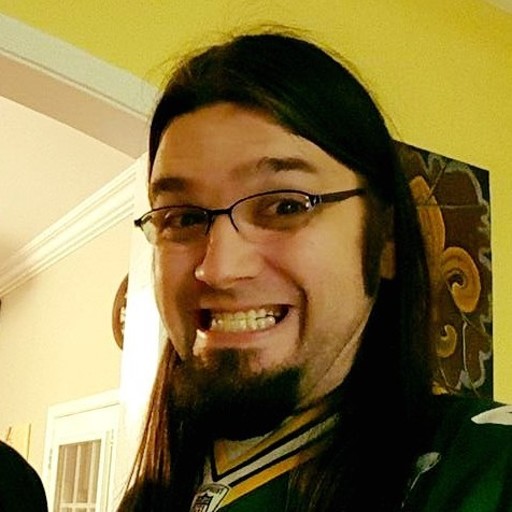 Assistant Managing Editor
Nick is a Cajun Country native, and is often asked why he doesn't sound like that's the case. His love for his wife and daughters is almost equaled by his love of gasp-for-breath laughter and gasp-for-breath horror. A lifetime spent in the vicinity of a television screen led to his current dream job, as well as his knowledge of too many TV themes and ad jingles.