2007 Fall TV Preview: Las Vegas On NBC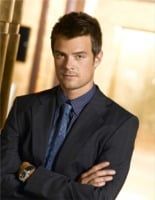 Las Vegas - Season 5
Premieres: Friday, September 28th at 9 p.m. EST
Network:NBC
Creator(s):Gary Scott Thompson, Kim Newton, Justin Falvey, Darryl Frank, Matt Pyken, Gardner Stern
Starring:Josh Duhamel, Tom Selleck, Molly Sims, Vanessa Marcil, James Lesure, Camille Guaty
Website: NBC.com
Ever wonder what goes on behind the scenes at a Las Vegas casino? This show tells all as it delves into the lives of the surveillance team charged with maintaining security at the glamorous Montecito Resort & Casino. Cheaters, thieves, grifters, rival casinos…you'll find it all in this sexy drama boasting plenty of romance, action and high-tech gadgets.
Heading up the team are Danny McCoy (Josh Duhamel), Delinda Deline (Molly Sims), Mike Cannon (James Lesure), and Samantha "Sam" Marquez (Vanessa Marcil). James Caan, who played team chief Ed Deline, and Nikki Cox, who played Mary Connell, are out for Season Five, but hold onto your fedoras, because Tom Selleck is riding into town as the new owner of the Montecito.
You know a show is good when you can jump in and out of it and still feel like you're at the party. Such is the case with Las Vegas. I haven't caught every episode since the series premiered in 2003, but no matter. I know the characters and their personalities, and that's what makes this show shine. Well…that and a fun storyline, top-notch writing team, and groovy soundtrack.
In last season's finale, gunmen had robbed the casino's vault, as newly pregnant Delinda was trapped in a hotel-room explosion. Sam was kidnapped by a psycho, and conspiracies swirled around who shot Mary's dad: Danny, Ed, even Mary herself.
The finale was followed by the news that Caan and Cox were out for Season Five. Most viewers probably weren't too shocked to learn that Cox wouldn't be returning, since her character has been woefully underused in recent years. But the Montecito without James Caan? That was a hard pill to swallow until I learned that Tom Selleck would be replacing him as the Montecito's wealthy new owner, A.J. Cooper.
Selleck has had recurring roles on Friends and
[[ boston i legal ]] <="">, but this will be his first contract role in a drama series since Magnum P.I., which earned him an Emmy. Camille Guaty, most recently of The Nine, will step in for Cox as the hotel's new concierge.
I'm sad to see Caan go, but Selleck's hunka-hunka-burnin'-love-ness will certainly help ease the pain. Look for plenty of action, romance, and, of course, drama as Las Vegas motors into Season Five. Also a Magnum reunion. Larry Manetti and Roger E. Mosley, who played Rick and T.C. on the 80's series, play Cooper's two billionaire buddies who stop in for their yearly poker game.
Your Daily Blend of Entertainment News
Thank you for signing up to CinemaBlend. You will receive a verification email shortly.
There was a problem. Please refresh the page and try again.