9 Stephen King Characters Who Deserve Their Own TV Shows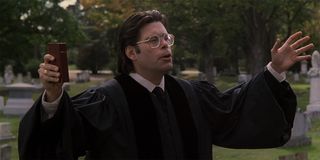 As many Stephen King adaptations have been made over the years, it's actually surprising how few of them have been television series. We've seen plenty of feature films, TV movies, and miniseries, but you can count the number of straight-up shows on your fingers: 2002's The Dead Zone, 2004's Kingdom Hospital, 2010's Haven, 2013's Under The Dome, 2017's The Mist and Mr. Mercedes, 2018's Castle Rock, and 2020's The Outsider.
It's not an easy thing to complain about just given the quantity of adaptations we've seen going back to the mid-1970s, but the truth is that there are plenty of characters who could easily be the subject of their own on-going network, cable, or streaming program – and I've filled this feature with proof of that fact.
Taking into consideration both leads and supporting characters from Stephen King's novels and shorts, here are eight characters who would make for great leads of their very own television shows.
Holly Gibney (Mr. Mercedes, The Outsider, et al.)
As illustrated in the image above, Holly Gibney has already had a fair amount of exposure on television, having been played by Justine Lupe and Cynthia Erivo in Mr. Mercedes and The Outsider, respectively, but in both of those cases the full-on protagonist roles were played by Brendan Gleeson's Bill Hodges and Ben Mendelsohn's Ralph Anderson. Holly, however, could easily hold the spotlight herself, and we'd love to see it. Her profession as a private investigator lends itself to both serialized and episodic plots, and Stephen King's short story If It Bleeds (part of the eponymous collection that was released in 2019) could even be the launching pad for the show. And while it wouldn't be strictly necessary, bringing back either Lupe or Erivo to make it operate as a spin-off (given that both Mr. Mercedes and The Outsider have been cancelled) would be a great bonus.
Mike Enslin (1408)
Like "Private Investigator," "Paranormal Researcher" is a profession that very much lends itself to serial storytelling, and Mike Enslin from the short story 1408 could make for a compelling protagonist of his own series – being a kind of all-in-one Mulder and Scully. The series could create a whole host of Stephen King-esque cases for him to investigate, but to add a bit of extra fun into the mix creators could even have the show try and pull a bit of a Castle Rock-like move and have Enslin come in to investigate all varieties of mysteries within the Stephen King canon, from the creepiness of the Marsten House in Jerusalem's Lot, to Carrie White's high school, to Gartley's Blue Ribbon Laundry service from The Mangler (getting the rights to do everything in that approach would probably be exceedingly difficult, but I'm just using my imagination here).
Roland Deschain (The Dark Tower Series)
Of all the suggestions made in this feature, this is the one that has come closest to actually happening… but right now the idea for a series based on The Dark Tower is sadly going nowhere. There were developments that continued for years after the release of the feature-length flop in 2017, but all progress halted in early 2020 when Amazon Studios decided not to move forward with the project. It's a serious shame, as Stephen King has created an epic roadmap for what could be an incredible live-action series, but nobody has been able to figure out a way to do it yet. It's unclear at this point what it might take, as we've some incredibly talented filmmakers and stars attached to the property over the years, but there's hope everlasting that eventually somebody will get it made.
David Drayton (The Mist)
Most of the ideas featured here are for projects that would best operate independently from past adaptations of Stephen King's works, but this is a particular case where it would be great to see a continuation of a story already told. We've already seen a remake-like approach taken for a television series based on The Mist via the 2017 series that aired on Spike, but this idea would operate as more of a sequel. It's widely accepted that the horrifically dark ending of Frank Darabont's The Mist is vastly superior to what the author originally wrote, and it could be fascinating to see what happened to Thomas Jane's David Drayton years later as he lives with the extreme guilt of what he has done – perhaps at the same time as long-term effects of Project Arrowhead begin to rear up in New England.
Marty Coslaw (Cycle Of The Werewolf)
Stephen King has a phenomenal knack for writing young characters, be it the members of the Losers Club in IT, Gordie LaChance & Co. in The Body, and Patricia McFarland in The Girl Who Loved Tom Gordon. Marty Coslaw, the hero of Cycle Of The Werewolf, is an underrated member of that particular group, and while he has gotten the live-action treatment before, played by Corey Haim in Silver Bullet, he's a character that could easily be put at the center of his own series. Though he is a paraplegic, he doesn't let his disability hold him back in any way, and as compelling as it is to follow his investigation of the werewolf that is using his hometown as a hunting ground, it could easily be just as compelling to see him solve a variety of other monstrous mysteries plaguing his town along with his ever-annoyed teenage sister and wild Uncle Al.
Clyde Umney (Umney's Last Case)
Like Holly Gibney, Clyde Umney is another private investigator character that can have new stories regularly show up on his doorstep in the form of clients – but there's a particular twist in Umney's Last Case that could make a series fascinating: he's a protagonist who comes to the understanding that he is a fictional character when the author who created him, named Landry, writes himself into the story. It's a great short, but a series could be even better – offering the possibility to do a deep meta dive into the core nature of storytelling. There is already some great history for Umney on the small screen, as William H. Macy earned an Emmy nomination playing him in an episode of the anthology Nightmares & Dreamscapes, but there's a great deal more that could be done with the concept.
Charlene "Charlie" McGee (Firestarter)
Stephen King's Firestarter ultimately leaves Charlene "Charlie" McGee in a very vulnerable place. After having entirely destroyed The Shop with her pyrokinesis abilities, she first goes on the run, and then makes the decision to expose the government operation by telling her story to the press. But what then? Admittedly this is ground that was previously approached in 2002 with the Sci-Fi Channel miniseries Firestarter: Rekindled, but with more modern sensibilities and visual effects, not to mention a better budget, there exists the potential to make something much, much better. Plus, considering that a Firestarter remake is in the works with Zac Efron as Charlie's father, Andy McGee, in the coming years there might be an opportunity to even have that specific continuity expand with a sequel series.
Alan Pangborn (The Dark Half, Needful Things, et al.)
As much as I enjoyed Castle Rock, I also think it's a show that unfortunately squandered a character with awesome potential in its first season. Alan Pangborn does play a key role, played by the great Scott Glenn, but he's also relegated to being a supporting character when he could be an amazing protagonist in his own show. I've pitched the idea of doing a straight small screen adaptation of Needful Things before, which is Stephen King's perfect Pangborn story, but that could be just the first run of episodes in a series that chronicles his time as sheriff in one of the strangest and spookiest towns in America, ever haunted by the death of his wife and son in a tragic car crash.
Abra Stone (Doctor Sleep)
If I were writing this feature eight years ago I might have felt inspired to suggest a series chronicling the life of Dan Torrence after the events of The Shining, but considering that Doctor Sleep does that so masterfully I can instead promote the idea of continuing that story instead with a show centered on Abra Stone. The way she utilizes her gifts throughout the Stephen King sequel story is fascinating, and they could evolve even further with a dedicated series taking place in the aftermath of her showdown with Rose The Hat and the ghosts of the Overlook Hotel. It seems entirely possible that Rose wasn't the last of her kind and that the True Knot lives on, presenting an ever-looming threat to her safety, but that could just be the starting place as Abra uncovers a much bigger world than anyone else on Earth actually knows about.
What do you think of the idea of crafting television shows around these Stephen King characters? Are there other protagonists or supporting players that you think we've overlooked in the building of this feature? Hit the comments section with your thoughts and ideas, and, as ever, be on the lookout for more of our King film and television coverage here on CinemaBlend!
Your Daily Blend of Entertainment News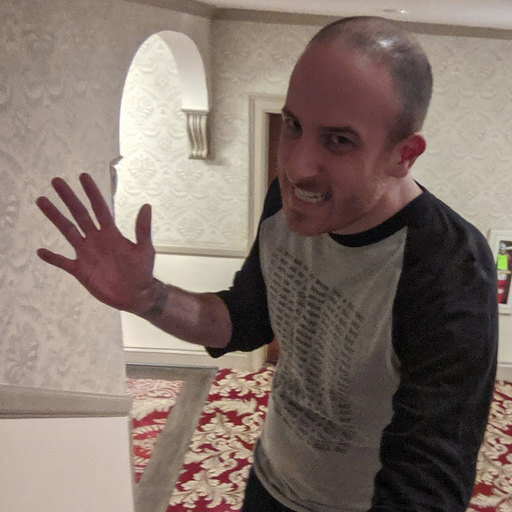 Assistant Managing Editor
NJ native who calls LA home and lives in a Dreamatorium. A decade-plus CinemaBlend veteran who is endlessly enthusiastic about the career he's dreamt of since seventh grade.