4 Stephen King Stories That Should Get A Miniseries After The Stand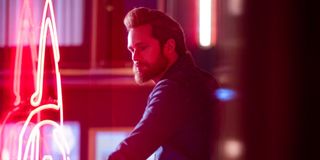 The works of Stephen King have been used as source material for an impressive number of brilliant feature films going back to the late 1970s, but as far as mediums go, King's shorts and novels have also inspired some excellent miniseries. Given his penchant for verbosity in his prose, the author's writing is often a better fit for the long-form live-action storytelling, with success stories including Tobe Hooper's Salem's Lot, Tommy Lee Wallace's IT, and the J.J. Abrams-produced 11.22.63. The next venture of this sort will be Josh Boone's upcoming adaptation of The Stand for CBS All-Access, and our excitement for its potential has led us to wonder about other books and novellas that could be proper fodder for the future.
Looking back on Stephen King's incredible bibliography, four titles in particular stood out to us, and we've detailed our reasoning below – spliced in with some plot information for those of you not directly familiar with the material. And we'll get things started with one of King's greatest novels to date…
Needful Things
Needful Things is the only title on this list that has been previously adapted, and the truth is that the 1993 Fraser C. Heston-directed film is actually quite good – but the reason that we've included it here is because a miniseries version could be even better. Not only are there wonderful disturbing sequences in the book that can look excellent with modern filmmaking techniques applied (who doesn't want to see a perfectly-rendered version of the spider-esque monster living in Polly Chalmers' locket?), but also just the nature of the plot would truly benefit from the expanded real estate provided by a run of 10 or so hour-long episodes.
The story of the sinister Leland Gaunt's arrival in Castle Rock, Maine is one built on the idea of slow escalation. Opening the titular store in the middle of town, he provides all customers with items perfectly suited to their needs for a shockingly low price – with the catch being that they also have to play a little prank on one of their neighbors. These small inflammatory moves serve to expose the weaknesses and corruption of those in town, with the book building to a fiery conclusion. Given the opportunity to play out over the course of multiple chapters, Needful Things is a natural fit for the miniseries medium, and an adaptation could be beautiful.
The Institute
In the development of this list, Firestarter was kept in contention for a minute, but given the exploration of similar territory in The Institute and the fact that Mark L. Lester's quality 1984 adaptation starring Drew Barrymore exists, the 2019 novel felt like the better inclusion. It too could become a feature with some necessary cuts and alterations, but going the miniseries route would really help audiences live in the creepy world controlled by the horrible Mrs. Sigsby and really develop the group of young protagonists.
The Institute follows the story of Luke Ellis, a 12-year-old who is kidnapped by a mysterious group transported from his home in Minneapolis to the mysterious eponymous facility in Maine. The reason Luke was taken is because he is a telekinetic, and The Institute, run by the aforementioned Mrs. Sigsby, performs horrific experiments on children determined to have psychic gifts in the hopes of making their abilities more powerful. A miniseries adaptation could fully explore the journey, and like the case with The Outsider on HBO, it could perhaps leave the possibility for more open and based on reception. Right now the future rests in the hands of Mr. Mercedes filmmakers David E. Kelley, and Jack Bender, and hopefully they make it happen.
Insomnia
Those who have read Stephen King's brilliant memoir On Writing know that the writer doesn't have a great deal of space in his heart for Insomnia. The book was written in the early 1990s when he was adjusting to sobriety, and the author calls it a "stiff, trying-too-hard novel" (a sentiment also shared with the title that followed it, Rose Madder). That being said, one of the most interesting things about adaptations is their ability to change and fix things in their source material, and there are some good bones in the tale of sleepless Ralph Roberts.
A modern story set in the terrifying town of Derry, Maine, the book follows Ralph as he and his friend Lois as they begin to possess a greater understanding of the functions of reality and the balance between The Purpose and The Random – an order that is being disrupted by an evil higher being known as the Crimson King. The material is certainly dense enough for deep exploration via a miniseries, and while Insomnia is not exactly a top line favorite among Stephen King fans, putting it in talented hands could turn it into something great.
The Talisman
There has been talk for years and years about the possibility of Stephen King and Peter Straub's The Talisman becoming a movie, with the latest stirrings happening last year, but those involved may want to reconsider whether or not the feature route is the right way to go with the material. After all, this is an epic quest story, and in live-action a story has the room to be far more epic when it has 10 hours to work with instead of three at most (and, if we're being realistic, it would probably be more like two).
It certainly wouldn't be an inexpensive endeavor, but there is a lot of story that can be told with the journey of Jack Sawyer – a pre-teen who sets out across the country in search of a mystical crystal called The Talisman, which he believes can cure his cancer-stricken mother. As he travels, he finds himself in a mystical area called the Territories, which exists in a parallel universe to his own. There's both a lot of adventure and a great deal of mythology, and a miniseries would allow maximum exploration.
There are times when it seems like new Stephen King adaptations are being announced every week, so we'll just have to wait and see if any of these ideas ever come to fruition. In the meantime, stay tuned for all of the latest news and updates about CBS All-Access' The Stand, which will hopefully still arrive sometime before the end of 2020.
NJ native who calls LA home; lives in a Dreamatorium. A decade-plus CinemaBlend veteran; endlessly enthusiastic about the career he's dreamt of since seventh grade.
Your Daily Blend of Entertainment News
Thank you for signing up to CinemaBlend. You will receive a verification email shortly.
There was a problem. Please refresh the page and try again.