Why Below Deck's Captain Lee Rosbach Wasn't Originally Meant To Be On The Show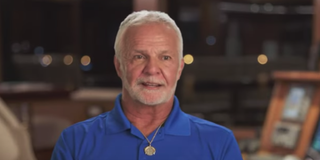 Captain Lee Rosbach traverses the globe at the helm of 100-meter super yachts with a ragtag crew of misfit degenerates on Bravo's reality show Below Deck. Together they ensure the high-rolling guests get champagne, dancers, outings and activities – whatever their hearts (and wallets) desire. But Captain Lee was originally not meant to be the figure we have all come to love and respect on Below Deck.
Captain Lee revealed how he really ended up on the show during a virtual interview on The Ellen DeGeneres Show:
And the rest, as they say, is history. Captain Lee quickly became a fan-favorite for his no-nonsense stone-cold death glare and hilarious one-liners like "You couldn't drive a straight pin up my ass with a 10-pound sledgehammer." He also refuses to put up with any of the young crew's shenanigans. And one of the first things Captain Lee often likes to do as the new crew gathers for their first meeting is warn them that they don't know him if they don't think he'll fire somebody mid-charter.
By now, anyone who joins Captain Lee's crew on Below Deck knows his rules – don't embarrass yourself and don't embarrass the boat! But it wouldn't be reality television without intense drama, and Captain Lee has had to contend with bickering from both the crew and the guests. In the most recent episode on Monday, Feb. 1, Captain Lee almost blew his stack after a drunk guest decided to jump into the Caribbean in the middle of pitch darkness.
All leaders have a softer side, though. In that same episode, Captain Lee opened up to his crew about the death of his son, who suffered an accidental overdose in 2019. When speaking to Ellen DeGeneres about it, Captain Lee said:
Captain Lee is the epitome of an authentic reality star. He didn't know what he was getting into seven years ago, and by all rights, he was never supposed to be on a television show. But on every season of Below Deck, Captain Lee shows up with his gruff honesty that frankly reminds me of my grandfather mixed with an (aged) Greek god Poseidon. Comforting, but also terrifying. Check out his full conversation with Ellen DeGeneres:
For more, tune into Bravo for the last few episodes of Below Deck on Mondays at 9 p.m. ET!
Your Daily Blend of Entertainment News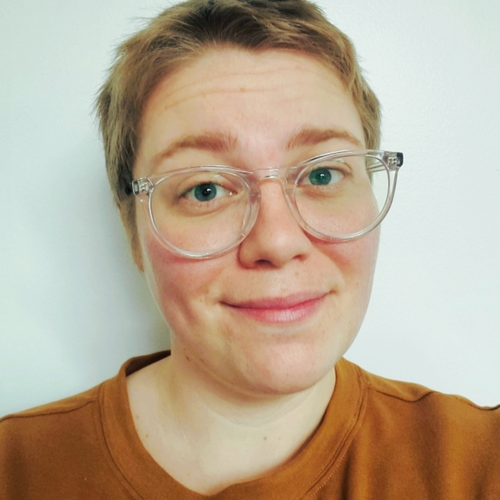 Movies and TV News Writer
Freelance writer. Favs: film history, reality TV, astronomy, French fries.