The Real Housewives Of Salt Lake City: What You Need To Know About The New Bravo Cast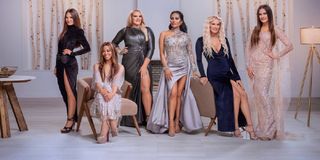 Warning! The following may contain spoilers for the series premiere of Bravo's The Real Housewives Of Salt Lake City. Read at your own risk!
Just when it seemed Bravo couldn't possibly fit any more Housewives content onto its channel, the network premiered yet another spinoff in 2020. The Real Housewives of Salt Lake City may not be set in one of the most glamorous cities in America, but don't let that fool you into thinking this isn't the same fun you've come to know and love from other shows.
For those joining in for the ride as newcomers or Real Housewives superfans, here's a handy rundown of each woman that's a part of the series, and some of the things we learned about them in the premiere. As you'll soon see, there's a lot about these women that will remind viewers of other icons in the franchise, but whether they'll stand as tall as the rest still remains to be seen.
Heather Gay
Heather Gay has lived in Utah since she was 15, and is a believer in the Mormon idea that perfection is achievable. She runs a beauty lab in the city, currently valued at $20 million. Her Mormon ancestry goes as far back as the pioneers first settling on the land, though her stake in the religion has lessened in recent years due to her divorce from her former husband of 11 years. By the way, her husband had a lot of money due to his grandfather's relationship as a driver for Howard Hughes, which is a wild fact I just can't ignore. Heather is focused on raising her three daughters, but in a way not quite as sheltered as her upbringing may have been.
Mary Cosby
Known as the Pentecostal First Lady of Salt Lake City, Mary Cosby inherited her family's vast share of churches, restaurants, and other businesses provided she respect her grandmother's wishes. That wish was for Cosby to marry her step-grandfather, who was her grandmother's second husband. They've been together 20 years, have a teenage son, and apparently, most of Utah knows the story behind their marriage. Beyond that fact, Mary is known to be a stylish dresser, and never someone to be caught not dressed to the absolute best in designer clothes.
Lisa Barlow
Lisa Barlow was originally born in New York, but she has been a Utah resident for over 20 years. While she is a part of the Mormon faith, she is what she refers to as "Mormon 2.0." This means she doesn't adhere to all the values of the faith, and may engage in activities the most devout followers wouldn't approve of. As an example, she and her husband own a successful line of tequila though she stated she does not drink it. Lisa went to BYU with fellow cast member Meredith Marks, and the two have been best friends for years.
Whitney Rose
Whitney Rose is the cousin of Heather Gay and was excommunicated from the Mormon church after the end of her marriage. That end was due to Whitney having a "torrid affair" with her boss 18 years her senior, and both of them being married at the time it happened. The two began a life together after she discovered she was pregnant, and all things considered, Whitney is happy with her life. She and her husband Justin have been together for a decade and have two children together. Whitney owns a skin-care line but is also tasked with dealing with her aging father. Whitney appeared to be finding her way back into social circles after years of ostracism, but a tease of some dirty rumors about her relationship could have her on the outs once more.
Jen Shah
Jen Shah is a Tongan-Hawaiian woman who grew up in Salt Lake City and always felt like an outsider in the Mormon world. When she married her husband Sharrieff Shah and had her two sons, she felt like she could no longer support the faith for its past mistreatment of blacks in the church. She converted to Islam and now serves as the CEO of three different marketing brands. For those wondering why her husband was introduced as "coach," he's a former player and assistant coach at the University of Utah. Jen certainly seems pretty protective of her sons, though perhaps a bit clueless when she believed neither knew what "sexting" was.
Meredith Marks
If you're a celebrity like Scarlett Johansson or Rihanna, you've probably heard of Meredith Marks. For those who haven't, this celebrity jewelry designer is the talk of the town with a store on Main Street in Salt Lake City. A member of the Jewish faith, she has been with her husband Seth for over 25 years. Her in with the group is her aforementioned time in college with Lisa Barlow, who buys her jewelry along with Jen Shah. Meredith was presented as the woman with it all, but apparently, there's some coming drama in her personal life that may result in her leaning on the women of The Real Housewives of Salt Lake City for support.
As I mentioned before, this is a cast that feels very much like a cast that could easily describe any of the other Real Housewives shows. To build on that, there's definitely enough strong personalities that I can easily see many of these ladies butting heads early and often in Season 1, especially with all the drama we've already seen in the premiere. I especially have my eye on Mary, because if she's willing to tell a double amputee they smell like a hospital not long after having that surgery done, I can only imagine the stuff she might say to others before this season is done!
The Real Housewives Of Salt Lake City airs on Bravo Wednesdays at 10:00 p.m. ET. Continue to stick with CinemaBlend for all the latest happening in the franchise, and for more news happening in television and movies.
Your Daily Blend of Entertainment News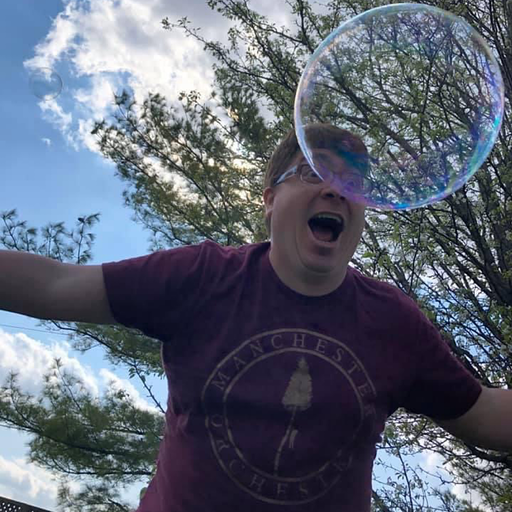 I like good television but also reality television. His day largely consists of balancing his workload between reporting on the latest and greatest news in Star Trek and other sci-fi, as well as 90 Day Fiancé, WWE, Big Brother, and more.