Surgical Residents Caught Playing The Price Is Right With People's Body Parts During Operations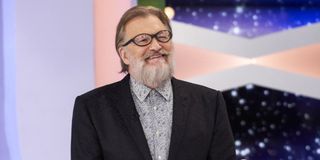 (Image credit: CBS)
While recreating game shows from the comfort of your own home or business can be fun, some people can take it too far. One hospital is investigating some doctors who allegedly did a The Price Is Right-style game during operations.
Deadline reports that social media photos on Instagram have shown doctors playing a game segment called "Guess The Weight." An Instagram post on an account run by 35 obstetrics and gynecology residents training at Spectrum Health in Grand Rapids, Michigan showed an organ that was removed during a cancer operation. According to one post, the game "applies to much more than just babies," and like on The Price is Right, "if you go over, then you're out!"
Another post reportedly showed a doctor holding fibrous tissue as a patient lay on the operating table, with the caption reading, "Longest one wins! Good work." However, the account has since been deleted. In a statement to WOOD-TV, Spectrum Health said they were disappointed to learn that surgical images were posted on an Instagram account used by a group of residents and they are taking steps to resolve the issue.
Although The Price Is Right has been on air for quite some time now, this may be the first time in the show's history that fans have done something this extreme. That said, the show is no stranger to odd occurrences, like the three-way tie on the show back in 2016 or when the worst bid in the show's history came around a couple of years before that. Some contestants even get pretty excited while playing or hopelessly get beaten out by a single buck.
You would think a group of resident doctors would want to be reenacting a series like Grey's Anatomy or Chicago Med. But playing a game show while doing an operation is the least doctor thing a doctor can do, in my book, even if one is still just a resident.
The Price Is Right has been around since 1972 and is one of the longest-running network series in United States television history. The show revolves around contestants competing by identifying accurate pricing of merchandise to win cash and prizes. Contestants are selected from the studio audience when the announcer states the show's very famous catchphrase, "Come on down!"
While the surgical residents didn't have a catchphrase, their "Guess The Weight" segment seems very much like "Guess The Price." If the contestant goes over the specific price/weight, they are out and eliminated from the competition. Though The Price Is Right does not use human bodies that are on an operating table nor organs, but rather a spinning wheel with a price. Please do not play The Price Is Right if you are operating.
Your Daily Blend of Entertainment News
Passionate writer. Obsessed with anything and everything entertainment, specifically movies and television. Can get easily attached to fictional characters.
Your Daily Blend of Entertainment News
Thank you for signing up to CinemaBlend. You will receive a verification email shortly.
There was a problem. Please refresh the page and try again.