John Cena Finally Addressed WWE Return Rumors And Fans Are Gonna Love It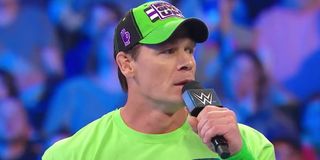 John Cena is right on the cusp of releasing some of his biggest movies to date, with F9 set to bring movie-going back in a big way, so it's almost weird to talk about the day he'll return to the WWE. Despite that, rumors have swirled that Vince McMahon & Co. have been pushing hard for Cena to make a return sooner rather than later, with some reports stating he'll face off against Roman Reigns at SummerSlam 2021. After a few interviews where he danced around the question, Cena has finally broken his silence on whether or not he'll return to the WWE.
WWE fans will be very pleased with John Cena's response, too, as the wrestler revealed some very positive news when he was interviewed by Jimmy Fallon on The Tonight Show. Fallon asked straight-up if Cena would be returning to the ring, and here's what the F9 and The Suicide Squad star had to say:
Cue the music! John Cena's return to the WWE isn't a matter of "if," but "when," and he explained that the films that he's already committed to have injury clauses built into his contracts which prevent him from doing things like "facing potential injuries while being thrown around a wrestling ring" while filming movies or the upcoming HBO super-series Peacemaker. Given that, the timetable for his eventual WWE return could be tricky, and it definitely makes me wonder if an appearance at SummerSlam 2021 is even an option, beyond just getting on the mic for a few minutes.
WWE fans have been speculating about John Cena return for quite a while now, and such conversations exploded after the actor posted the WWE logo on his often cryptic and hilarious Instagram account. Cena did address the post, though he noted it really had nothing to do with any specific discussions he was in with the WWE.
SummerSlam 2021 certainly feels like a marquee event that John Cena's presence would send over the top, especially since he hasn't wrestled since WrestleMania 36. As mentioned though, the nature of his contracts and potential acting jobs could make that appearance a no-go. Luckily there are plenty of other big pay-per-views where he could appear later in the year after Peacemaker is finished filming, so it's not like his return has to happen at SummerSlam, as nice as that would be. In any case, WWE fans should be encouraged by the fact that Cena has publicly acknowledged a return, and said it could happen.
Would you like to see John Cena at SummerSlam 2021? Sound off in our poll, and if you're not completely up on the WWE rumor mill, read up on the other high-profile star who could be headed back to the wrestling ring.
This poll is no longer available.
Your Daily Blend of Entertainment News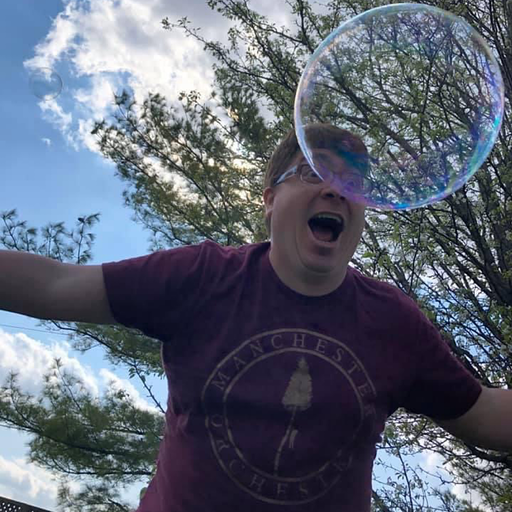 I like good television but also reality television. His day largely consists of balancing his workload between reporting on the latest and greatest news in Star Trek and other sci-fi, as well as 90 Day Fiancé, WWE, Big Brother, and more.