ABC May Air Rest Of Pushing Daisies This Summer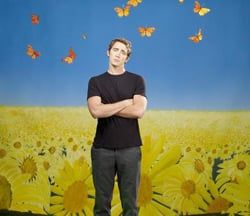 ABC is getting ready to announce their summer schedule. Of course The Bachelorette will be returning on Monday, May 25th at 8:00 pm, and will then move to an undetermined 10:00pm timeslot. Also on the agenda is Mike Judge's The Goode Family, an animated comedy about a family trying to do good. See what they did there? Word play, it's fun for the whole family.
But the big news is that cancelled and quirky Pushing Daisies would get to run the rest of its episode. Right now the rumor is that the show would run through the final hours starting Saturday May 30 at 10:00pm. Not a choice spot, but since the show has been cancelled I'll take what I can get.
Staff Writer at CinemaBlend.
Your Daily Blend of Entertainment News
Thank you for signing up to CinemaBlend. You will receive a verification email shortly.
There was a problem. Please refresh the page and try again.