AMC Orders Drama Based On Washington Spies And An 80s-Set Drama About A Computer Genius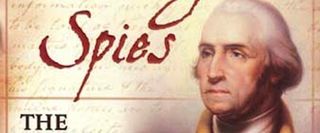 AMC is ramping up its original programming with two more scripted pilot orders, bringing the total to four this season. Both period dramas, Turn and Halt & Catch Fire are part of AMC's goal of increasing their presence in the original programming market.
Turn is based on the book Washington's Spies by Alexander Rose, and chronicles the tale of Abe Woodhall, a farmer who joins with a group of childhood friends to form the first American spy ring and become a vital force in the war for independence. The project came out of AMC's script showcase, along with five other such scripts, and had been held in consideration after the network ordered a pilot for one of the others, Low Winter Sun. Turn comes from Nikita producer Craig Silverstein along with Barry Josephson.
The second of the two, Halt & Catch Fire takes place in the 1980s and focuses on the personal computing industry in Texas Silicon Prairie. The plot follows a visionary computer genius who challenges the big companies in the business with his innovations. This one comes from Breaking Bad producer Mark Johnson. While I still have trouble seeing a show set in the 80s as a period drama, it was a fascinating time in technology and the project sounds interesting.
In addition to Low Winter Sun, the two new projects also join an untitled legal thriller from Richard LaGravanese and Tony Goldwyn. Those two have already completed production, and Deadline says AMC will be making a decision on them without waiting for the two new pilots to be completed. Looks like we can expect a lot more scripted programming from AMC in the near future.
Your Daily Blend of Entertainment News
Thank you for signing up to CinemaBlend. You will receive a verification email shortly.
There was a problem. Please refresh the page and try again.