America's Got Talent Results: Semifinal #1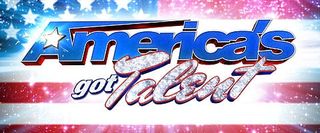 Last week, twelve acts that had been cut from the competition either in the quarterfinals or in Vegas were given another chance by the judges to prove themselves. Howie chose four acts, half of which's biggest talent was getting under Piers' skin, and none of them were put through. Sharon chose four acts that were good but not great, and with the exception of the West Springfield Dance Team, none of them went through either. The night belonged to Piers' choices, as The Kinetic King, The Summerwind Skippers and magician Landon Swank all prevailed.
So the semifinals are now set, and this is where the show starts to get really, really good. Gone are the acts that were either cute enough, weird enough, novel enough or unique enough to put on TV, but not really talented enough or an apt enough fit for a Vegas stage. Twenty-four acts remain, and these are the best of the best. No more second chances, no more bring-backs. It's either perform to the best of your ability or it's all over.
Over the course of the quarterfinals, many acts were told by the judges that they could go all the way, but, looking at the quality and diversity of the remaining acts, there are really only a handful that have a shot at winning the season. And I will say, once again, how refreshing it is that the non-singing acts have been so amazing this year. I've been waiting for a season like this, especially when you consider that this show, which prides itself on its variety, has been won by a singer every season (yes, I suppose Terry Fator wasn't a traditional singer but a ventriloquist/comedian, but all of his performances still involved him doing impressions of famous singers). And if I had to put money down right now on who would win, it would definitely be either the Silhouettes or Team iLuminate.
Here is how it went on Tuesday night. The numbers in parentheses is how I ranked the semifinalists after last week's recap, from best (1) to worst (24).
Zuma Zuma (15) – The Kenyan acrobats, who again number six, dedicated their performance to a former member who just recently died, three years after sustaining a broken neck. Wow, that's rough. Their routine wasn't bad: clad in colorful leopard-print loincloths and face-paint, they proceeded to showcase their strength by forming human pyramids and whatnot. It was really good, but not really as exciting as their QF routine to me (and Sharon and Howie). Piers adored it, however, calling it a perfect start to the show.
Beth Ann Robinson (11) – It's a tall order for one 14-year-old girl to command a stage, particularly when she's going up against huge dance groups like WSDT (17 members) and Miami All Stars (24 members). The key is to be technically brilliant, beautiful without being TOO sexy, and to engage the audience and draw them in. Beth Ann did all those things, beaming from ear to ear the whole time. I'm still not sure even that will be enough, but I console myself with the fact that this kid's got a huge future in dance.
Sandou Trio (Russian Bar?) (9) – Of the three "danger" acts to make it to the semis, this act impressed me the most, and everything they did up to tonight was incredible. Which makes the total disaster that this performance was all the more heartbreaking. You see, they decided that they had taken the Russian Bar as far as they could, and that in order to bring something different, they added a musical element. Namely, while one guy did some basic aerial stuff, the lady played a piano that was suspended in midair by wires, and even rotated until she was playing it upside-down. Which is mildly impressive, except that her singing voice is below average at best. Piers buzzed them, and I can only just shake my head.
Kevin Colis (24) – I ranked this guy dead last because I think he skated by in the YouTube round with a mediocre performance and tons of OTT judges' praise. I got nothing against him, but at the end of the day, he's just a guy with a good voice and a guitar. And lest you say, "Well, Patrick, guys with guitars have won the last two seasons", I will simply reaffirm that Kevin is not in the same league vocally as Michael Grimm, nor does he have the charisma and redneck charm of Kevin Skinner. Piers buzzed him his rendition of Plain White T's "Rhythm of Love", and thankfully, it was the last buzz we'd hear on this night.
Matt Wilhelm (5) – I have no doubt that this act would be so much more impressive had Fighting Gravity not blown me away last season. Matt's act is basically exactly the same, but on a bike. The tricks that he can do on the bike are nothing short of amazing, but whereas FG had the potential to do so much with their craft (and are doing it right now), I have a sneaking suspicion we've reached the ceiling for Matt. He actually fell once near the end, which I would have sworn merited a buzz, but it didn't happen. I imagine someone somewhere will give him a stage to work on, but I think his time is done on AGT.
Poplyfe (10) – This group of teens is the last band in the competition. I was relieved to know that lead singer KehLani Parrish was over her laryngitis from the QFs, and when I heard that they were doing the Fab Four's "Come Together", I was worried. However, the five boys have really improved their instrument-playing since their first audition, and KehLani is just a firecracker when she hits the stage (though her wardrobe is… strange, to say the least). They do sound like kids when they perform, but that's part of their charm. I love them.
West Springfield Dance Team (16) – First the YouTube show, then the Wild Card show, and now, for the third straight week, here comes the WSDT. Even though their moves tend to stay the same, they've got no problem with memorability. Combining metal music, zombie makeup and nifty dance moves is a unique thing, and it's why they just might make the Top Ten.
Melissa Villasenor (21) – AGT is all about variety, which is what makes it special, but when you stack a straight-up comedian against all the others, there's just no way they can compare, especially when they are given only ninety seconds. Melissa is a terrifically funny lady, and if any comedian this season deserved to be here, it's her, but this just isn't the right competition for her. Her impressions of Wanda Sykes, Shakira and Xtina were spot-on, which is a good way to go out.
Team iLuminate (1) – I fully expected this group to get the pimp spot, but I'm not worried, because this act is strong enough to fly through no matter when in the show they perform. I thought they couldn't possibly top their last performance, but they did, doing a bit where they combined phenomenal dancing with their patented light show to create the effect of an old 80's-era video game. It's just so amazing, I can't even describe it accurately. My God, I hope this group wins.
Daniel Joseph Baker (17) – My main issue with Daniel up to now was that he combined his terrific voice with his flamboyant, OTT personality (which he called his "fierceness") to such a degree that I though that that was all there was to him. He needed to prove that he was an artist and not just an act. He surprised the hell out of me, doing a very emotional, subdued performance of Adele's "Turning Tables". He showed me that not only does he have a great, multi-layered voice, but he can really play the piano as well. I find myself really rooting for him.
Miami All-Stars (18) – It's funny that the average age of this group isn't that much more than that of the WDST, but this huge troupe dance with such professionalism, you'd never think it. Whereas WDST definitely skews toward younger fans, the dance-lovers that make up the viewers of this show are probably more likely to go with the old-school approach of the MAS. Plus, the theatricality of their act is so terrific, it's easily the most Vegas-y of the conventional dance crews.
Lys Agnes (6) – I'm not surprised Lys got the final spot on the show, because AGT has always loved its opera singers: Neal E. Boyd, Barbara Padilla and Jackie Evancho were all Top Two performers. I'm not sure Lys will finish that high, but she is very good. She "opera-ized" Evanescence's "Bring Me To Life", and though I found it a little weird, the audience loved it. No doubt at all that she'll go through.
Well, this performance show was just how I thought it would be: tough. Lots of terrific performances, and I thought that seven of the acts performed well enough to make it to the Top Ten. As much as I hoped that three dance acts would make it through, I figured that Team iLuminate and Miami All Stars would probably get more votes than Beth Ann and WSDT. As for the singers, I was really, truly rooting for Poplyfe, even more so over Daniel and Lys. No matter who goes through, at least two acts that I like will not, and that makes me sad.
RESULTS
Team iLuminate sailed through to the Top Ten, followed by Lys Agnes, Miami All Stars and Poplyfe (I am so proud of them, I can't tell you!). The final three to get the news were Daniel, Beth Ann and WDST, and Beth Ann was sent home. This makes me sad, but I know in my heart she will be huge in the world of dance, so that makes me feel a little better. WDST faced the judges' pick again, but against Daniel this time. I would have expected Daniel to go through given that WDST seems to be constantly on the bubble as well as the fact that two dance groups had already been put through, but no: West Springfield Dance Team is in the Top 10. Guess the judges really are pushing the dance acts ahead of the singing acts this season. Too bad for Daniel, but kudos to him for making it this far.
Next week: The other twelve semifinalists perform. Look for strong performances from fan and judges' favorites Anna Graceman, Landau Eugene Murphy Jr. and the Silhouettes. See you then!
Your Daily Blend of Entertainment News
Thank you for signing up to CinemaBlend. You will receive a verification email shortly.
There was a problem. Please refresh the page and try again.