American Idol 9 Top 24 Partial List Leaked?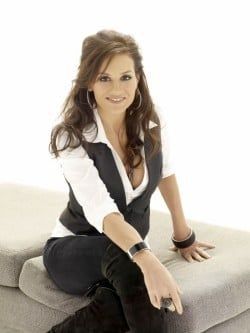 Did American Idol's Top 24 for Season 9 get leaked? It does seem to happen every year, and this year is apparently no different. We're only three episodes in, and already there's a cheat sheet going around of which of these hopefuls might just make it all the way to the voting episodes.
I found the list on Zap2It, but it's still incomplete, and of course it could be complete rubbish. It's probably at least partially right, so print it out and tape it next to your television screens so you'll know when to start paying attention and when you can take a potty break.
Top 24 Boys
Lee DeWyze
David Duke
Andrew Garcia
Christopher "Chris" Golightly
Tyler Grady (Boston)
Benjamin Honeycutt (Atlanta)
Casey James
Aaron Kelly
Alexander Lambert
Michael Lynche
John Park
Jermaine Sellers (Atlanta)
Top 24 Girls
Lacey Brown
Michelle Delamor
Katelyn Epperly
Ashley Rodriguez (Boston)
Lillian "Lilly" Scott
Katie Stevens (Boston)
Haeley Vaughn
Janell Wheeler
Your Daily Blend of Entertainment News
Your Daily Blend of Entertainment News
Thank you for signing up to CinemaBlend. You will receive a verification email shortly.
There was a problem. Please refresh the page and try again.