BSG Not Returning Until April 2009?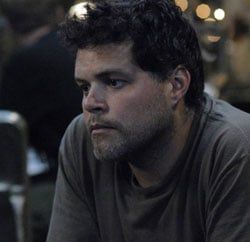 It looks like we could be waiting until April of 2009 for the rest of the fourth and final season of Battlestar Galactica to air. I don't know why but this rumor doesn't really surprise me. Perhaps it's because SciFi kept us hanging for a year before they started airing the first half of the fourth season, so I guess I'm not getting my hopes up that we'll get the rest of it in the earlier months of 2009.
GeeksofDoom.com reported the rumor, which came from BSG star Aaron Douglas at Dragon Con 2008. Douglas plays Chief Tyrol in the series and according to Geeks of Doom, complained a bit about SciFi ignoring their biggest hit. Douglas went on to say, "Ten episodes is not a season." in reference to the first half of the fourth season that aired from April to June of this year.
This is just pure speculation here, but I'm going to disagree with Douglas. I don't think the SciFi network is ignoring their most popular series so much as they are trying to keep the many fans of the show hanging on until they're ready to roll out the prequel-spinoff series. Caprica will begin with a two-hour backdoor pilot set to air either towards the end of 2008 or early 2009, with the actual series airing sometime next year. I'm guessing that the network wants to combine the hype with the end of BSG with that of the new series in an attempt to bring as many BSG fans over to Caprica as possible. I can't think of any other reason why the network would hold back the rest of the season when there are so many of us BSG geeks just itching to find out how it all ends.
As for the finale of BSG, Geeks of Doom reports that BSG Scientific Advisor Kevin Grazier says it's a real tear jerker.