Billy Campbell Lands On AMC's Other Pilot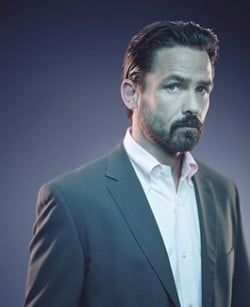 Ever since USA pulled the plug on The 4400, I've found myself waiting for Billy Campbell's next big project. He's had a few guest appearances here and there, but nothing substantial until now. AMC has one other pilot left in contention now that they've picked up The Walking Dead, and Campbell has just been added to the cast.
With no other pilots, that means it's all or nothing for AMC and The Killing. There's no competition to be better than any other pilots. There's just being strong enough for AMC to invest in two new series at the same time. The fact that AMC didn't shutter the project altogether when they picked up 'Dead' is a good sign.
Adding talent of Campbell's caliber is only strengthening their case. I know he has a long history in acting, but it was his role as the enigmatic leader Jordan Collier that made him a "must-follow" actor for me. There were so many layers of complexity to the role, I found myself cheering for him one minute, and then wondering if it would be better if he died the next. In a lesser actor's hands, the role could have easily turned into the cackling villain from a comic book. Campbell added a grace and charm to it that made him both enticing and intimidating.
For The Killing, Campbell is in the co-lead position as Richmond. His counterpart, named Sarah, has yet to be cast. The premise is the investigation of a Seattle-based murder mystery, following three interlocking storylines, according to The Hollywood Reporter. Maybe they could bring back Jacqueline McKenzie from The 4400 to spar on-screen with Campbell again.
Your Daily Blend of Entertainment News
Your Daily Blend of Entertainment News
Thank you for signing up to CinemaBlend. You will receive a verification email shortly.
There was a problem. Please refresh the page and try again.