Bow Wow Joins The Entourage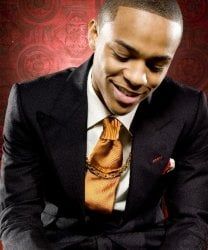 Rapper Bow Wow (do not make the mistake of calling him "Lil") is continuing in his quest to move from rapper to actor. E! Online is reporting that the 21-year-old, who has been rapping since he was a kid, is slated to play a role on the upcoming season of Entourage. Bow Wow is playing Charlie, a stand-up comedian and Eric's (Kevin Connolly) newest client.
This isn't the first acting job for Bow Wow, who has appeared in movies such as Roll Bounce and The Fast and the Furious: Tokyo Drift and TV shows including Ugly Betty and Smallville. Bow Wow (real name: Shad Moss) is taking his new vocation seriously, saying, "After 16 years in the music industry and six successful albums, I've decided to shift my energy to something else I'm passionate about, acting. I'm going to try to be the next Will Smith." Hey, with a new 90210 coming out, maybe we can get an updated version of The Fresh Prince of Bel Air. I'd watch it.
Your Daily Blend of Entertainment News
Your Daily Blend of Entertainment News
Thank you for signing up to CinemaBlend. You will receive a verification email shortly.
There was a problem. Please refresh the page and try again.