CBS Scoops Up Three Drama Pilots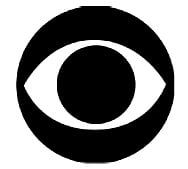 CBS has picked up three drama pilots, according to Variety.com.
Mythological X, based on an Israeli series and executive produced by Diane Ruggiero and Jonathan Levin (Veronica Mars), revolves around a woman who learns from a psychic that she's already dated the man she'll one day marry. So she starts reflecting on her past relationships to figure out who it is.
NY-LON, from writers Patti Carr and Lara Runnels, centers on a man and a woman in a long-distance relationship (New York and London). The show is based on a six-episode series starring Rashida Jones and Stephen Moyer that aired in the U.K. in the fall of 2007.
Can Openers, penned by Elle Johnson and exec produced by Jim Serpico (Rescue Me), revolves around a 20-something woman entering a 7-year neurosurgical residency.
These projects join drama pilot The Mentalist,scooped up Tuesday by CBS, as well as dramas Eleventh Hour and The Meant to Be's and comedies My Best Friend's Girl and Worst Week -- all ordered before the strike.
In related news, Elizabeth Craft and Sarah Fain have joined Joss Whedon's Fox project, Dollhouse, having recently departed ABC's Women's Murder Club, where they were executive producers.