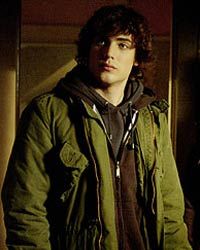 Zap2it reports that The CW will air their new drama 'Runaway' in the form of crappy streaming video on MSN a week before the premiere. The network has teamed with Microsoft to offer the show, along with 'Veronica Mars' and 'Everybody Hates Chris,' one week before they are on TV.
Catch 'The Runaway' on MSN Monday, September 18; 'Everybody Hates Chris' will be up on Sunday, September 24; and season 3 premiere of 'Veronica Mars' will finish off the list on Tuesday, September 26.
The CW has also made another internet deal, this one with MySpace. The network will launch a hub on the juggernaut site that will showcase clips from the network's shows. The social networking aspect of MySpace will be utilized to help promote new and returning shows.
Your Daily Blend of Entertainment News
Staff Writer at CinemaBlend.