Can A Time Jump And Cast Changes Revitalize Brothers And Sisters?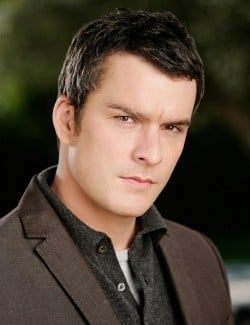 Brothers & Sisters looks to be changing things up quite a bit for next season. Rob Lowe is already confirmed to be departing the series after this season, though how he will be written out is still being explored. While Kitty's husband is leaving the show, Sarah and Luc are growing closer and closer, as Gilles Marini is joining as a cast regular.
Executive producer David Marshall Grant said "the odds are strong" that the whole show is going to jump forward in time about one year, as reported by TV Fanatic. When the dust settles, Marini may not be the only new regular in the family. Though this other new regular isn't new at all.
Balthazar Getty is reportedly being considered for a re-upgrade to full-time status on the show by ABC, Zap2It is reporting. When Getty left the show, his character had become rather unlikable, but his recent return has been far more favorable. He's show maturity, intelligence and compassion when needed. In short, he's acted the way a big brother should.
Tommy returning, Luc staying and Robert leaving would almost be enough in itself to shake up things in the Walker clan. Add in a jump ahead, and Kitty's fate in the forthcoming election will have already been decided. It'll be like a whole new show come the fall. Maybe that'll be enough to bring back some of the viewers ABC's Sunday night lineup has lost this season.
Your Daily Blend of Entertainment News
Your Daily Blend of Entertainment News
Thank you for signing up to CinemaBlend. You will receive a verification email shortly.
There was a problem. Please refresh the page and try again.