Candy Queen Will Bring Dessert Drama To TLC This Winter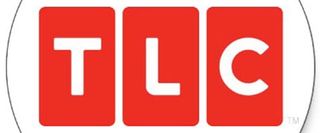 Most dessert shows really miss the mark. Cake Boss is by far the best of the batch, but Just Desserts is inferior in all ways to Top Chef, and that Cupcake Wars program might be the most excruciating television I have ever forced myself to watch. There is something about dessert maker's personalities that is odd, painful, and unappealing. You have to be a certain type of perfectionist to be into desserts, which doesn't always translate well to TV. However, after the success of Cake Boss, TLC is willing to give the concept another shot.
This winter, TLC will premiere Candy Queen, a half-hour program that will follow Jackie Sorkin, dessert extraordinaire and owner of The Hollywood Candy Girls, a candy and events company in L.A. According to THR, Candy Queen is already in production and six episodes have been ordered. This dessert show is really happening, people.
It might work. According to TLC's SVP of Production & Development, Howard Lee, Candy Queen will be a workplace series based on lives and relationships. Lee says:
Because Cake Boss' workplace series does play out a lot better than dessert competition shows, Candy Queen's similar format does have the potential to be a winner. Still, Candy Queen will be a dessert program and will have to move beyond her L.A. dessert-loving fanbase in order to vie for an audience. Lets hope Jackie Sorkin has a little Kat Von D drama in her to keep us invested. If not, I expect her program to fall flatter than a cake missing baking soda.
Your Daily Blend of Entertainment News
Thank you for signing up to CinemaBlend. You will receive a verification email shortly.
There was a problem. Please refresh the page and try again.