Community Creator Dan Harmon Signs Script Deal With CBS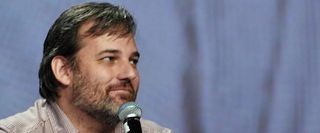 NBC's loss may be CBS and Fox's gain. Earlier this month, we learned that the Community creator and former showrunner was nearing a deal to created a comedy for Fox, and now comes word that he's also working out a deal with CBS. Strangely, both of these projects are said to be multi-camera comedies, as opposed to the single camera format used for Community.
TV Line posted the news, stating that Harmon has just inked a blind script deal with CBS for a half-hour multi-camera comedy series. Just last week we learned that Harmon was reportedly nearing a deal to do a multi-camera comedy for Fox, so it seems two of NBC's competing networks are interested in his talents.
With his recent departure from Community, it's not surprising to learn that he's looking to find work on other networks, or that other networks are interested in seeing what he might have to offer them. What is surprising is that both of these projects are said to be multi-camera comedies. While those do tend to be ratings winners (particularly for CBS), it's a step away from the format of Community. It's completely reasonable that he might want to dabble in the other format, especially if he has an idea in mind that might be more fitting for a stage-set series, but as a fan of the single camera comedy format and of Community, I guess I'm hoping to hear that at least one of the projects he's working on will fall in that area of television.
That said, I doubt I'm alone in being especially curious to see what Harmon does with Community in his rearview, as much as I'm curious to see how the NBC series does without him. So we'll have to wait and see what develops from this news.
Your Daily Blend of Entertainment News
Thank you for signing up to CinemaBlend. You will receive a verification email shortly.
There was a problem. Please refresh the page and try again.